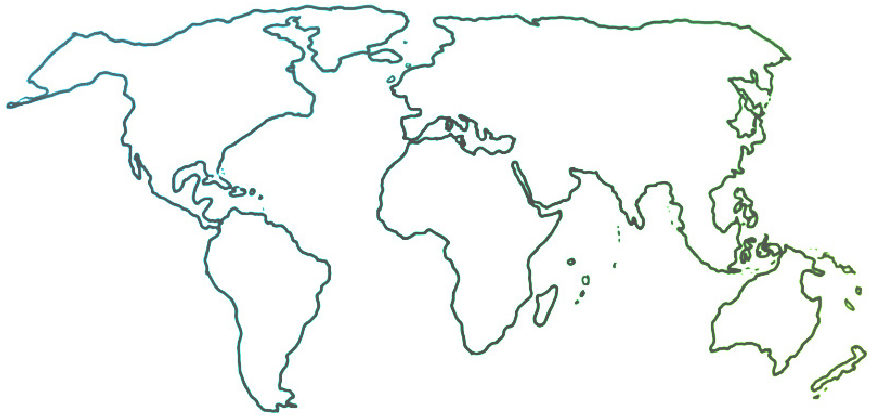 The Ensemble seeks to connect and inform all people who are committed to ensemble music education for youth empowerment and social change.
Featured, North America, Program Design, the world ensemble
Lullaby International
12-02-2020
"Taking part in the Lullaby Project has encouraged me to use music as a teaching tool. Since writing the second lullaby, I've written songs to encourage Whitley to walk, to use the potty, and to  count with her fingers. As a parent, singing has helped me to care for Whitley in difficult times." — Lachandra, mother
Through Carnegie Hall's Lullaby Project, families work side by side with professional musicians to create and sing personal lullabies for their children. Parents create songs that are uniquely theirs, that reflect who they are as parents and what they hope to communicate or pass on to their children. Families often express the joys, fears, and stresses of parenting, but most of all, they share their hopes, dreams, and love for their children. Each lullaby is a gift, a reflection of parent creativity, love for our youngest ones, and our basic human need for meaningful connection.
The Lullaby Project began in 2011 through an existing partnership with Jacobi Medical Center, a public hospital in the Bronx, New York. Nurses from the hospital's OB/GYN unit expressed interest in a songwriting project for a group of teenage mothers receiving care at the hospital. They were particularly interested in the role that music could play in relieving the stress and stigma these young mothers experienced, supporting their transition to motherhood, and supporting the connection between parent and child. In response to and in collaboration with the hospital, we developed the Lullaby Project, which has since expanded to support parents and families across healthcare settings, homeless shelters, foster care settings, high schools, and correctional facilities. The project has become a platform to celebrate, honor, and support the creativity and strengths of families and communities, particularly those directly and negatively impacted by social inequalities and systemic oppression. The project also provides an opportunity for arts organizations and musicians to build meaningful connections and relationships within their communities—healing divides and serving as a stepping stone toward a more empathetic world.
The simple but unique experience of writing a personal lullaby is powerful and often emotional. Carnegie Hall collaborated with evaluators at WolfBrown to explore the impact of the Lullaby experience on parental well-being, finding that parents experience a growing sense of their own agency, creativity, self-confidence, and capacity to be loving, sensitive, and responsive caregivers. Lullaby has the capacity to strengthen the relationship not only between parent and child but also between parents, artists, and community members. And lullaby lyrics, and the talking and singing that accompany them, can soothe a child and/or provide opportunities for young children to hear new vocabulary, figurative language, and expressive phrases, supporting early child development. These collaborations are explored in depth in two reports from WolfBrown: Why Music Making Matters: Singing, Playing, and Moving in the Early Years and Lullaby: Being Together, Being Well.
The universality of parenting and lullabies—regardless of place, language, or culture—resonates strongly across borders and has sparked international interest in adapting the Lullaby Project to communities around the world. Arts organizations are increasingly looking for ways to connect with their communities in meaningful ways, to build pathways for teaching artists, and for the arts to play a central role in addressing social inequality. We developed our first national partnerships in the 2013-14 season and have since developed partnerships with arts and social and health service organizations around the world. Our first international partnerships began in the 2017-18 season in England, Canada, and Greece, and the project now supports partner organizations and artists across 40 partnerships in the U.S. and internationally, with 18 international partnerships in Greece, Australia, Canada, the U.K. (England, Wales, and Scotland), South Korea, Chile, Spain, Sweden, New Zealand, Cyprus, and Uruguay.
With support from Carnegie Hall staff and access to professional development and free resources, each partner designs a project that will uniquely reflect and impact their respective communities. Because the Lullaby Project's structure is malleable, partners are encouraged to collaborate with their own community partners and families to determine the best format for the project. As a result, we see unique adaptations of the program around the world, providing for a rich international network of learning and sharing. Several of our international partners, including El Sistema Greece, Irene Taylor Trust (U.K.), Förvaltningen för kulturutveckling i Västra Götalandregionen (Sweden), and Sistema Cyprus, focus on supporting migrant communities and families residing in refugee camps. Irene Taylor Trust was also the first international partner to create a specific focus for fathers impacted by the criminal justice system.
This now-international project grew out of conversations in a Bronx public hospital, and listening to nurses who envisioned a new way to help families. Their perspective was informed by their work on the ground, just like that of any arts organization that seeks to improve lives through music. We arts organizations must adapt our program models and approaches in response and in service to the communities we support. In doing so, we create new and exciting opportunities to come together and shift the landscape of early music experiences. Consider a world where Lullaby is integrated into our healthcare systems—where each family is able to write its own lullaby. It becomes not only a standard practice for our collective well-being, but also a vehicle for social change.
If you are interested in learning more about the Lullaby Project or becoming a partner, please contact: lullabyproject@carnegiehall.org.
Listen to hundreds of lullabies written and recorded by families on Soundcloud.
You can find two case studies on El Sistema Greece and Irene Taylor Trust Lullaby Projects in the following Bernard Van Leer report: Making a Joyful Noise: The Potential Role of Music Making in the Well-Being of Young Families.