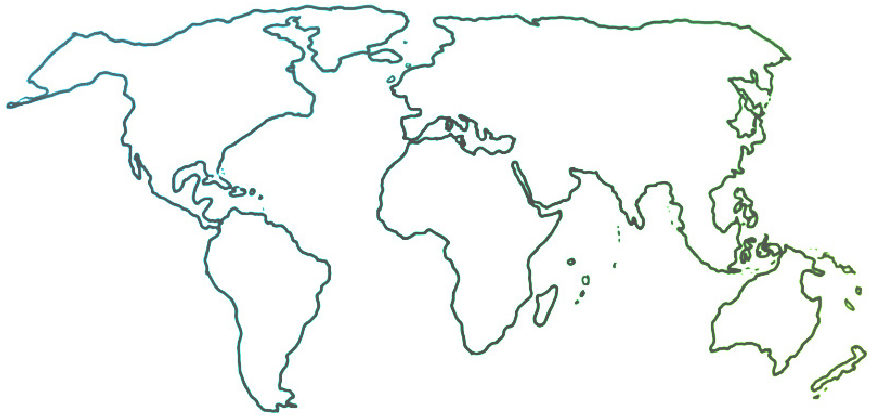 The Ensemble seeks to connect and inform all people who are committed to ensemble music education for youth empowerment and social change.
José Antonio Abreu: A Remembrance and Celebration
01-02-2016
I was in a car on Saturday, March 24th, when in highly Venezuelan fashion, I was texted through WhatsApp with the sad news.  Maestro Abreu had passed.  My knee-jerk reaction was a professional reflex, one honed after many years in Maestro's office:  confirm the news, get the facts, make a plan, offer assistance… For the rest of the ride, I was furiously typing and calling making sure the information was handled correctly and in as respectful a fashion as he merited.  The sniffling and tears were set aside; there was work to be done.
But like many, I was also flooded by a mixed sense of admiration and loss—loss of the force of nature that made my country's colors shine in the international spotlight as bright beacons of hope for arts education.  How would we do this without his guidance?
And how would I do without him?
Abreu has always been present in my life in one way or another.  I grew up in a house where the weekly concerts of the original Simon Bolívar Symphony Orchestra at the Teresa Carreño Theater were a staple of my weekend activities with my parents.  I wasn't really aware, back then, that those concerts were free, or close to free; that this immaculate orchestra performed at a level that would be the envy of many a world metropolis; that Latin American composers were rarely performed elsewhere; and that the short, bald man my father respectfully greeted every once in a while was the architect behind those concerts.
You see, I grew up in a country in which free orchestra concerts were the norm, in which professional musicians thrived in their practice and were cherished members of the community, where new ensembles flowered in small towns and communities at such a fast rate that it stopped being news to my ears.  And that was because of Maestro José Antonio Abreu.
I was a drama club kid, and theater was my passion; music was the realm of my father and brother.  My teen years were spent on stage, off stage, and backstage, and before I finished high school I was already making my way into the world of the arts—volunteering at cultural organizations, writing for small newspapers, you name it. Throughout this time, Abreu's name continued to pop up.  He was once the head of National Arts Council and a Minister of Culture; he was instrumental in the founding and funding of so many companies and ensembles, conservatories and arts institutes; his name was always featured on guest lists, on lists of speakers at events, and in acknowledgments in the back of programs.
After high school I stumbled upon a part-time gig with the Simon Bolívar Symphony Orchestra. I wanted to be a journalist and I wanted to work in the arts, so I applied for an internship in their press department, and I went back home to the same theater where so many of my weekend concerts happened. The offices where placed amidst the Teresa Carreño theater complex, a short walk away from the hall that was once the permanent home of the SBO.  Every Friday at 5 PM, Maestro Abreu would step in, a train of people behind him; work would continue until the last minute, just as the concertmaster took his seat in the orchestra, mere meters away.
The next seventeen years are a bit of a blur. In the same way that Maestro was able to single out a violinist from within an orchestra to fix a bowing or to get the right texture for a passage, I was called to join the ranks.  My mundane press releases and archival work were set aside for other work—first, to help guests who spoke no Spanish, and eventually to translate for the Maestro himself in the presence of kings and queens, presidents and journalists.  I wrote speeches with him into the wee hours, and we were correcting them until the very last minute.  So many times, as I walked behind him to podiums for his speeches, he would tell me "Pay attention, I've made changes" without even breaking his stride. Work was never truly done.
In those years, I saw many people approach him both privately and publicly, asking for guidance and counsel. Every time, Maestro would encourage the work to grow. "I can't tell you what to do in your community," he would say, "I can only say what worked in mine, and offer you all my experience in finding together what will work for yours." He was always open to collaborations and joint exercises, always dreaming of creating and supporting ever-expanding networks like the one he created for our country.
Abreu was known for many sayings.  One of the most famous, to anyone who engaged with him in any type of work, was usually uttered during grueling rehearsals with no end in sight, or hours of travel that led to more work in unfamiliar environments, or early morning Saturday meetings with pitch black coffee, whenever someone dared to say he was tired: "Para descanso, el descanso eterno."  "Rest will come, when eternal rest is due."  Many of us repeated this both seriously and jokingly over the years; it was the second, unseen motto in small invisible letters beneath "Tocar y Luchar."  The meaning was clear:  there is always work to be done; the need is too great; you are too useful to stop.
Maestro Abreu has earned his rest.  As we reflect on all that has been achieved because of his tirelessness, I feel admiration and gratitude indeed, but mostly the weight of carrying on with this work we all engage in.  Maestro's legacy is not one of idleness:  for him, every moment was an opportunity to further the goals of more arts, more inclusion, and more youth empowerment through this work. His joy was always evident when a young student from a small town rose up as a talented musician or community leader, and more discreet when politicians or funders were subtly convinced to support something they wouldn't typically support.  He used all of the tools at his disposal.  And he crafted many of us into those tools so that the work continued to happen, even beyond him.
Continuing to do this work now, visibly, proudly, harmoniously and ever growing, is the only fitting tribute I know.
"I'll conclude these words by expressing, from the core of my soul, a profound yearning:
That starting today, all of us encourage, with all our might, a World Youth Musical Movement wisely instituted, a proud symbol of a genuine and unprecedented Universal Culture of Peace.
From the bottom of our hearts, we aspire to dedicate the remainder of our existence to the dream of a New Musical Art, one that, beyond its aesthetic dimension, shines as a glorious emblem of immense and sublime human development and renascent moral conscience, Temple of Beauty and Truth; Paradise of Love and Hope, for all children of the World."
José Antonio Abreu, acceptance speech, Polar Music Prize 2009