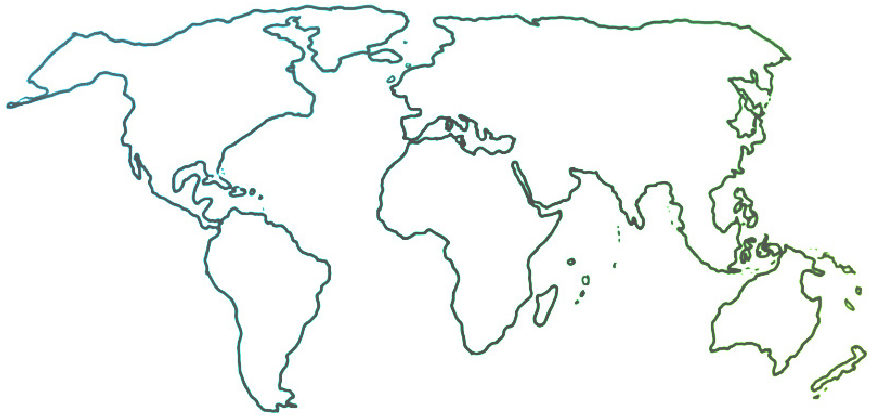 The Ensemble seeks to connect and inform all people who are committed to ensemble music education for youth empowerment and social change.
FEATURE: The Americas Take On Collaborative Composition: A Right Answer to the Hard Questions
05-24-2018
It's even more important than I thought.  The Ensemble and The World Ensemble have published positive pieces in the past about the Collaborative Composition (CC) work that Dan Trahey leads with other teaching artists in support, but this was the first time I witnessed most of the full process.  It is educationally and artistically powerful, and bursting with potential for the El Sistema-inspired movement. Indeed, the work would be powerful for traditional youth orchestras, even for professional orchestras that have courage in their nature.  I can imagine it working with bands, college/conservatory ensembles, community groups,  corporations.  But I hope Sistema programs can grab it as a key part of their identity, to help them stand out while developing the skills that are particularly Sistema-esque.
The setting was an annual youth orchestra camp of National Youth Orchestra of Honduras (Filarmónica Nacional de la Juventud Hondureña), which is an ad hoc gathering of music students from five music institutions from across the country:  Escuela Nacional de Música, National Conservatory of Music "Francisco R. Díaz Zelaya," Escuela Victoriano López,  Asociación Filarmónica Coral de Honduras, and the Orquesta de Cámara of the Universidad Nacional Autónoma de Honduras (UNAH). It is not really a Sistema-inspired program, but the teenagers were as inspired as in any Latin American Sistema program; their regular music school week includes many hours of orchestral practice, and they can play astonishingly well for their few years of training.
The Global Leaders Program (an initiative of the Orchestra of the Americas), in association with El Sistema USA, led the ten-day orchestra camp that included a Boot Camp for El Sistema teaching artists—14 Fellows joined conductor Felipe Hidalgo Harris (Conducting Faculty at Universidad Alberto Hurtado-Chile) and Collaborative Composition founder and leader Dan Trahey (from OrchKids and Peabody in Baltimore).  These Fellows (mostly experienced Sistema or Sistema-aligned teachers) served as section leaders for the main repertoire (which included Gershwin, Bernstein, Copland, Tchaikovsky, Borodin, and Herrera, a Honduran composer), and as collaborators and facilitators for the Collaborative Composition work.  The Fellows came from the U.S., Chile, Mexico, Colombia and Brazil. Initial responses from the Fellows have made me think that the impact of the Collaborative Composition work may have been even more significant for them than it was for the students.
Over the course of the ten days, Dan and his team warmed up the traditional-minded young musicians and teachers with group process activities geared to create an environment of openness, trust, vulnerability and fun, using musical play and creative challenges that stretched the comfort zone with kinds of participation none had experienced before. The CC process is as much about developing the social-emotional skills of self-confidence, trust, and courage as it is about developing musical content.  Early on, they generated and explored musical ideas with other players in new ways.  The process began with invitations to generate simple motives (and even that was challenging at first), and then Dan and the Fellows helped them expand these nascent impulses into fuller themes that were developed by the sections and whole ensemble. A collage of sections began to emerge, each with a particular feel and shape, and later a sequence appeared that settled into the final form.  "Final" is an overstatement, because the piece continued to evolve right into and through the last of the three performances.  The piece took shape differently in each performance, based on Dan's and others' ideas and the emerging confidence in individual and group voice (and some challenges from the performance venues), and there were places where improvisations by individual players (from all sections) appeared.  By the last night, so many students wanted to take a solo improvisation that the piece could have run an hour – and these were students who, just a week before, had been terrified to improvise and express themselves.
That is the general form of the CC process, but it doesn't altogether capture the feel.  Students (and Fellows) grew from cautious to courageous in a week.  The engagement visibly expanded from traditional to whole body joyfulness – dancing and playfully synchronized movements with instruments and sections arose spontaneously, until by the final performance there was a party onstage in the final section, with its irresistible salsa-tango groove.  Throughout the process, Dan prioritized emotional connection.  The breakthrough session for this group, he said, happened after a long day of rehearsal, at an evening gathering in a room that was dark but had been set up with colored nightclub lighting; here, they shaped sections and jammed till someone forced them to stop.
Based on his many rounds of CC work in many settings, Dan told me that creating the right working environment is the most important thing.  (I note how many times I have made that exact same statement in consulting with Sistema programs that were about to launch.)  The key elements to success in a CC environment are trust, vulnerability, risk-taking and responsibility, collaboration, eye contact and non-verbal communication, within a non-hierarchical approach.  These are, of course, exactly the social-emotional skills Sistema work is dedicated to developing in students. The Collaborative Composition process is profoundly Sistema-esque, building the skills that are hardest to develop within traditional youth orchestra process.
From my observer's stance, I witnessed superb teaching that brought a group so far so fast. The teaching rhythm was fast and high-energy, with many changes of direction, lots of surprise, little talk and lots of exploring in music.  Traditional hierarchies were disrupted, with students brought into leading the ensemble; often, the shyest ones were given key moments to lead.  Faculty members modeled musical boldness and experimentation, lots of physicality (because there was no written score to attend to), and dramatic musical dynamics.  Unconventional choices were encouraged: violins playing behind the bridge as a feature, an original song that emerged, cello overtones to begin, soloing with clapping tones in front of the mouth, a Conch Shell solo. Lots of musicians on their feet, a lot of the time.  Lots of dancing.
And the music was good – not polished-perfect like their Borodin, but strong and together and exuberant.  Dan and the Fellows relentlessly emphasized listening as the key to the ensemble work, and in the course of a week I witnessed listening skills improve dramatically.  More nuanced dialogue between sections was discovered during performance.  Perhaps most exciting to me, because I often remark how thin this learning is in most Sistema work, everyone was marinated in rich aesthetic thinking all the time.  The students were considering what makes a motive better or worse, and trying out ideas.  They were deciding what should come next, and why.  They were working in their sections on strengthening their musical ideas, not just their technique.  They were making mistakes without anxiety and adjusting based on what they learned.  Under the pressure of performance, with a big audience that expected traditional orchestra norms, they were trying out solos, applauding one another's accomplishments, and creating the feel of each musical section afresh each time.
This was a one-shot intensive, but it had a profound impact on the players. The Global Leaders Program set up this CC project unusually well for such an experiment – in a retreat setting, with good food, strong faculty, students who play well, and long days of time.  A follow-up survey of students and Fellows affirms the positive impact.  The students' overall rating of the value of the CC work was six out of seven, with their suggestions for improvement mostly focusing on wanting more: more time overall, more time to experience improvising, more time to work on transitions between sections of the piece.  Considering the relationship between the CC part of their ten-day intensive and the work on traditional repertoire, it is important to note this: 91% felt they learned something in CC work that affected they way they played in the rest of the program; 98% felt that the CC work improved their performance in the rest of the program; and 98% felt students in other orchestras should have CC experience.  The survey responses from the Fellows showed even more enthusiastic responses – 78% gave it the highest possible rating for impact on them personally, with a basketful of specific discoveries and take-aways identified.
What if this way of working were a regular part of Sistema orchestra life?  That's what I wondered every time I saw the orchestra do something I wouldn't have deemed possible two days before.  What if Sistema students had that much ownership of their ensemble's sound, and that much aesthetic athleticism?  What if young Sistema artists could listen that carefully, and respond to one another that emotionally, and participate that fully?  Their personal "voices" would be stronger not only in the composition work but also in a richer appreciation and interpretation of traditional rep as well.  If Sistema programs could include strong CC work on concert programs, they would grab an identity that is distinct from other youth orchestras, and, in my view, different in appropriate and powerful ways.
Collaborative Composition work isn't a quick and easy fix.  The leader needs time with the ensemble in order for them to grow into resonant success.  It is okay to do versions shorter than the weeklong workshop, but don't expect similar kinds of quality or impact.  This is serious and challenging play, not a magical potion, and it takes time.  And it takes repetition, to internalize the artistry CC activates in young musicians – so there are programmatic implications to an investment in this work.  Regarding programmatic implications, I would add that in Honduras I witnessed constant, intensive peer-instruction going on, and students intrinsically driven to improve their performance because they owned it.  Intrinsic motivation and peer instruction – these are exactly the fuel that make Sistema programs work, and they are exactly the features that I know many Sistema program leaders struggle to ignite.
To do the work right, it's necessary to have an experienced leader and a willing team (as the work is collaborative in nature, Dan rarely works without another workshop leader).  At the Boot Camp, the Global Leaders functioned as effective Fellows.  We also need more experienced leaders in order to grow this work.  We have the beginnings of such a resource in Baltimore, where many of the OrchKids and Tuned In staff and teachers have had a lot of CC experience and are now working at a high level, touring with Dan in the U.S. and abroad to implement the work.  In Pontiac, Michigan, the Sistema-inspired program Accent Pontiac has composition in its core curriculum.  You will find some upcoming opportunities to learn about CC work at the end of this article.
Collaborative Compositions will be different in every culture because they are the students' voices.  The process honors the local culture, because the students generate the ideas and the facilitating team honors their aspirations and helps them to fulfill them.  In Honduras, Latin rhythms sprang forth spontaneously and infectiously, musical ideas and themes were romantic and sensual.  What do U.S. musical students' voices have to say?  We will find out.  Experience in the U.S. suggests that these students have a lot to say about current social issues affecting their communities, so it appears in their music.  Here are two examples of CC work with the Mosaic Scholars program of the Grand Rapids Symphony in Michigan.  The leadership team with Dan in these consisted of Camille Delaney McNeil, Pete Tashjian, and Jill Collier Warne.  Check out these two CCs HERE and HERE.
Oh, how I hope Sistema-inspired programs can be inspired to invest in this work to awaken the musical passion, creative ownership and artistry of their students.  And oh, how I hope we can find a funder willing to invest in building a cohort of musicians who can help this work grow wide and deep.  I know many program leaders ask themselves hard questions, as they should, about whether they really are developing the creativity and intrinsic motivation of their students. Collaborative Composition is a real answer to those questions.
Experiencing this work is the best introduction.  Dan suggests the following opportunities, and welcomes you to join. If interested, contact Collaborative Composition Manager Sarah Krefting.  Also, note that El Sistema USA has produced a webinar on Collaborative Composition with Dan, available here.
Upcoming immersion opportunities:
June 4-8. Accent Pontiac, Pontiac, MI
June 18-23. Make Music NOLA, Preservation Hall, New Orleans, LA
June 24-30. Bravo Portland, Portland, OR
July 19-27. The Archipelago Project Summer Leadership, Traverse City, MI
July 28-August 4, Alpine Brass Camp. Stams, Austria
August 13-17. Peabody Conservatory Summer Creative Immersion, Baltimore, MD
About The Global Leaders Program
The Global Leaders Program (GLP) empowers a rising generation of change-makers in music to transform lives and communities through an innovative nine-month professional certificate in Civic Leadership, Teaching Artistry, Cultural Agency, and Social Entrepreneurship.  Led in partnership with nine renowned academic institutions, the GLP annually selects a cohort of 35 of the most promising international talents from around the globe. The GLP prepares young musical leaders to build and guide the social music initiatives of tomorrow. The GLP also provides growth through immersive service Missions to dynamic music projects and communities around the world. For more information, visit www.globalleadersprogram.com.
Programs represented though the Fellows participation:
Reach "Teach" Play Education Programs (Ravinia), Chicago, USA
Community Opus Project, San Diego Youth Symphony, San Diego, CA USA
Play On Philly, Philadelphia, PA, USA
Project Music, Stamford, CT, USA
Red de Escuelas de Música de Medellin, Colombia
YOLA (Youth Orchestra Los Angeles), Los Angeles, CA, USA
A Place Called Home, Los Angeles, CA, USA
Orquestando Armonia, Mexico
FOJI, Chile
El Sistema Oklahoma, Oklahoma City, OK, USA
Vive la Música Panguipulli, Chile
Promesa Educativa para Mexico, Mexico
Date: 24 May 2018
---
Las Américas emprenden un proceso de composición colaborativa: Una respuesta correcta a las preguntas difíciles
Es aún más importante de lo que pensé. The Ensemble y The World Ensemble ya habían publicado artículos positivos sobre el trabajo de Composición Colaborativa (CC) que Dan Trahey dirige con el apoyo de otros artistas formadores, pero esa fue la primera vez que presencié casi todo el proceso completo. Es poderoso desde el punto de vista educativo y artístico, y está lleno de potencial para el movimiento inspirado por El Sistema. De hecho, el trabajo sería poderoso para orquestas juveniles tradicionales, y hasta para orquestas profesionales que tienen coraje en su esencia. Yo podría imaginarlo funcionando con bandas, ensambles universitarios o de conservatorio, grupos comunitarios, y corporaciones. Pero espero que los programas de El Sistema lo puedan adaptar como parte clave de su identidad, porque les ayudaría a destacarse mientras desarrollan habilidades que son particularmente de El Sistema.
El lugar fue el campamento anual de la Filarmónica Nacional de la Juventud Hondureña, una reunión para estudiantes de música de cinco instituciones musicales de diferentes partes del país: Escuela Nacional de Música, Escuela Victoriano López, Conservatorio Nacional "Francisco R. Díaz Zelaya," Asociación Filarmónica Coral de Honduras, y Orquesta de Cámara UNAH (Universidad Nacional Autónoma de Honduras). No es realmente un programa inspirado por El Sistema, pero los jóvenes estaban tan inspirados como en cualquier programa de El Sistema latinoamericano, su horario musical semanal incluye muchas horas de ensayo orquestal, y pueden tocar impresionantemente bien con sus pocos años de formación.
El Programa de Líderes Globales (una iniciativa de la Orquesta de las Américas), en asociación con El Sistema USA, dirigió el campamento de orquesta, el cual duró 10 días e incluyó un "bootcamp" para artistas formadores de El Sistema—14 Becarios se unieron al director Felipe Hidalgo Harris (Profesor de Dirección de la Universidad Alberto Hurtado-Chile) y el fundador y líder de Composición Colaborativa, Dan Trahey (de OrchKids y Peabody en Baltimore). Esos Becarios (la mayoría profesores de El Sistema o asociados con El Sistema, con mucha experiencia) sirvieron como líderes de fila para el repertorio principal (que incluyó Gershwin, Bernstein, Copland, Tchaikovsky, Borodin, y Herrera, un compositor hondureño), y como colaboradores y moderadores para el proceso de Composición Colaborativa. Los Becarios llegaron desde los EE.UU., Chile, México, Colombia, y Brasil. Las respuestas iniciales de parte de los Becarios me hacen pensar que el impacto del proceso de Composición Colaborativa fue quizás aún más significativo para ellos que para los estudiantes.
En el transcurso de los diez días, Dan y su equipo abrían la mentalidad tradicional de los jóvenes músicos y profesores con actividades de proceso grupal destinadas a crear un ambiente de sinceridad, confianza, vulnerabilidad, y diversión, utilizando juegos musicales y retos creativos que ampliaban la zona de confort con formas de participación que nadie había experimentado antes. El proceso de CC no trata solo del desarrollo de contenido musical, sino también del desarrollo de las habilidades socio-emocionales de autoestima, confianza, y coraje. Desde temprano en el proceso, generaban y exploraban ideas musicales con otros instrumentistas en nuevas maneras. Empezaron con invitaciones a generar motivos sencillos (y también eso era un reto al principio), y luego Dan y los Becarios ayudaron a los participantes a expandir esos impulsos nacientes en temas más amplios que fueron desarrollados por las filas y el ensamble completo. Un collage empezó a emerger, cada pedazo con un sentir y una forma diferente, y más tarde una secuencia apareció, la cual se volvió la versión final. "Final" es una exageración, porque la obra continuó evolucionando hasta y durante las tres presentaciones. La obra tomó una forma diferente en cada presentación, gracias a nuevas ideas de Dan y otros, y a la seguridad emergente de la voz individual y grupal (además de algunas dificultades con los lugares de los conciertos), y había momentos en que improvisaciones individuales (de todas las filas) aparecieron. Cuando llegó la última noche, tantos estudiantes querían tomar un solo que la obra hubiera podido durar una hora – y solo una semana antes, esos estudiantes se sentían aterrados por la improvisación y la expresión individual.
Esa es la forma general del proceso CC, pero esta descripción no captura del todo el sentir. Los estudiantes (y los Becarios) transformaron en una semana su cautela en coraje. Su participación se expandió visiblemente desde el disfrute tradicional a una alegría corporal; los momentos de baile y de movimientos sincronizados surgieron espontáneamente entre instrumentistas y filas, hasta que en el último concierto hubo una fiesta en el escenario durante la última sección de la obra, con su ritmo irresistible de salsa con tango. A lo largo del proceso, Dan priorizó la conexión emocional. Según él, la sesión con el avance más importante para ese grupo sucedió después de un día largo de ensayo, durante una reunión de noche en un cuarto oscuro decorado con luces coloridas de discoteca; aquí, formaron filas e hicieron un jam hasta que alguien les obligó a parar.
Basado en sus muchas rondas de CC en muchos ambientes, Dan me dijo que la cosa más importante es crear el ambiente justo para trabajar. (Noto cuantas veces he hecho la mismísima declaración cuando consultaba con programas de El Sistema que estaban a punto de lanzarse.) Los elementos claves para el éxito en un ambiente de CC son la confianza, la vulnerabilidad, los riesgos, la responsabilidad, la colaboración, el contacto visual, y la comunicación no verbal, dentro de una estrategia no jerárquica. Por supuesto, esas son las mismas habilidades socio-emocionales que El Sistema se dedica a desarrollar en sus estudiantes. El proceso de Composición Colaborativa es profundamente afín a El Sistema, construyendo las habilidades que son las más difíciles de desarrollar dentro del proceso tradicional de las orquesta juveniles.
Desde mi punto de vista como observador, presencié una enseñanza estupenda que llevó al grupo lejos y rápido. El ritmo de enseñanza fue rápido y de alta energía, con muchos cambios de dirección, muchas sorpresas, poca conversación, y mucha exploración DENTRO de la música. Se interrumpió las jerarquías tradicionales, y se motivó a los estudiantes a dirigir el ensamble; muchas veces, se daban las oportunidades claves de liderazgo a los más tímidos. Los profesores demostraron valentía y experimentación musical, muchos gestos y movimientos (porque no había ninguna partitura escrita), y dinámicas musicales dramáticas. Se incentivaron las ideas no convencionales: los violines tocando detrás del puente, una canción original que emergió, armónicos de chelos para empezar la obra, tonos creados aplaudiendo adelante de la boca, un solo tocado en una concha. Muchos músicos de pie, casi todo el tiempo. Mucho baile.
Y la música estuvo buena – imperfecta, no pulida como su versión de Borodin, pero fuerte y coordinada y exuberante. Dan y los Becarios enfatizaban incansablemente la escucha como la clave en el trabajo de ensamble, y en el transcurso de una semana presencié el mejoramiento dramático de sus habilidades de escucha. Durante la presentación, se descubrió un diálogo más sutil entre las filas. Quizás lo más emocionante para mí––porque muchas veces comento que eso nos hace falta en la mayoría del trabajo de El Sistema––todos estaban marinados en un pensamiento estético complejo todo el tiempo. Los estudiantes consideraban cuales son las cualidades de un buen motivo musical, e intentaron varias ideas. Ellos decidían qué venía después, y porque. Ellos trabajaban en sus filas fortaleciendo las ideas musicales, no solo su técnica. Ellos cometían errores sin ansiedad, ajustando según su aprendizaje. Bajo la presión de la presentación, con un público grande que esperaba las normas tradicionales de orquesta, los estudiantes probaron solos, aplaudieron los logros de los demás, y crearon el estilo de cada parte de la obra cada vez de una manera fresca.
Fue un intensivo de una sola vez, pero tuvo un impacto profundo sobre los músicos. El Programa de Líderes Globales organizó muy bien este proyecto de CC para un experimento así – en un ambiente de retiro con buena comida, buenos profesores, estudiantes que tocan bien, y días largos de trabajo. Una encuesta con los estudiantes y los Becarios confirma el impacto positivo. La calificación de parte de los estudiantes con respecto al valor del proceso de CC fue 6 de un total de 7, con sugerencias mayormente enfocadas en el deseo de más: más tiempo en total, más tiempo para practicar la improvisación, más tiempo para ensayar las transiciones de la obra. Considerando la relación entre la parte del intensivo de 10 días dedicada a CC y el trabajo con el repertorio tradicional, es importante notar lo siguiente: el 91% sintió que se aprendió algo en CC que afectó la manera de tocar en el resto del programa; el 98% sintió que el trabajo de CC mejoró su rendimiento en el resto del programa; y el 98% sintió que los estudiantes en otras orquestas deberían tener una experiencia de CC. Las respuestas de la encuesta de parte de los Becarios mostraron reacciones aún más entusiasmadas – el 78% dio la calificación más alta posible respecto al impacto personal, con un cesto lleno de descubrimientos específicos y aprendizajes identificables.
¿Qué tal si esa manera de trabajar fuera una parte normal de la vida orquestal de El Sistema? Eso es lo que yo me preguntaba cada vez que vi a la orquesta haciendo algo que yo no hubiera considerado posible dos días antes. ¿Qué tal si los estudiantes de El Sistema se apropiaran del sonido de su ensamble, y si tuvieran tanto atletismo estético? ¿Qué tal si los jóvenes artistas de El Sistema pudieran escuchar tan cuidadosamente, responder a sus compañeros con tanta emoción, y participar de una manera tan completa? Sus "voces" personales serían más fuertes no solo en el trabajo de composición pero también en un aprecio más profundo y una interpretación más compleja del repertorio tradicional. Si los programas de El Sistema pudieran incorporar el trabajo de CC en sus conciertos, podrían agarrar una identidad distinta de las demás orquestas juveniles, y para mi, diferente de una manera apropiada y poderosa.
El trabajo de Composición Colaborativa no es una solución rápida y fácil. El líder necesita tiempo con el ensemble para que se vuelva un éxito resonante. Se pueden hacer versiones más cortas del taller de una semana, pero no esperes el mismo nivel de calidad o de impacto. Es un juego serio y exigente, no una poción mágica, y requiere tiempo. También requiere repetición, para interiorizar el arte que CC activa en los jóvenes músicos – entonces hay implicaciones programáticas si uno invierte en ese trabajo. Con respecto a las implicaciones programáticas, agregaría que en Honduras presencié la enseñanza constante e intensiva entre pares, y los estudiantes motivados intrínsecamente a mejorar sus habilidades porque se apropiaron de ellas. La motivación intrínseca y la enseñanza entre pares – esa es precisamente la gasolina que hace funcionar a los programas de El Sistema, y son precisamente las cualidades que sé que muchos líderes de programas de El Sistema luchan para encender.
Para hacer bien el trabajo, es necesario tener un líder con experiencia y un equipo con gente dispuesta (como el trabajo es colaborativo en su esencia, Dan casi siempre trabaja con otro líder en taller). En el bootcamp, los Líderes Globales funcionaron como Becarios eficaces. También necesitamos más líderes con experiencia para cultivar este trabajo. Tenemos el principio de un recurso así en Baltimore, donde muchos de los profesores y del personal de OrchKids y Tuned In han tenido mucha experiencia con CC y ya están trabajando a un alto nivel, haciendo giras con Dan por los EE.UU. y en el extranjero para implementar el trabajo. En Pontiac, en el estado de Michigan, el programa de El Sistema Accent Pontiac tiene la composición como elemento establecido de su currículo. Encontrarás unas oportunidades para aprender sobre CC al final de este artículo.
Las Composiciones Colaborativas serán diferentes en cada cultura porque son las voces de los estudiantes. El proceso honra la cultural local, porque los estudiantes generan las ideas y el equipo facilitador honra sus aspiraciones y los ayuda a lograrlas. En Honduras, los ritmos latinos brotaron espontáneamente y de manera contagiosa, y las ideas y los temas musicales fueron románticos y sensuales – ¿qué tienen por decir las voces de los estudiantes de música en los EE.UU.? Lo descubriremos. La experiencia en los EE.UU. sugiere que esos estudiantes tienen mucho que decir sobre las cuestiones sociales actuales que están afectando sus comunidades, entonces esos temas aparecen en su música. Aquí hay dos ejemplos del proceso CC con el programa "Mosaic Scholars" de la Orquesta Sinfónica de Grand Rapids, Michigan. El equipo líder con Dan consistió en Camille Delaney McNeil, Pete Tashjian, y Jill Collier Warne. Mira esas dos CCs: https://youtu.be/cRBtnj9KEg8, y https://youtu.be/zAqfg6TrddU.
Ah, espero tanto que los programas inspirados por El Sistema puedan inspirarse e invertir en ese trabajo para despertar la pasión musical, la apropiación creativa, y el arte de sus estudiantes. Y espero tanto que podamos encontrar alguien que quisiera invertir los fondos para construir una cohorte de músicos que pueden ayudar a desarrollar ese trabajo de una manera amplia y profunda. Sé que muchos líderes de programas se hacen preguntas difíciles, como deberían, sobre si están desarrollando de verdad la creatividad y la motivación intrínseca de sus estudiantes. La Composición Colaborativa es una verdadera respuesta a esas preguntas.
La mejor introducción a ese trabajo es experimentarlo. Dan sugiere las siguientes oportunidades, y te abre las puertas. Si estás interesado, contacta a Sarah Krefting, gerente de Composición Colaborativa: Krefting.Sarah@gmail.com En adición, El Sistema USA produjo un webinar sobre la Composición Colaborativa con Dan, disponible aquí.
Próximas oportunidades de inmersión:
Junio 4-8. Accent Pontiac. Pontiac, MI
Junio 18-23. Make Music NOLA. Preservation Hall, New Orleans, LA
Junio 24-30. Bravo Portland. Portland, OR
Julio 19-27. Liderazgo de verano con The Archipelago Project. Traverse City, MI
Julio 28-Agosto 4. Campamento de Alpine Brass. Stams, Austria
Agosto 13-17. Inmersión creativa de verano con el Conservatorio Peabody. Baltimore, MD
Sobre el Programa de Líderes Globales
El Programa de Líderes Globales (GLP) empodera a una generación en crecimiento de músicos generadores de cambio para transformar vidas y comunidades a través de un certificado profesional innovador de nueve meses, donde desarrollan los siguientes papeles: Líder Cívico, Artista Formador, Agente Cultural, y Emprendedor Social. Dirigido en colaboración con nueve instituciones académicas renombradas, GLP selecciona anualmente una cohorte de 35 de los talentos internacionales más prometedores de diferentes partes del globo. El GLP prepara a jóvenes líderes musicales a construir y guiar las iniciativas sociales-musicales del futuro. El GLP también provee crecimiento a través de misiones inmersivas de servicio a proyectos musicales dinámicos y comunidades por todo el mundo. Para más información, visita www.globalleadersprogram.com