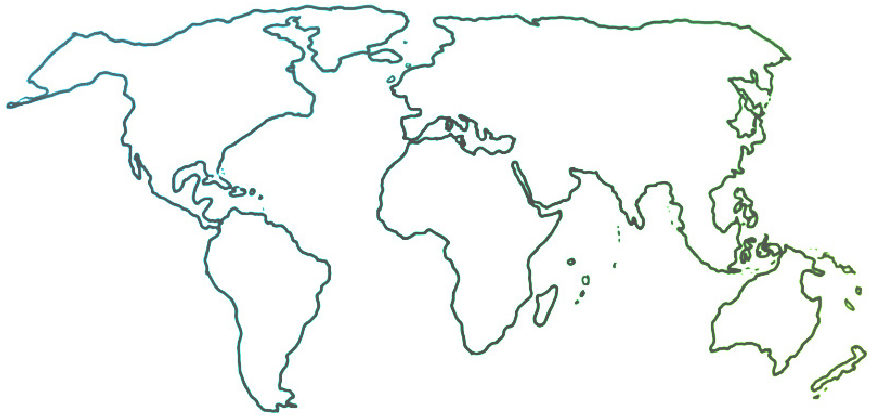 The Ensemble seeks to connect and inform all people who are committed to ensemble music education for youth empowerment and social change.
Featured Article
El Sistema Venezuela: Academic Strategies in Times of Confinement
04-11-2020
As the new school year takes off, we think it is a good moment to reach out to our friends in Sistema-inspired projects around the world, to share our experiences in teaching and caring for our kids throughout the months of quarantine.
First, let me say that I am awed by the creativity, perseverance, love, and commitment displayed by all of you around the world—teaching artists, program directors, administrators, and staff—to keep the learning process going amidst the most challenging of situations.
In Venezuela, we share most of the difficulties faced everywhere else; in some cases, these difficulties are even more precarious than elsewhere, but in others, they are somewhat alleviated by the capacity inherent in a program of our size. We are operating our núcleos with a hybrid policy, alternating a week of absolute quarantine with a "flexible open" week. The journey of reinventing the work dynamic of 443 núcleos and coming up with a cohesive nationwide reportorial sequence for our one million children has been quite a ride. Though we have shed "blood, sweat, and tears," we have also had favorable results, with initiatives that will become keepers in the long term.
The very first need we encountered was to train our administrative staff and teachers in the use of multiple online platforms, from Zoom to Telegram to WhatsApp. Simultaneously, a team made up of doctors, musicians, and specialists in workplace safety created a security protocol to implement in all núcleos nationwide.
Once everyone was up to speed, online teaching began. The classes were taught by a veritable army of Venezuelan teaching artists; most of the classes were available nationwide through social media and television, through networks linking smaller cities and towns together. For example, the local violin schools in Guárico and Merida now organize online masterclasses with each other's teachers and students. Such regional masterclass collaborations are developing throughout the country. They usually involve four to five performing students plus an unlimited number of listeners, and they include a good amount of time for questions. These online masterclasses usually last around three hours.
In addition, we put out calls to friends and collaborators around the world, inviting them to teach our kids online. The response was overwhelming. Between April and July, we were able to offer 197 masterclasses through Zoom; we covered every instrument, with great maestros from around the world contributing in different formats. From the Paris Conservatory and the Radio France Philharmonic, Professor Alexander Baty worked for many months with the 12 trumpet players of our main professional orchestras (the Simon Bolívar, the Juan José Landaeta, and the Baroque Ensemble) through WhatsApp, sending video and audio messages back and forth as well as maintaining an ongoing group chat about technique and interpretation issues. Edicson Ruiz taught a masterclass from Germany, and many of our students participated (one student in Lara Province walked for hours to reach a place with good Internet connection in order to attend). Thibault Vieux, principal violinist at the Paris Opera Orchestra, conducted a series of masterclasses organized by historical eras, from the Baroque era to the twentieth century. In San Diego, Alisa Weilerstein offered sessions on the Bach cello suites and on twentieth-century romantic repertoire. Opera maestros from L'Escala di Milano signed up for the adventure of coaching an opera production mostly through Instagram! They exchanged hundreds of videos working on pronunciation, interpretation, and the reading of librettos. Other maestros included Spaniard Joaquin Riquelme, teaching from Berlin, and American Jennifer Stumm, teaching from Vienna. And a collaboration with Il Pomo d'Oro has turned into a signed long-term agreement.
Supplementing all the online masterclasses, Fundamusical also uses WhatsApp to send out nationwide videos focusing on technique exercises, such as different scales to work on, with local teachers following up locally. In addition, online classes will now extend to instrument-making workshops that will include basic repair work and maintenance skills. Of invaluable worth is the support we receive from two local TV channels that transmit 45 minutes of instrument workshops once or twice a week. These can reach households with connectivity challenges.
In the case of very remote states that were barely affected by the pandemic, we have encouraged teachers to travel and teach small groups of students. It is inspiring to see parents getting involved and offering their homes for music-making to continue, sometimes in their backyards or wherever possible.
In March, we launched our virtual concert hall, where we have been releasing concerts from our archives every Saturday. These premieres usually have between 300 and 500 viewers, but the programs remain on our YouTube channel and now have thousands of views.
Together with the United Nations, we launched a young composers' competition in May. Thirty-two Venezuelan composers participated, and the winning work was performed on October 24, on the U.N.'s celebration of its 75th anniversary.
Finally, we are thrilled to announce the creation of the Center for Research and Documentation of El Sistema (CIDES) and its publication Revista SisTema. In this bi-yearly magazine, we will present and explore different issues of interest to all Sistema projects, in Venezuela and around the world. Revista SisTema will also have a smaller monthly newsletter, El Cuadernillo.
We are sure that initiatives like these will allow the strengthening of cooperation, solidarity, and complementarity around the world, as well as the development of a world network of orchestras and choirs, as envisioned by Maestro José Anton