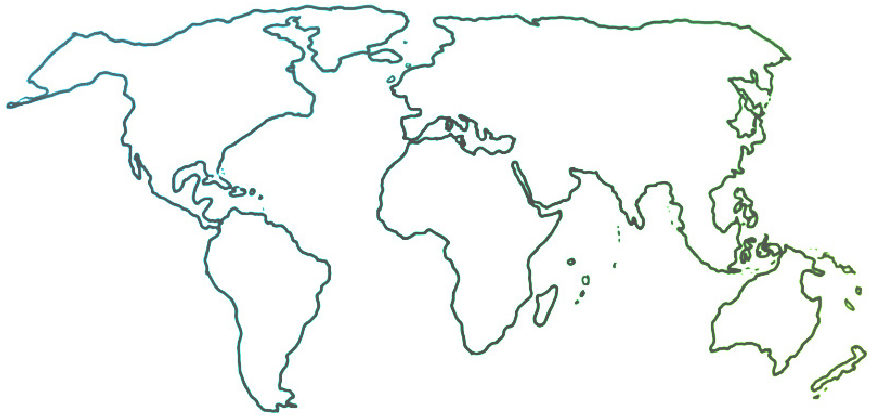 The Ensemble seeks to connect and inform all people who are committed to ensemble music education for youth empowerment and social change.
Uncategorized
El Sistema USA Leads 2019 National Symposium
03-01-2019
Over two hundred program leaders, teaching artists, supporters and advocates of the El Sistema movement in the United States came together in Detroit, Michigan in January, to reflect upon current practice and explore promising new directions in the field.  The gathering was designed and led by El Sistema USA, a national organization whose membership includes many Sistema-inspired programs.
The overall theme of the Symposium was "360 Degrees of Excellence"—a metaphor that meant several things to participants.  First, it meant that our inquiry was broad and far-ranging. Consider how many different kinds of excellence Sistema programs aspire to achieve: excellence of musical technique—of pedagogy and repertoire—of social engagement—of mentor/mentee relationships, and of peer teaching—of family engagement—of creative spirit and spontaneity…and many more.
Presenters at the Symposium addressed as many kinds of excellence as possible during the 16 working sessions, identifying areas of shared challenge and offering promising practices for program leaders to learn from.  Some sessions focusing on socio-cultural awareness, social curriculum development, socially equitable organizational practices, and learning human values through music.  Other sessions addressed creative and collective composition practices, cultivation of arranging skills, and improvisation.  Still others explored excellence in organization building, including the skills of marketing, fundraising, and partnering; two final plenary sessions focused on "Engaging Your Musical Ecosystem."
No Sistema get-together is complete without young performers.  We were joined by several ensembles of spirited young players from the city of Detroit, who participated not only by performing but also in active learning and exploring roles.  They worked on arranging and improvisational skills with several U.S. practitioners, and experienced some true Venezuelan teaching excellence, spending a session with Venezuelan master teacher Roberto Zembrano.
The words "360 Degrees of Excellence" also connote a complete circle.  During the two days of the Symposium, we strove as a group to build a strong circle of community, shared principles, and unified endeavor.  Human circles are never as perfect as natural or abstract ones. Think of our beloved Circle of Fifths—even that is not perfect, requiring the tempering of pure tones so that they collaborate more harmoniously. The Symposium was an opportunity for us to take another step toward "tempering," or aligning, our individual "tones" in the interest of cooperative aspiration around a common mission:  to help children and young people achieve personal and social transformation through musical ensemble.
Author: Tricia Tunstall, Editor, The World Ensemble
Date Published: 1 March 2019
---
El Sistema USA dirige el Simposio Nacional 2019
Más de 200 líderes de programas, artistas formadores, defensores, y otros que apoyan el movimiento de El Sistema en los EE.UU. se unieron en Detroit, Michigan en enero para reflexionar sobre las prácticas actuales y explorar direcciones nuevas prometedoras en el campo. La reunión fue diseñada y dirigida por El Sistema USA, una organización nacional cuyos socios incluyen muchos programas de El Sistema.
El tema general del Simposio fue "360 grados de excelencia"—una metáfora que significó varias cosas para los participantes. Primero, significó que nuestra investigación es de rango amplio y llega lejos. Considerando cuántos tipos diferentes de excelencia los programas de El Sistema aspiran a lograr: excelencia en la técnica musical, en la pedagogía y el repertorio, en el compromiso social, en las relaciones entre mentores y aprendices, en la enseñanza entre pares, en el compromiso familiar, en el espíritu creativo y la espontaneidad… y mucho más.
Los presentadores en el Simposio abordaron todos los tipos de excelencia posibles durante las 16 sesiones de trabajo, identificando las áreas de reto compartido y ofreciendo prácticas prometedoras de las cuales los líderes de programa pudieran aprender. Algunas sesiones se enfocaron en la conciencia socio-cultural, el desarrollo de un currículo social, prácticas organizacionales equitativas, y el aprendizaje de los valores humanos a través de la música. Otras sesiones abordaron la composición creativa y colectiva, los arreglos, y la improvisación. Otras todavía exploraron la excelencia en la construcción de organizaciones, incluyendo las habilidades de marketing, recaudación de fondos, y colaboraciones; dos de las sesiones plenarias finales se enfocaron en "Involucrando tu ecosistema musical."
Ninguna reunión de El Sistema esta completa sin jóvenes músicos presentándose. Se sumaron varios ensambles de jóvenes músicos vivaces de la ciudad de Detroit, que participaron no sólo tocando pero también en roles activos de aprendizaje y exploración. Trabajaron en sus habilidades de arreglar e improvisar con varios practicantes de los EE.UU. y experimentaron la excelencia pedagógica venezolana, pasando una sesión con el profesor guía  venezolano Roberto Zambrano.
Las palabras "360 grados de excelencia" también connotan un círculo completo. Durante los dos días del Simposio, tratamos como grupo de construir un círculo fuerte de comunidad, principios compartidos, y propósitos unificados. Los círculos humanos nunca son tan perfectos como los naturales o los abstractos. Piensa en nuestro Círculo de Quintas—tampoco es perfecto, y hay que templar los tonos puros para que colaboren más armoniosamente. El Simposio fue una oportunidad para que tomáramos otro paso hacia "templar," o alinear, nuestros "tonos" individuales en el interés de la aspiración a una misión común: ayudar a los niños y jóvenes a lograr la transformación personal y social a través del ensamble musical.
Escrito por: Tricia Tunstall, editora, The World Ensemble