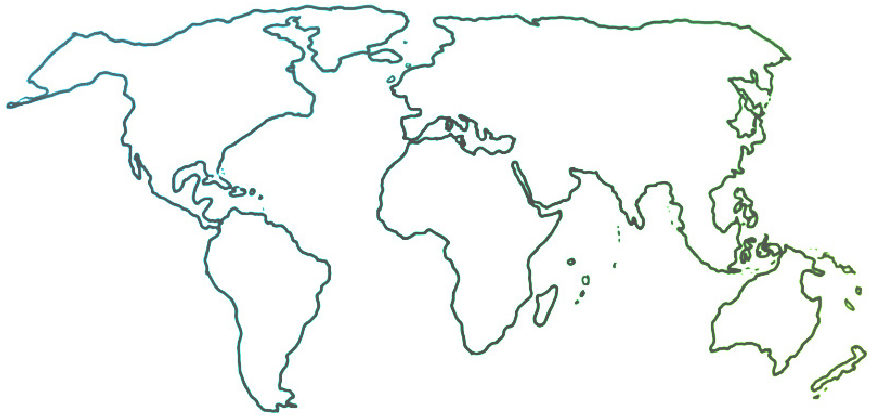 The Ensemble seeks to connect and inform all people who are committed to ensemble music education for youth empowerment and social change.
Editorial
El Sistema Venezuela Turns 45
03-04-2020
Last month, we celebrated another landmark year for El Sistema Venezuela. In its 45 years of activity, this institution has created an unfathomable number of transformative experiences for the people of Venezuela and the rest of the world. This anniversary gives us an opportunity to celebrate the achievements of now three generations of Venezuelan youth, and the legacy of our dearly remembered Maestro José Antonio Abreu.
I look back into my own experiences of the unseen yet vital infrastructure that has allowed this endeavor to function in harmony as well as creative chaos. In my almost two decades of service, I was privileged to witness so many memorable things: a class of toddlers learning how to hold a bow, deftly moving their fingers whilst singing about funny spiders; the grandeur of Debussy's La Mer, conducted by Claudio Abbado and performed by a passionate youth orchestra in the packed house of a free concert in Caracas; the joy and pride of hearing the chords of our Venezuelan music echoing through Salzburg's Mozarteum, as the high notes of an incredibly talented trumpetist had the locals rising to their feet to dance to Caminito de Guarenas; then, during Mahler 2, noticing Maestro Abreu madly signaling to the trumpet player to take care of his lips and save something for the next day's concert; and after all that, walking into a room full of educators, entrepreneurs, conservatory leaders, and others who wanted to know more about El Sistema and to take all of this to their own practice and communities.
It sounds like a fairy tale, I know. It was also an excruciating amount of work. Starting every núcleo required some form of lobbying the government or authorities, and each time it was a mostly uphill battle to find the right local partners, secure the rest of the funds, and help the inspired individuals become the educators, administrators, and role models we needed them to be. I can't count how many times the funds for a possible núcleo were apparently withheld, doors almost shut, as we stood on the brink of disappointment—only for Maestro to snag victory from the jaws of defeat.
It was a privilege for me to watch his diplomacy, which was virtuosic but never condescending. When a new núcleo was about to be inaugurated, we would show up in the tiny town to meet the mayor and city councilors—often to their great surprise—and he would address them with the same formality and respect he used for heads of state, helping them to glimpse the potential that was, for him, as clear as day. And then we would return a year later to see them celebrating the success of the núcleo as if it was their very own idea. No matter whom he was addressing, be it neighborhood leader or state governor, he was constantly turning skeptics into stakeholders, then into allies, and finally into staunch partners. Always, he kept the focus on the communities, and the young people.
It was also a gift for me, while serving as the Maestro's assistant and translator, to be regularly engaged with the eloquent language of his vision. That language remains a touchstone for countless artists and activists around the world. "Inclusion is the basic principle," he said. "Our motto is that the poor come first, and for the poor, the best instruments, the best instruction, the best infrastructure. Culture for the poor cannot be a poor culture; it cannot be leftovers. It must be ambitious, refined, advanced, and grand."
During this last decade, as the country that houses and loves Sistema has been embroiled in a fierce political and human crisis, the government resources that once impressed everyone who visited El Sistema Venezuela are either gone or diminished to a bare minimum. The program's famed intensity has been reduced, due to power outages and inescapable public safety and transportation issues. Amidst this apparently unending turmoil, many of us had to leave the country, with tremendous pain and regret, to look for a chance to make a living for our families. So many have left that it might seem Sistema was doomed to wither in this most dire moment.
But in reality, the roots of work and dedication run deeper than most people know. Even under great duress, El Sistema carries on, currently serving over one million youths and children across the country. Coming up behind those of us who left the country is a new generation of equally motivated and capable Venezuelans, heeding the call and doing whatever is necessary to turn the tide. Classical, folk, jazz, and rock music continue to burst forth in every conceivable kind of space—offices turned into practice rooms, hallways into classrooms, shopping malls into concert halls—and fill the air with buoyant Venezuelan élan. Tiny fingers are still learning about the bow, with sounds and motions as distinctive as the tones of that trumpet in Salzburg's Mozarteum…or La Mer led by Abbado…or Dudamel conducting Bernstein's West Side Story Suite in the middle of Caracas's "La Vega" barrio.
At the same time, our diaspora is spreading around the world. Emigrating Venezuelans are now joining orchestras, conservatories, and music programs in the most far-flung regions of the Americas and the world—just as so many emigrating Eastern Europeans did in the 1970s and '80s—permeating ensembles of all calibers and sizes with the colors and purpose of the mission our Maestro called Social Action Through Music.
As for me, I can't say I'm geographically where I thought I'd be, but I'm happy to remain an active voice and collaborator in the field, to serve the movement and testify about its deeper meaning and the many communities it has created. Sistema's motto "Tocar, Cantar y Luchar"— "To play, to sing, to fight"—is still a rallying call for educators and arts administrators to keep doing what they do. The need remains dire, but the work you do is still the best remedy we know.
When we lost the Maestro, my friend and colleague Eduardo Méndez, El Sistema's Executive Director, said it well: "We now have to multiply into thousands of Abreus."
Happy anniversary, El Sistema!