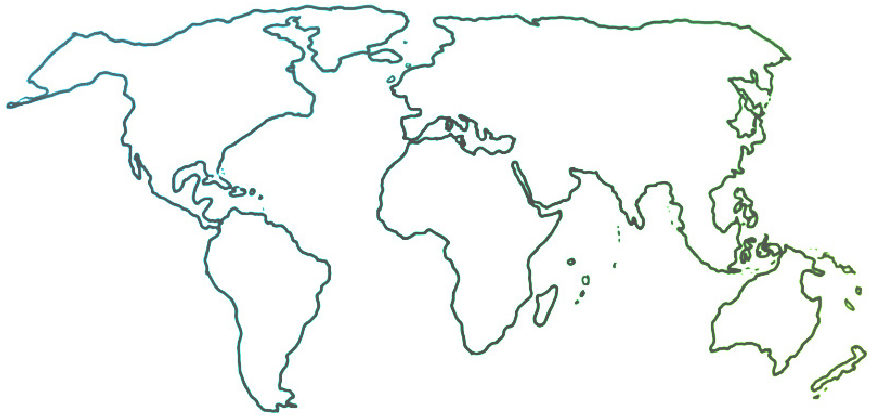 The Ensemble seeks to connect and inform all people who are committed to ensemble music education for youth empowerment and social change.
Celebrating the Potential of Our Vulnerable Communities at M-LISADA
07-07-2021
Music attracts and connects otherwise unreachable hearts. And for children from the streets, it has the ability to soothe souls, provide comfort, and offer hope for the future. At M-LISADA Organization (Music Life Skills And Destitution Alleviation), a Ugandan registered NGO in the heart of the Katwe slums on the outskirts of Kampala, we serve those children with music education that celebrates their possibilities. Our students learn the value of teamwork, resilience, focus, problem-solving, and communication as we prepare them for challenges at life's next level.
I founded M-LISADA in 1996, myself a son of the Katwe slums. At 12 years old, I began providing leadership and support to a group of friends from the streets. We saw music as a way to better our lives, learning to play together—just eight of us—before finding adults who supported us in acquiring our own instruments. Those early gatherings were the beginning of a 25-year journey of changing lives through music. In that time, M-LISADA has directly transformed the lives of over 2,500 vulnerable and neglected children, and has indirectly affected 30,000 more across the borders of Uganda, performing concerts at schools and community functions that have inspired others to start brass bands of their own.
Our organization operates primarily in the Katwe slums, Kalangala Island, and Kampringisa National Rehabilitation Centre in Mpigi, a juvenile detention center for children with criminal offenses. Music is our heartbeat; beyond teaching life skills, it helps those without healthy emotional outlets experience healing, comfort, and unity. Hence our slogan: Music to the Rescue.
At M-LISADA, we cover as many arts disciplines as possible: brass and jazz bands, a cultural dance group, Afri-brass, and acrobatics and contortion. We have also created the M-LISADA Dance of Hope touring program. Our Brass Band has performed all over Uganda for many audiences, from the British High Commissioner's Residence to the U.S. Embassy to His Excellency the President of the Republic of Uganda. As an organization, we run partnerships with organizations like Brass for Africa (BfA), where 32 of our alumni are currently employed as teachers for over 30 outreach programs. Many of our alumni have also started bands of their own, creating workforce opportunities for our senior players. In 2019, four of our alumni were absorbed into the British Army Corps of Music. They are the first members from Uganda to be accepted into the British Army Corps—an exciting achievement for us.
M-LISADA Dance of Hope is a program that aims to raise money to further our students' education, grown out of a desire to share the beauty of Ugandan cultural dances all over the world. It provides vulnerable children with opportunities to travel and experience the Ugandan diaspora through art and community stories. The program also includes workshops and dance performances at schools and art festivals. These experiences empower students to challenge stereotypes around gender, culture, and race. In 2018, Dance of Hope had its first U.S. tour, performing at 45 schools in 15 states for 37,000 children in all.
Our kids come from challenging environments, and we appreciate that each child has their own complex needs. Many children spend much of their young lives loitering around the Katwe streets, where they learn habits that make it difficult for them to adjust to schooling. To help those young people, we started the Bridge Education Program (BEP), a one-year program where vulnerable children learn the skills and behaviors they will need in school environments. The BEP helps them prepare for the behavioral demands they will face, setting them up for success. After students complete the BEP, we work to help them enroll in school, finding sponsorships when necessary.
In addition to the BEP, we offer a psychosocial support and life skills program for students who are processing and recovering from past trauma, guiding them through a new environment that adapts to them. This program teaches them to embrace new opportunities and tasks in order to grow, both spiritually and skills-wise. Most important are the skills of living and knowing oneself, of knowing and living with others, and of making effective decisions and enhancing oneself. These programs primarily impact our participants from the Kampringisa Juvenile Detention Centre, but they also serve children in the isolated islands of Kalangala district, the slums of Katwe, and our Passion Primary School.
Located 20 miles from Kampala in Bomba, the Passion Primary School is a new model of education designed specifically for special needs children, created after some reflection on our core values. It is a boarding school that supports children with disabilities; in addition to Uganda's educational curriculum, students are taken through psychosocial and life-skill support programs as well as brass band and cultural dance lessons. Learning in the open air of nature, children are taken through a hands-on education experience, including extra-curricular activities, such as farming, that strengthen their ability to face life's challenges. After seeing the empowerment students feel, we hope to see more of this education model for children everywhere.
Wherever we are working, our focus is on the young people who have not received the attention, opportunity, and care they deserve. And after 25 years of working with vulnerable children, I have come to observe that every child is special and gifted with unique potential; every child deserves. We can't help everyone, but by sharing with and inspiring others in the community, we provide a model for others to take up the work with us. When that happens, we change children's lives—in our communities, and across Africa.