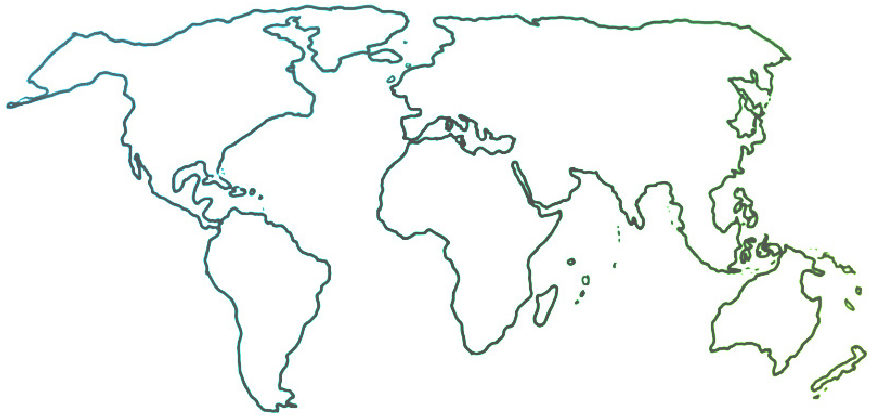 The Ensemble seeks to connect and inform all people who are committed to ensemble music education for youth empowerment and social change.
Bridging Divides at the Johannesburg Youth Orchestra Company
05-05-2021
If you stroll through the University of Johannesburg's campus on a Tuesday night, you will hear strains of music floating over the evening air, from Mascagni to Dvorak, from Fauré to Mozart.
Those sounds are the work of the Johannesburg Youth Orchestra, the senior ensemble of the Johannesburg Youth Orchestra Company (JYOC), whose members range from primary school children to students in their 20s. The young musicians come from all over the city and province, from all races, classes, and income groups in a country with the greatest wealth gap in the world.
But once they take their seats, it is all about how well they play, and little else—despite the COVID-19 pandemic raging outside.
Pre-pandemic, the organization had established itself as a leader in instrumental and orchestral training, a position they are determined to hold on to.
"The JYOC's vision is to contribute to the human and social development that lies at the heart of South Africa's transformation. By giving young people opportunities to learn, create, and participate in music-making, the JYOC builds people's internal capacity to reach their full potential. We tried to continue with our core values throughout the pandemic," says JYOC Chief Executive Etienne Mecloen.
The JYOC was formed in 1976. After the demise of Apartheid, Mecloen explains, it was registered as a non-profit company in 1998 in response to the government's closure of state-sponsored music centers at schools across the city, .
The goal, he says, was to provide quality music training to Black children and create a musical culture that represents our South African heritage.
"The JYOC has now grown from one to eight different ensembles, orchestras, and music groups, providing a musical home for over 300 children representing over 30 schools, education institutions, and community music groups," says Mecloen. "But due to the pandemic, these numbers have dropped by more than half. Currently we only have 100 students participating in all activities."
There have been enormous challenges. "Funding has been our biggest challenge for the last four years," says Mecloen, adding that the JYOC's management team needs to raise 3 million ZAR per year. Non-profit companies have experienced a massive decline in donor funding due to the pandemic.
"Our organization is always in need of financial support as we strive to make music education accessible to all, regardless of their financial circumstances," says Mecloen.
Nqobile Mhlungu, 22, who plays first flute in the Johannesburg Youth Orchestra, is a veteran of the company and its feeder organization, the Eyethu Music Project. The Eyethu Project, which used to be based 14 kilometers away in Soweto (South Africa's largest township), is where Mhlungu learned to play. Today, the Soweto-born student is working toward a degree in music.
"I am learning a lot in this orchestra and trying to build my experience," she says. "It's my place for socializing and meeting different people. I have made a lot of friends."
For Mhlungu, what makes this orchestra special is its repertoire. In addition to playing works of the Western masters, orchestra members get to play music closer to home. "We remain authentic. Even though we play European music, we play South African music too," she says.
From across the city's many divides comes first violinist Jessica Elston, 27, a medical student who has played in the Johannesburg Youth Orchestra for the past 14 years. "I have learnt the most about different cultures in this place. There is a lot of diversity, which has helped me in my career," she says. "I attended a private school, and it is wonderful to see the access people from townships and other areas have had to music.
"Also, this orchestra reminds us that there are many things that youth can achieve, which society doesn't recognize half the time."
Elston, who is in her final year of medical school, has been working hard on the front lines of the COVID-19 pandemic. Maintaining her position in the orchestra has been important to her own well-being.
"It is an escape for me amid all this work and studying, and it relaxes me," she says. "It has been a big part of my life, and everyone here is like family to me."
This social cohesion—the meeting of the musicians across race, class, and geographical lines—is the organization's primary focus, and the truest manifestation of its philosophy and mission. For this reason, says JYO conductor Eddie Clayton, "The Johannesburg Youth Orchestra is very special."
"It is great to see how the organization has grown its mandate of making music making accessible to all," says Mecloen.
Next to Elston in the second violin section sits Mbali Phato, 16. "This orchestra exposes me to people I would not have met otherwise, and I get to interact with peers of the same age. It's a social thing, and it also helps with my violin skills," she says.
Among the JYOC's successes, Mecloen says, are the achievements of its alumni. "The JYOC has produced many professional musicians who have been either appointed to our military bands across the country or accepted into professional orchestras such as the Johannesburg Philharmonic, Cape Town Philharmonic, and Kwazulu-Natal Philharmonic orchestras," he says.
Like many youth orchestras across the world, the JYO needs money and support. But it's not just money—it's recognition. Once, during a meeting with the City of Johannesburg, city representatives shared that they had never heard of the JYOC. A world-class young orchestra on their doorstep, swept under the rug. Going forward, the JYOC seeks to increase its exposure in order to increase access to local funds. The talent is incredible; now, they must share that talent with as many people as possible, empowering a generation of young people to make change in their own lives.