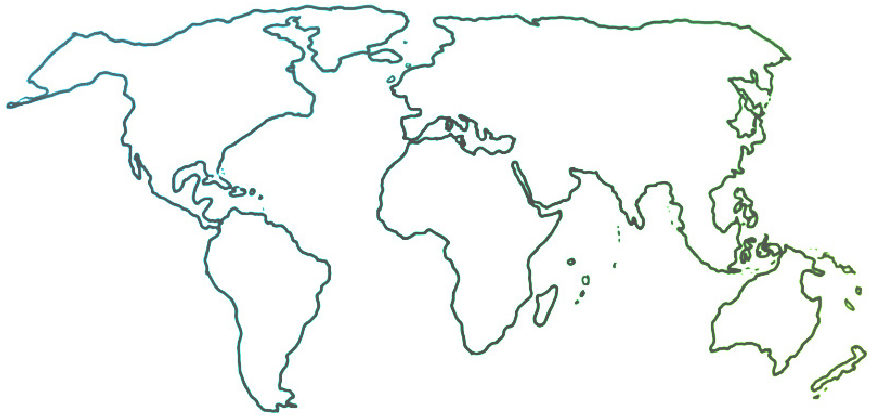 The Ensemble seeks to connect and inform all people who are committed to ensemble music education for youth empowerment and social change.
A Tale of Two Cities: Istanbul and Leipzig
05-05-2021
It may not seem geographically possible, but there is an invisible bridge between Istanbul (Turkey) and Leipzig (Germany): the bridge that connects the children of Barış İçin Müzik (Music for Peace) and the children of Kinderchor der Oper Leipzig (Children's Choir of Opera Leipzig). Their friendship dates back to 2014, when Opera Leipzig, with the support of Turkey's ENKA Foundation, came to Istanbul and visited the youth orchestra program Barış İçin Müzik. This visit led to two joint camp experiences, one in Leipzig (2016) and one in Istanbul (2020), with the total participation of over 150 children. The message from the children that emerged from these visits was strong and clear:  Peace.
The first camp occurred when the students of Istanbul revisited Leipzig in 2016, this time for a whole week. More than 100 children shared the experience of crowded rehearsals, new friendships, lots of music, dance, and laughing—and, sometimes, crying (when news broke of a terrorist attack killing three people on Istanbul's most crowded street). The choir children's families opened their homes to their friends from Istanbul, which in and of itself made the camp a uniquely valuable experience.
The weeklong camp culminated in the children's first performance together, a joint presentation of "Home. Far Far Away" at the mesmerizing venue of Opera Leipzig.  Created in the context of the 2015 refugee crisis in Europe, this was a theatrical piece combining the orchestra and choir, written and directed by  music theatre pedagogue Anett Krause. "We were exploring questions of where people can feel at home and what conditions are necessary for people to arrive in a place quickly," says Sophie Bauer, the Director of Kinderchor.
"The main focus of the project was the connection of cultures on a musical and playful level," she adds. "The Leipzig children had great fun working out the Turkish folk song and performing it with the orchestra." The children of the two cities shared their cultures day and night, and that was reflected in their performance, which was heartily applauded for many minutes.
In the beginning of 2020, just before the pandemic, it was Leipzig's turn to visit Istanbul. Again, the youth orchestra and choir of Barış İçin Müzik and the children's choir of Opera Leipzig participated in a weeklong camp that culminated in a multidisciplinary production. This production, called "DSMN!" in a tribute to the Queen song "Don't Stop Me Now," imagined the world in 2040 and asked whether it is possible to unite all people and live as one country.
Bauer describes how this piece came into being: in 2019, a group of faculty members from Leipzig traveled to Istanbul to work with their Turkish counterparts on exploring what themes were most important to their students. "We decided on three thematic complexes: the unifying power of music, the environment, and necessary skills for the next generation."
Back in Leipzig, the teachers conceived and developed the piece with a creative team of ten young people from the children's choir, who also became the main characters in the piece. Other choir members designed and made the costumes, wrote music, and created a promotional video and logo. "All of this this content-related collaboration in the development of the piece was really the main focus of the initiative," Bauer says.
During the week of the Leipzig students' stay in Istanbul, all the students worked together to create the production, which, like the earlier one, moved musically between folk songs, English-language choral music, and choral pieces with fantasy language. This piece was even more multidisciplinary; it was such a mash-up of music, dance, dialogues, colors, and boxes that it actually looked like a performance from the future!
There were two culminating performances, for full houses, in ENKA's "Sanat" cultural venue. "All in all," says Bauer, "I was incredibly impressed by how the children and young people came into contact with each other, even across language barriers, and were able to directly experience the unifying power of music and dance."
The students of Opera Leipzig's Kinderchor and Istanbul's Barış İçin Müzik have discovered a deep truth: when young people from different cultures come together in music, language loses its privilege. Music provides the path to communication, and an energy beyond words fills the rehearsal room and spreads out to everyone involved.  When the gathering ends, friendships go on, new ideas for coming together follow, and the importance of creating platforms for children to experience arts together becomes ever clearer.
After the Istanbul performances, it was immediately decided that the students must get together in Leipzig as soon as possible. Alas, this has not been able to happen yet. But friendships continue, with video collaborations between the children and young people of the two institutions. They make the bridge between Istanbul and Leipzig stronger and more colorful every day. And as soon as they can, they will cross the bridge and be together again.
Let's watch Dona Nobis Pacem (Grant Us Peace), a digital performance from Barış İçin Müzik & Kinderchor der Oper Leipzig on YouTube.