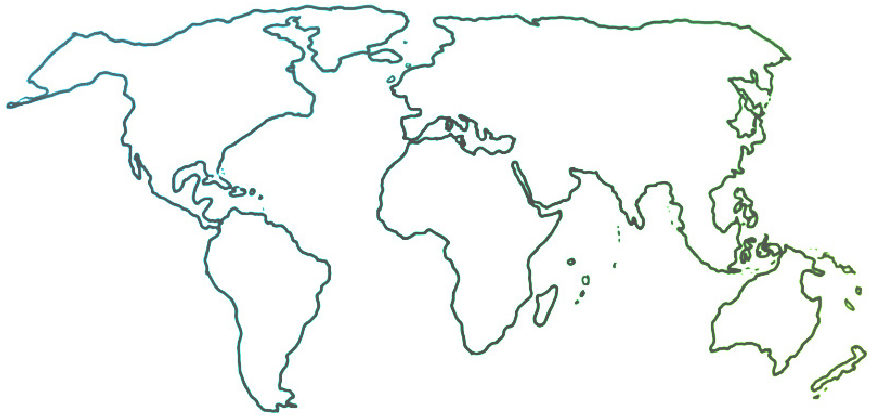 The Ensemble seeks to connect and inform all people who are committed to ensemble music education for youth empowerment and social change.
Around the Sistema World with Hannah, Part Five: Sangeet4All
09-02-2018
Weeks seven and eight of my international adventure were spent in New Delhi visiting the Shubhendra and Saskia Rao Foundation. This husband-wife duo of internationally renowned musicians created the program Sangeet4All, a music education curriculum with the mission to empower and uplift people through the rich culture of Indian classical music. Serving dozens of schools and families in and around Delhi, the program provides materials grounded in this genre with a global outlook.
Rooted in several philosophies and methodologies, including El Sistema, Sangeet4All believes that music and access to music is every child's birthright. Through the creation of curriculum literature, classroom and student resources, and instruments, Sangeet4All has now touched the lives of thousands of children since it began. The foundation's programs can be found in traditional school music classrooms, outreach programs in Delhi's poorest areas, and even weekend activities for children and parents.
Sangeet4All's curriculum, focused on Indian classical music, is rather different from the traditional Western classical approach of many El Sistema-inspired programs. For example, rather than picking up violins and cellos, students play percussion kits and bamboo flutes. Additionally, much of the repertoire incorporated in the curriculum was composed specially for Sangeet4All. These songs, written in a combination of English and Hindi, teach students about the traditional instrument classifications, different greetings around India, and more.
However, there are still similarities to the Western methodology of teaching classical music. For instance, from the very beginning of the curriculum, in pre-kindergarten classes, students are learning Sargam—something similar to solfège in Western classical music.
During my visit, I had the opportunity to visit thirteen classes in four different schools around Delhi. I spent the bulk of my time with Shekar Ganesan, a senior facilitator of Sangeet4All. During a typical week, Shekar visits Sangeet4All classes in five to six schools to provide pedagogical guidance to the music teachers.
As I accompanied these class visits, I was able to see the palpable effects that Sangeet4All has on the lives of students, both inside and outside of the music classroom. Additionally, I witnessed the ways in which Sangeet4All's curriculum—consisting of repertoire and theory rooted in Indian classical music—lends itself to child development musically and socially, as did other programs I've visited this summer.
I'm now over two months into my El Sistema circumnavigation, and I'm currently visiting Ang Misyon in the Philippines. I was welcomed into the organization with open arms and have already begun learning so much. Be sure to stay tuned for my feature on Ang Misyon! 
Date Published: 1 September 2018
---
A recorrer el mundo de El Sistema con Hannah, Parte 5: Sangeet4All
Pasé las semanas siete y ocho de mi aventura internacional en Nueva Delhi visitando la Fundación Shubhendra y Saskia Rao. Ese dúo de esposo-esposa, dos músicos internacionalmente renombrados, creó el programa Sangeet4All, un currículo de educación musical con la misión de empoderar y animar a la gente a través de la cultura rica de la música clásica india. Atendiendo a docenas de escuelas y familias en la ciudad de Delhi y sus alrededores, el programa provee materiales basados en ese género con una mirada global.
Con las raíces en varias filosofías y metodologías, incluyendo El Sistema, Sangeet4All cree que la música y el acceso a la música es el derecho de nacimiento de cada niño. Con la creación de literatura curricular, los recursos para salones y estudiantes, y los instrumentos, Sangeet4All ya ha tocado las vidas de miles de niños desde que empezó. Los programas de la Fundación se pueden encontrar en salones de música tradicionales en los colegios, en programas comunitarios en las zonas más pobres de Delhi, y también en actividades familiares durante los fines de semana.
El currículo de Sangeet4All, enfocado en la música clásica india, es bastante diferente de la estrategia tradicional occidental de muchos programas de El Sistema. Por ejemplo, en vez de agarrar un violín o un chelo, los estudiantes tocan conjuntos de percusión y flautas de bambú. Además, mucho del repertorio incorporado en el currículo se compuso especialmente para Sangeet4All. Esas canciones, escritas en una mezcla de inglés e hindi, enseñan a los estudiantes sobre las clasificaciones tradicionales de instrumentos, los saludos diferentes en diversas partes de India, y más.
Sin embargo, hay todavía similitudes con la metodología occidental de enseñar la música clásica. Por ejemplo, desde el principio del currículo, en las clases preescolares, los estudiantes aprenden Sargam—algo similar al solfeo en la música clásica occidental.
Durante mi visita, tuve la oportunidad de visitar trece clases en cuatro escuelas diferentes por Delhi. Pasé la mayoría de mi tiempo con Shekar Ganesan, un facilitador de gran trayectoria de Sangeet4All. Durante una semana típica Shekar visita las clases de Sangeet4All en cinco o seis escuelas para dar un apoyo pedagógico a los profesores de música.
Mientras yo le acompañaba en estas visitas a las clases, pude ver los efectos palpables que tiene Sangeet4All en las vidas de sus estudiantes, dentro y fuera del salón de música. Además, presencié las maneras en que el currículo de Sangeet4All—consistiendo en repertorio y teoría con base en la música clásica india—se presta para el desarrollo infantil musical y social, así como los otros programas que visité este verano.
Por: Hannah Whitehouse, Northwestern University
Fecha: 1 September 2018