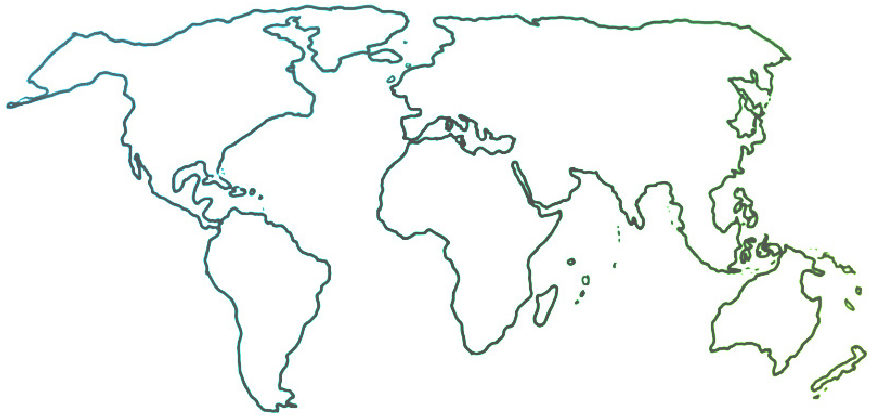 The Ensemble seeks to connect and inform all people who are committed to ensemble music education for youth empowerment and social change.
FEATURE: Sistema Europe Youth Orchestra Expands Its Vision and Process
09-02-2018
"You are the future of Europe."
This hopeful sentiment, spoken by conductor Samuel Matus to an intermediate-level orchestra during rehearsal, sums up the essence of the Sistema Europe Youth Orchestra Festival (SEYO '18), which took place for ten joyful, action-packed days last month in England.
Maestro José Antonio Abreu once said that the orchestra is the only form of association whose sole purpose is agreement—and the young musicians of SEYO reached across many different languages and highly diverse cultures to create moving, expressive agreements within the wordless beauty of harmony, melody and rhythm.  These young people were indeed a model of hope for the future, not only of Europe but also of a world struggling with ethnic and cultural enmity.
SEYO '18 was the fifth summer festival created by Sistema Europe.  Like its predecessors, it was characterized by immense ambition: 191 music students, some as young as nine, came from programs in 17 countries to play and work together with the guidance of many teachers and conductors from across the world.
This year's festival, hosted by Sistema England, took place primarily at the Birmingham Conservatoire.  The young musicians were organized by skill level into three orchestras, and pursued a rigorous daily schedule of sectional and tutti rehearsals, learning 15 challenging orchestral works in preparation for two high-profile concerts.  As is usual at Sistema gatherings, students rotated through the first chair positions in all sections, and there was constant peer learning and mentoring among all the students.
And—SEYO '18 was distinctive in that it included a big experiment.  The inquiry was: What is the best way, the best Sistema way, to have the rich social learning of the week be matched by equivalent musical success?  Would it be best to focus single-mindedly on rehearsing the pieces, with few distractions, or to weave a more complex fabric of experiences throughout the process?  Does a mix of various kinds of musical and social exploration enhance or detract from the final musical result?
Under the visionary leadership of Fiona Cunningham (director of Sistema England), SEYO '18 made the latter choice, to include diverse kinds of musical experience beyond rehearsals—a choice consonant with the festival's emphasis on youth voice and youth leadership. Youth voice and imagination were explored daily in "Creativity Workshops" that offered various kinds of group improvisation and investigative musical opportunities for advanced players, mentors, and teachers.  The spirit of this creativity thread permeated the entire festival; there was more improvisation during break times than there has been in previous SEYOs.
Further, the members of each country's delegation created and developed their own "pop-up" performances reflecting distinctive elements of their culture, such as folk songs, children's songs, and dances.
In addition, youth leadership was built into the structure of SEYO '18 from the very outset, with students from each country designating one or more "Young Leaders."  These youth leaders used social media to generate a powerful sense of connection prior to the event, took on leadership responsibilities throughout the festival, and produced nightly theme parties by and for students.  One student even conducted a piece in performance by the faculty orchestra.
What was the result of SEYO's experiment?  All involved seemed to agree that the musical and social results were at least as good as they have been in previous SEYOs.
Their musical accomplishments were blazingly evident at the two culminating concerts, on August 26th at the Southbank Centre in London and on August 27th back in Birmingham, with the addition of world-famous violinist Nicola Benedetti. The concerts were conducted by guest conductors Sascha Goetzel and Jessica Cottis and by Sistema conductors Samuel Matus, Etienne Abelin, Juan Maggiorani, and Jesús Uzcátegui.
The repertoire included pieces by Handel, Holst, Piazzolla, Elgar, and Copland; Florence Price, the first African-American woman recognized as a symphonic composer; Errollyn Wallen, a contemporary composer from Belize; Arturo Márquez, composer of the global Sistema favorite "Danzón Number 2," and two pieces by Leonard Bernstein, as part of a global celebration of the composer's centennial year.
And before the London concert, the full celebratory exuberance of the students was in evidence when all their pop-up performances were presented as a "takeover" of the Southbank Centre, with the highlight being a SEYO flash mob performance that had the entire Southbank rocking.  On Sunday night, when the orchestras arrived back at their Birmingham dorm at midnight after their first performance in London, they jammed together late into the night.
All in all, SEYO '18 seems to affirm our growing conviction that El Sistema-inspired work is a complex endeavor, most successful when it includes 1) a carefully embracing social environment; 2) vigorous, highly demanding ensemble rehearsal work; 3) more angles of musical investigation and play; and 4) a strong component of youth voice and choice.
Finally, it was striking to see the strength of the Latin American presence at SEYO '18.  This makes sense, of course, given El Sistema's Venezuelan origins.  Five of the ten musicians in leadership positions were Latin Americans; Latin pieces commanded a prominent part of the repertoire; and the orchestras were conducted with a priority on passion and boldness that is characteristic of Venezuela's El Sistema—bigger, braver sounds came forth each day.  Ron Davis Alvarez, the Venezuelan conductor and current artistic director of El Sistema Sweden, expressed this succinctly. "For decades," he said, "Europe and the U.S. were very generous with El Sistema, sending us your best teachers and many kinds of help. So now it is time for us to return the favor, to give back to the world some of what we have learned."
Authors: Tricia Tunstall and Eric Booth, Editor and Publisher of The World Ensemble
Photos: Ivan Gonzalez
Date Published: 1 September 2018
---
La Orquesta Juvenil de Sistema Europa expande su visión y su proceso
"Eres el futuro de Europa."
Este sentimiento de esperanza, dicho por el director Samuel Matus a una orquesta de nivel intermedio durante un ensayo, resume la esencia del Festival de la Orquesta Juvenil de Sistema Europa (SEYO '18), que tuvo lugar en Inglaterra en agosto, durante diez días llenos de alegría y acción.
El maestro José Antonio Abreu dijo alguna vez que la orquesta es el único modelo de asociación cuyo propósito exclusivo es estar de acuerdo—y los jóvenes músicos de SEYO se conectaron a través de muchos idiomas diferentes y culturas altamente diversas para crear acuerdos conmovedores y expresivos dentro de la belleza sin palabras de armonía, melodía, y ritmo. Esos jóvenes eran de verdad un modelo de esperanza para el futuro, no sólo de Europa sino de un mundo enfrentándose con la enemistad étnica y cultural.
SEYO '18 fue la 5a edición del festival de verano creado por Sistema Europa. Al igual que sus predecesores, se caracterizó por una ambición inmensa: 191 estudiantes de música, de los cuales los más jóvenes tenían 9 años, llegaron de 17 países para tocar y trabajar juntos, guiados por profesores y directores de todas partes del mundo.
El festival de este año, albergado por Sistema Inglaterra, tuvo lugar principalmente en el Conservatorio de Birmingham. Los jóvenes músicos fueron organizados por nivel de habilidades en tres orquestas, y se dedicaron a un horario diario riguroso de ensayos de fila y de orquesta completa, aprendiendo 15 obras orquestales difíciles en preparación para dos conciertos de alto perfil. Como siempre pasa durante las reuniones de El Sistema, los estudiantes se rotaban los turnos de tocar en el primer atril, y todos los compañeros enseñaban y aprendían constantemente entre ellos.
Y—SEYO '18 fue distintivo en el sentido que incluyó un gran experimento. La investigación fue: ¿Cuál es la mejor forma, para El Sistema, de tener un rico aprendizaje social a la par de un éxito musical equivalente? ¿Sería mejor enfocarse en ensayar las piezas solamente, con pocas distracciones, o tejer una tela más compleja de experiencias a lo largo del proceso? ¿Una mezcla de varios tipos de exploración musical y social realza o resta valor del resultado musical final?
Bajo la dirección visionaria de Fiona Cunningham (directora de Sistema Inglaterra), SEYO '18 escogió la segunda opción, de incluir diversos tipos de experiencia musical más allá de los ensayos—una decisión coherente con el énfasis del festival en la voz de los jóvenes y el liderazgo juvenil. Se exploraba la voz y la imaginación diariamente en "Talleres de Creatividad," los cuales ofrecieron varios tipos de improvisación grupal y oportunidades musicales investigativas para estudiantes avanzados, mentores, y profesores. El espíritu de este hilo de creatividad permeó todo el festival; hubo más improvisación durante los descansos que en los SEYOs anteriores.
Los miembros de la delegación de cada país también crearon y desarrollaron sus propios conciertos "pop-up," presentaciones informales que reflejaron elementos distintos de su cultura, como canciones folclóricas, canciones infantiles, y danzas.
Además, se incluyó el liderazgo juvenil en la estructura de SEYO '18 desde el principio, con estudiantes de cada país escogiendo uno o más "Jóvenes Líderes." Estos líderes juveniles utilizaron las redes sociales para generar un sentido poderoso de conexión antes del evento, tomaron responsabilidades de liderazgo durante el festival, y organizaron fiestas temáticas todas las noches para los estudiantes. Un estudiante incluso dirigió una obra en un concierto de la orquesta de profesores.
¿Cuál fue el resultado del experimento de SEYO? Todos los que estaban involucrados parecían estar de acuerdo que los resultados musicales y sociales estaban por lo menos al mismo nivel que en los SEYOs anteriores.
Sus logros musicales fueron excesivamente evidentes en los dos conciertos de culminación, el 26 de agosto en el Southbank Centre en Londres, y el 27 de agosto de nuevo en Birmingham, con la adición de la violinista globalmente renombrada, Nicola Benedetti. Los conciertos fueron dirigidos por directores invitados Sascha Goetzel y Jessica Cottis, y por directores de El Sistema: Samuel Matus, Etienne Abelin, Juan Maggiorani, y Jesús Uzcátegui.
El repertorio incluyó obras de Handel, Holst, Piazzolla, Elgar, y Copland; Florence Price, la primera mujer afroamericana reconocida como compositora sinfónica; Errollyn Wallen, una compositora contemporánea de Belice; Arturo Márquez, compositor de la obra preferida de El Sistema en todo el mundo, "Danzón No. 2"; y dos obras de Leonard Bernstein, como parte de la celebración global de su centenario de nacimiento.
Y antes del concierto de Londres, la plena euforia de celebración de los estudiantes fue evidente cuando se presentaron todos sus conciertos "pop-up" como una "toma de liderazgo" en el Southbank Centre; destacó un SEYO flash mob que puso a bailar a todo el Southbank. El domingo en la noche, cuando las orquestas llegaron de nuevo a su dormitorio de Birmingham a medianoche después de su primer concierto en Londres, tocaron juntos hasta muy entrada la noche.
A fin de cuentas, SEYO '18 parece confirmar nuestra convicción creciente de que el trabajo inspirado por El Sistema es un empeño complejo, y tiene mayor éxito cuando incluye 1) un ambiente social cuidadoso y abrazador; 2) ensayos de ensamble vigorosos y altamente exigentes; 3) más ángulos de investigación musical y juego; y 4) un componente fuerte de voz juvenil y elección libre.
Finalmente, fue llamativo ver la fuerza de la presencia latinoamericana en SEYO '18. Tiene sentido, por supuesto, dados los orígenes venezolanos de El Sistema. Cinco de los diez músicos en posiciones de liderazgo eran latinoamericanos; obras latinas tuvieron una parte prominente en el repertorio; y las orquestas fueron dirigidas priorizando la pasión y la audacia, características de El Sistema en Venezuela—sonidos más grandes y más valientes surgían cada día. Ron Davis Álvarez, el director venezolano y director artístico actual de El Sistema Suecia, lo expresó concisamente. "Por décadas," dijo, "Europa y los Estados Unidos fueron muy generosos con El Sistema, enviándonos sus mejores profesores y muchas formas de ayuda. Entonces ya es hora de retribuir el favor, para devolver al mundo algo de lo que hemos aprendido."
Escrito por: Tricia Tunstall y Eric Booth, Editores de The World Ensemble
Fotos: Ivan Gonzalez