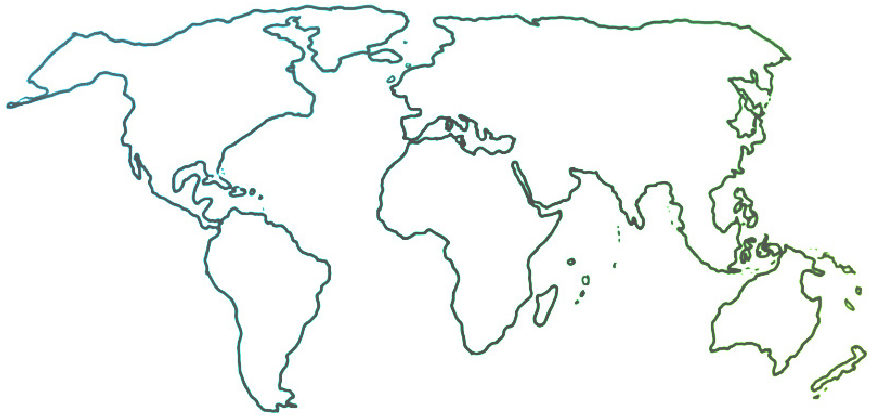 The Ensemble seeks to connect and inform all people who are committed to ensemble music education for youth empowerment and social change.
The Ambassadors' Exchange: April 2022 Updates
04-06-2022
The 2022 Ambassadors are excited to bring you news from several different pockets of the world! This month, we share updates about recent performances and some especially thoughtful reflections on the meaning of music in our lives. We hope that you take the time to read our articles.
Music Prevails by Vadim Fong (New Zealand)
Ancient Words by Kalanzi Ronald and Nakacwa Mary (Uganda)
A Collective Celebration of Music and Happiness by Tamara Castillo (U.S.)
ESLV's March Madness Update! by Brianna Herrera (U.S.)
Let that Saxophone Sing! by Helen Faucher (Canada)
Redemption by Gracie Lewis (Canada)
---
Music Prevails
Vadim Fong (New Zealand)
This month was meant to be a big one for us down at Sistema Whangarei, New Zealand. We were ambitiously rehearsing and planning for an extravagant concert, as well as numerous musical competitions. At the start of the month, our "Tui" orchestra (our top string orchestra) was in the middle of rehearsing two new pieces, "Peer Gynt Suite No. 1" by Grieg and "Nutcracker Suite" by Tchaikovsky, both arranged for string orchestra. The orchestra was also looking back at some old classics like "Haydn Rocks" and "Bonaparte Retreat."
Meanwhile, our Concert Band and various chamber groups have been quite busy as well. Although the Concert Band has only been around for a month or two, they have managed to develop a wide repertoire, from classical masterpieces like "Finlandia" to songbook staples such as "American Patrol." While this was happening, the chamber groups were in full swing. (Earlier, there was a workshop where we could make our chamber music groups.) There were three standout groups: a percussion group, a string sextet (both groups played pieces that they collaborated on together), and a piano trio who played John Cage's most famous work, 4'33".
All was going well until New Zealand was hit with a surge of Covid cases. It got to the point that a family member of one of our junior students tested positive. That meant that everyone who came to Sistema Whangarei on that Wednesday after school was considered a "close contact," including all the tutors. This meant that Sistema Whangarei had to shut its doors until all teachers' tests came back negative.
Luckily, no one tested positive for Covid, but it was a wake-up call for a lot of us. It forced us to take this Covid business a bit more seriously. We devised a plan to separate the groups so that if someone in one group has the virus, not everyone has to isolate. It isn't ideal, but as long as we can practice our art, our passion, and our love in life, I think it's going to be all good.
---
Ancient Words
Kalanzi Ronald and Nakacwa Mary (Uganda)
The song we are playing in the video talks about "The Holy Word" in the Bible, which has been handed down from one generation to another right from the beginning of time. This is seen from the Old Testament to the New Testament.
The New Testament has words spoken by Christ that have been handed down since 38 A.D. It talks about hope, faith, and truth in Christ in this world, and most importantly, the transformational power of these words in our lives as believers.
The assembly of instruments in the video is a fusion of Western and Ugandan African traditional musical instruments. In the Western category, we have an assembly of saxophone, flute, and clarinet. In the Ugandan traditional assembly, we have shakers, African drums (engoma), bow harp (adungu), xylophone (African pino), and the tube fiddle (endingidi).
In the song's background, we accompany the harmonies with African shakers and African drums, as well as small drums that we used as percussion.
---
A Collective Celebration of Music and Happiness
Tamara Castillo (U.S.)
Recently, Sistema Utah hosted members of The Collective Conservatory and announced the guest artist for our final concert. During the week of February 14-18, 2022, our advanced students spent all three hours of our program composing two magnificent pieces. The main purpose of this experience was to give students the opportunity to express themselves musically and gain the confidence to step outside their comfort zones. Although we had guest artists––CC's Dan Trahey, Mateen Milan, and Pete Tashjian––who initially welcomed us and got things started, by the end of the week everything was student-led.
What does "student-led" mean? It means that every single section of both pieces was created by our students. The students would break off into groups and create their own musical motifs based off the rhythm or key in which everyone was improvising. In addition to the usual orchestral instrumentation we use, we also featured singing and our very own Taiko group. For example, part of our "B Minor Boogie" features lyrics written by one of our flute players, who also led us in singing the words she wrote in our "Ten Blue Tacos" section (a group of four students named after a collection of their favorite things: tacos as a favorite food, blue as a favorite color, and ten as a favorite number). The group sang happily as they added a layer of harmony on top of their song. It was important for us to ensure every person had a voice in the piece, so each rehearsal was treated as a studio session full of experimentation, creativity, and fun. Everyone really enjoyed themselves, and we can't wait to see what our students are going to create next!
As for the guest artist I mentioned earlier? Our Spring 2022 Final Concert will feature Alex Boyé! Everyone is so excited to collaborate with him as we play his rendition of "Amazing Grace" in Swahili. More details will be announced over the next few months and can be found on our Facebook (@SistemaUtah) and Instagram (@Sistema_Utah) for those who would like to join us virtually on May 20, 2022.
---
ESLV's March Madness Update!
Brianna Herrera (U.S.)
As the spring season approaches, so does our spring concert! This year El Sistema Lehigh Valley hosted a March Madness concert on March 24, 2022. Although there were no basketballs, the show featured plenty of monsters, fairy tales, and myths. This concert had an amazing repertoire from all groups and was made even more special by the first-ever performance by our youngest group.
As I mentioned in my last update, we were introducing our youngest group, The Debuts. After only one-and-a-half months in the program, they did a phenomenal job performing songs about friendship and demonstrating control over their bows while working together in a fun exercise.
After the concert, our oldest and most advanced group, The Fellowship of The Strings, will be playing with the Kutztown University Orchestra! The orchestra has been kind enough to pick our program to raise funds and host a benefit concert on April 1. As of my writing this, the show has not taken place yet—but I am very excited to have the opportunity to play with older students and watch them perform. From the bottom of our hearts here at ESLV, we are grateful!
---
Let That Saxophone Sing!
Helen Faucher (Canada)
Yesterday, the New Brunswick Youth Orchestra held our first live concert in Moncton, my hometown, since the pandemic began. Even more exciting, this was the first concert that was completely free of masks and partition screens for woodwind and brass players. I never realized how much these factors served as musical barriers until they were gone.
At first, it was hard for me to get out of my shell—especially for one piece we played, "Mambo Potpourri" by Pérez Prado. It's an energetic and lively piece that even required various kinds of chanting and dancing by the musicians. It's sad to say the pandemic has tarnished a little bit of everyone's energy and enthusiasm; eventually, though, we all got into character and started to get into it more willingly! The saxophone section is what makes this piece come to life. During that section, we were accompanied by Chief Medical Officer of Health of New Brunswick Jennifer Russell, who played the saxophone with us. Having her with us, maskless and happily creating music, was one of the more comforting and hopeful things we've experienced in a long time.
During our first rehearsal in Moncton, our conductor, Tony Delgado, asked this question:
"There are millions of recordings online—why should they come and see us perform?" This piece felt like an answer to that question. It was truly the climax of the concert. Feeling the heightening emotional connection and electricity from a live audience is the biggest reason why live music drives humanity forward, and the greatest pick-me-up anyone could ask for!
---
Redemption
Gracie Lewis (Canada)
Over the past few years, things have been so uncertain that I found myself making sure I didn't get my hopes up for fear of being let down. Recently, most Covid-19 restrictions have been lifted in my province of Moncton, including mask mandates and gathering limits. My orchestra recently had its first "normal" concert in over two years, and you could tell by the sound of our music. Everyone seemed a bit more passionate than they had during our last few concerts. Even when we weren't rehearsing, the atmosphere felt a bit lighter, especially without the rules lingering above our heads.
One thing that made that concert so special was that we played a piece with a very special meaning to our orchestra. Nine years ago, my orchestra played "Mambo Potpourri," and it was such a huge hit that it reached 18 million views on YouTube. Last month, we decided it was time to play it again. The crowd clapped and cheered as we danced along to the piece, and I realized how much I missed playing for a large crowd.
We're keeping our fingers crossed that this is the light at the end of the tunnel, and that this energy and excitement lasts through the rest of our year and our lives.