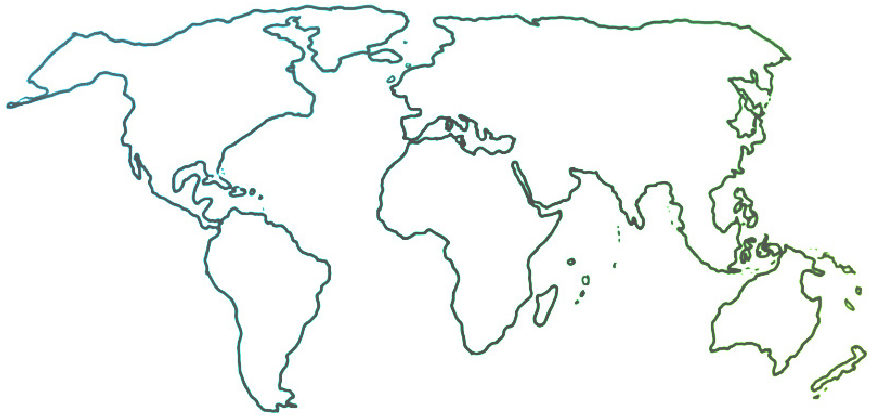 The Ensemble seeks to connect and inform all people who are committed to ensemble music education for youth empowerment and social change.
The Ambassadors' Exchange, April 2019
03-31-2019
Music Rises After Years of Oppression, by Timor Sultani (Sweden)
After decades of darkness, light is coming to Kabul. Five years ago, Zohra Orchestra became Afghanistan's first all-female orchestra, in a place where women's rights were once destroyed by the Taliban. Zohra Orchestra, made up of students from the Afghan International Institute of Music, received the Polar Music Prize in 2018 in Sweden.
The Afghan International Institute of Music (ANIM) was founded in 2008 with the goal of bringing music education to young Afghans. This is the only institute of music in Afghanistan. ANIM teaches 250 students aged 12 to 20.  At the beginning of March, Zohra Orchestra started their second trip to Europe. The first concert was in Stockholm, and the second one was in Gothenburg with the Dream Orchestra of El Sistema Sweden. The Dream Orchestra is comprised of musicians from 16 nationalities, such as Syria, Iraq, Iran, Venezuela, Palestine, Japan and Afghanistan. It was a special meeting for the musicians from all over the world who have similar histories.
Zohra and Dream Orchestras met two days before the concert to rehearse, eat, and laugh together. The young musicians had many experiences to share. One just came from his homeland, while another escaped four years ago. One took an instrument instead of a weapon to fight for what she loves, while another chose to migrate.
One Zohra musician said, "The Taliban attacked us several times to stop us, but they didn't know that it was impossible. Our friends will play if the Taliban kills us, and the music will never stop. We will fight for what we love, we can die for what we love. I don't know if I will survive to the next time Zohra takes a journey to Europe." 
Zohra and Dream Orchestras played together on 10 March in Gothenburg.
---
Abz Flexes her Talents to Lead this Manchester-based Music Group, by Matthew Jones (United Kingdom)
"Jubacana is your life, and everyone there becomes your family"– Abz (Jubacana Member)
Jubacana is a youth-led, fusion music and performance project based in Oldham, Greater Manchester, that aims to give young people aged 8-18 the opportunity to play in an exciting, lively ensemble.
Jubacana sprouted from the wishful thinking of the band's adult equivalent, Juba Do Leão (JDL). JDL wanted to start a youth band through which they could create a natural system of musical teaching across generations— staying true to the practises of the cultures from which JDL derives a lot of musical and choreographic inspiration. As Dan Jones, one of the group's founding members, put it: "In this game you can't be too precious, we want kids in Jubacana to grow up and be running this project, and if they don't, we've not done our job properly."
Jubacana's repertoire brings together musical inspirations from Brazil, Africa and South Asia, with a UK twist. With the bellowing of alfaias mixed with jazzy flute timbres—often complimented by dances choreographed by the young people themselves— it is safe to say that Jubacana are quite open to some experimentation!
The group has gone from strength to strength; from collaborative workshops with the amazing Brazilian percussion group Banda Alana and participation in the 2018 Encontro Street Band Festival Glasgow, to a recording project currently in the pipeline.
Jubacana's musical direction is completely driven by a group of incredibly talented young people, and when it comes to playing one of their core tunes, Afro Reggae— a piece which makes reference to Santana's 'Oye Como Va', and is inspired by the adult leaders' experiences working with the Rio De Janeiro-based social project AfroReggae— Abigail (or as the group call her 'Abz') takes centre stage to lead the performance.
At the age of 8, Abz wrote her application to join Jubacana, and when asked why she wanted to join she wrote this incredible line: "LOVE drums. Want to drum. Live to drum! Drum! DRUMS!" And when asked if she had any questions about the group, she wrote: "Have you got a spare drum for me?"
Now 10 years old, here's what Abz had to say about her experience with Jubacana:
"Even though I love playing different types of drums (especially the kit!), my favorite thing is leading. [Afro Reggae] is really catchy, funky and fun. I found it really hard and a bit embarrassing when I first started leading. I wanted a whistle, but Holly said no… Not yet. She wanted me to learn how to use my body language and eye contact to tell the group what I wanted. It's such a good feeling that the group has confidence in me and now I believe I can do it!!! […] I still mess up but it feels really good when I get it back."
Recently, I asked Holly Prest and Dan Jones—both founding members of JDL and Jubacana— to comment on the ways they have seen Abz grow, and what they want to achieve by continuing Jubacana:
Holly: "[Youth leadership in Jubacana] is important from my perspective because it allows the young people to explore parts of themselves that in many cases are neglected in mainstream education, like personal and transferable skills that are beyond the classroom and enhanced by an enthusiastic group around you egging you on to achieve things. [Abz] is excelling week to week as she puts herself forward, and in a few short months has begun to master elements of band leadership, playing technique, and improvisation that come from a place seemingly very natural to her. We're very excited to see where she takes it all!"
Dan: "I think when setting up a youth group as adults, a lot of people forget that it's about young people[…] if you're going to have a group focused on young people, then surely have them leading it in some way makes sense? Many of the young people have a lot going on at home, have additional needs or are going through difficult times with their mental health (often to do with school pressures), and for some the fact that they even turn up to play and dance is a huge achievement. Keeping something regular and making weekly progress is a huge deal for some, and I am so glad they keep coming back.
We encourage everyone to be themselves, and I feel the 'aura' of [a Jubacana rehearsal] is that people come into the space and can be their authentic selves. For an hour and a half, they can let go of the outside world and engage with something and express themselves, and not be afraid to express themselves in whatever way they are feeling on the day. It's a judgement-free space, and it's unique in the fact that a 10-year-old is hanging out with a 19-year-old and having a nice chat in the break.
I think [Abz] is a very unique individual and we have always said that we don't want her to lose the fire she has […] Since she walked through the door, we knew Abz had that extra something that's hard to teach."
Holly is currently in Brazil on a 6-week study trip, during which she aims to further embrace the Brazilian culture, and return with some authentic musical ideas to inspire even more variety in Jubacana's music making. Already, she has come across local youth groups who play the same instruments as those used in Jubacana, and has been reunited with the aforementioned Banda Alana for a day of working with the youths there.
Jubacana is bringing together young people from across Greater Manchester and giving them not only a place and time to express themselves, but an invaluable opportunity to connect with musicians and music cultures from across the globe. Abz's progress is just one of many examples of how groups like Jubacana are making a real impact on the lives of young people.
"Once you get used to playing, Jubacana is your life, and everyone there becomes your family." Abz, you're spot on. 
To find out more about Jubacana, visit the group's website and Facebook page.
---
The "Girls in Music" Project, by Luara Baqueiro (Brazil)
Throughout 2018, the "Girls in Music" project fostered debates and strengthened ideas on gender equity for members of NEOJIBA. As part of this project, 18 female teachers and musicians were invited to share their experiences and provide masterclasses to students. Among them were Ana Zivkovic (violinist), Ingrid Zur (violist) and Ligia Amadio (conductor).
The "Girls in the Music" also held a workshop for NEOJIBA children, adolescents, and families on these themes: violence against women, women's empowerment, and sex education in the context of women's health. The group also created an ad campaign to raise awareness about gender equality, which used audiovisual productions by students.
The project is officially aligned with the UN Global Goals. Goal Five focuses on fighting discrimination based on gender and promoting the empowerment of women and girls, so that they can implement sustainable development through participation in politics, economics, and other fields of impact.  These goals become clearer in Rosana Salgado's words, "(by) Having a woman as a teacher, girls realize all the power, and everything they can achieve," and Luisa Florez' words, "They see me as a reference to get a academic training, university education, leaving the country, working with others and feel that they are capable of doing it as women."
The program was promoted in March 2019 with #MeninasNaMusica, which contains playlists on YouTube for interviews with musicians and audiovisual productions of students (in Portuguese). This was all the result of an initiative by NEOJIBA, with sponsorship and support from Avon, the Brazilian government, and the International Association for the Study of Popular Music.
---
Sistema New Brunswick Ends its Season with a Conga, by Avery Kennedy (Canada)
From 22-24 March, the New Brunswick Youth Orchestra held its final concert of the 2018/19 season with performances in Moncton and Sackville. The Moncton concert featured the Troiselles, a trio of Acadian singers who worked with the orchestra and Les Jeunes Chanteurs de L'Acadie to perform several songs from the area. The performance also included Youth Orchestra of the Americas Global Leaders who had spent the week working with the Sistema New Brunswick program and participated in a side-by-side concert with members of Tutta Musica and the Youth Orchestra of Northern Alberta. YONA has its own Sistema program and sent ambassadors to explore Sistema NB and visit centers in Moncton, Richibucto and Saint John, finishing the week with Saturday's performance. On Sunday, the NBYO traveled to Mount Allison University, where students performed the last concert of the year, featuring the Wolastoq Fantasia, the Mozart Flute Concerto in G Major performed by Avery Kennedy, Shostakovich Symphony No. 5, and the Conga del Fuego Nuevo by Marquez. Jared Beckerton, a member of the orchestra's horn section, conducted the final movement of the Shostakovitch and the Conga.
---
Canadian Citizenship Ceremony, by Jennifer Ong (Canada)
On February 24, OrKidstra was honoured to be part of the largest Citizenship Ceremony in Canadian sports history at the Canadian Tire Centre, hosted by the Ottawa Senators, in partnership with Canadian Immigration and Citizenship, Ottawa Tourism, and the Sens Foundation. The Citizenship Ceremony occurred right before the hockey game between the Ottawa Senators and the Calgary Flames. Orchestra members were honored to be invited to play and sing the national anthem for this meaningful event. OrKidstra was proud to lead 188 new Canadians from 40 different countries in the national anthem from the ice and the benches before watching the hockey game. You can watch a video of the performance here.
---
Developing Resilience Despite Challenges, by Axelle Miel (Philippines)
Who knew that classical music, a supposedly "elitist" genre, could find a home in the underprivileged outskirts of Cebu City? Ang Misyon Cebu holds weekly sessions at the community chapel. Since it is situated in a disadvantaged neighborhood, students face many distractions and challenges while learning music, such as not having enough stands to go around. Students must be resourceful and make do with whatever is around! 
Since lessons are in a public area, there are always other kids around boisterously playing games. Lately, Ang Misyon students have been getting more disciplined to stay focused on their music while their friends play games nearby. Students are increasing classical music exposure to other members of the community, which leads them to appreciate classical music even more. 
All in all, I truly admire how the students do not give up because of the challenges, but are instead determined to continue learning despite them. It's inspiring to hear phrases such as "It's not my lesson time yet, but I want to practice!" and "This piece is so beautiful!" and see the children's initiative to find a practice area and play on their own. That is the beauty of the El Sistema. We not only learn technique, but also the values of resilience, discipline, and determination – values that apply every day, at every age, and in every part of the world.