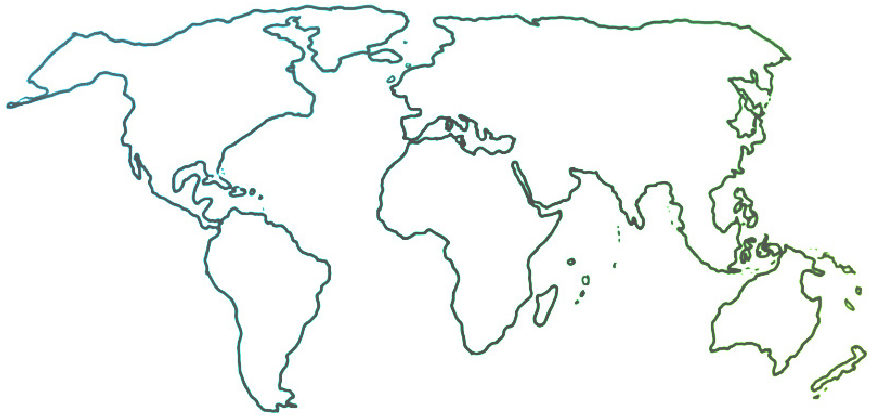 The Ensemble seeks to connect and inform all people who are committed to ensemble music education for youth empowerment and social change.
A Global Field of Teaching Artists
09-30-2018
I wish I could sit down with you over coffee.  All of you.  Every one of the readers of The WE who work so hard to build a new way for young people to find their way into expanded lives through music. We'd talk about dozens of aspects of our work, until our jaws got tired.
But we don't get together much – the worldwide community of El Sistema-inspired teaching artists doesn't often get to share in person what we know and what we are working on. There are some gatherings in our own countries, or in rare international projects, and sometimes in heroic events like Side by Side by El Sistema in Sweden, or the Sistema Europe Youth Orchestra Summer Camp, or the Take A Stand Festival in the U.S. Teaching artists who travel to these events always revel in the collegial connections; it feels almost intoxicating to erase boundaries and discover the similarities and differences in our work, standing on a common foundation of shared beliefs and passions. Oh, how much I wish there could be more such opportunities; they inspire, invigorate, and inform everyone's practice. They are so fun, and so rewarding.
On September 13-15, there was what we might call the ultimate gathering of teaching artists.  The Fourth International Teaching Artist Conference (ITAC4) included 241 delegates from 28 countries (305 delegates if you count others who presented) who spent three days amid 60 workshops, as well as speeches, projects, performances, hosted at Carnegie Hall (supported by co-hosts Lincoln Center Education and Dreamyard).  There were a number of Sistema-connected teaching artists in the mix, from the U.S., Kenya, Korea, Venezuela, and Colombia, but part of the excitement was to have teaching artists from all disciplines sharing and learning new approaches.
Previous ITACs (Oslo in 2012, Brisbane in 2014, Edinburgh in 2016) had evolved a sense of community, and ITAC4 seemed to have grown right out of those events, even though few delegates have been to all the conferences.  I don't want to overly romanticize the event, but it felt like a brief utopia.  Participants were so grateful to be there, so eager to share and learn, so generous, so energized by discovery that people floated through the looong days, and visited well into the night.
The workshops on Sistema were packed (overpacked, in fact) with teaching artists who had heard about this historically unprecedented global project we are all involved in, and they wanted to know what we have learned.  The presenters represented us well, and the hunger to know more sprang from recognition that all the teaching artists there dedicate themselves to changing lives, to redressing social inequities, and that Sistema has learned a lot that the field wants to know.
The keynote speeches and performances by New York artists presented a face of America that Sistema leaders everywhere can recognize in their own.  This was not the face of the U.S. currently presents in the news and in the actions of the host country.  It is the face of teaching artists who recognize and speak the truth, who do not settle for partisan bickering, but who find ways to "see the world as if it could be otherwise" and set about creating that better world with others, young and old.  The raw wounds that U.S. teaching artists deal with – racism, sexism, social inequities, xenophobia, violence, and more – were right out front, named and confronted.  The U.S. teaching artists shared their ways of working to address these social ills; they were clearly disheartened and weary of the stupidities and cruelties they slam into, but they shared their paths forward, the ways they guide participants into clarifying and empowering engagement with these issues.
Each of the keynote speakers offered tools from the arts as ways to change the status quo.  These speeches will be edited and shared by Carnegie Hall, and The WE will give you the links as soon as we have got them.  Each one is worth watching; they were messages to the global field.
I was asked to kick off the conference, and I chose to do two things.  I invited everyone present, as I invite everyone reading this WE, to join a new project to gather the global history of teaching artistry by posting entries on The Global History Timeline Project.  We have launched a website that requests that you post significant events, books, program launches in your home country so we can have a full view of how this workforce of artists who work in communities and schools has developed.  Please post specific events from your country that should be noted in the global development of teaching artistry.  You can visit the Timeline here.
And this is the address to post an entry (you'll need a specific date for what you are posting, and a web link to more information or documentation is recommended).  As Winston Churchill stated: "History will be kind to me.  Because I intend to write it."  Let's begin to write our global history.
The second thing I did in my welcoming remarks was offer a metaphor that describes our global field.  The science fiction writer Michael Crichton wrote, "If you don't know your history, you don't know anything.  You are a leaf that doesn't know it is part of a tree."  Our work can feel isolating.  ITAC, and the global Sistema community that The WE tries to support, remind us that we are indeed separate leaves, working closely with other leaves on our local twigs.  We rarely recognize that there are other twigs nearby, and that there is a branch that connects us to a national tree.  I proposed we are actually aspen trees.  Aspen trees cover vast areas, but they are really just different trunks emerging from one common root system.  That's us.  Seemingly separate, but connected at the roots.  We are really one enormous Sistema program, connected under the surface by common beliefs and practices, helping one another whenever we can.  In New York we found sustenance in the live exchange.  And we hope that The WE can give you a sense of being connected to those other aspen trunks and the hundreds of teacher-leaves waving in various lands.  Draw sustenance from those shared roots, even though they lie below the surface earth we tread and work so hard upon every day.
Author: Eric Booth, Founder of the International Teaching Artist Conference
Date: 29 September 2018
---
Un campo global de artistas formadores
Por Eric Booth, fundador de la Conferencia Internacional de Artistas Formadores
Quisiera sentarme contigo a tomarnos un café. Con todos ustedes. Cada uno de los lectores del WE que trabajan tan duro para construir un nuevo camino para que los jóvenes se dirijan hacia vidas expandidas a través de la música. Hablaríamos sobre docenas de aspectos de nuestro trabajo, hasta que se nos cansaran las mandíbulas.
Pero no nos juntamos mucho — la comunidad global de artistas formadores de El Sistema no tiene muchas oportunidades para compartir en persona nuestros conocimientos y nuestro trabajo. Hay algunas reuniones en nuestros propios países, o a través de proyectos internacionales escasos, y a veces en eventos heroicos como "Side by Side by El Sistema" (Lado a Lado con El Sistema) en Suecia, o el Campamento de Verano de la Orquesta Juvenil de Sistema Europa, o el Festival "Take A Stand" en los EE.UU. Los artistas formadores que viajan a esos eventos siempre disfrutan de las conexiones colegiales; es casi embriagador borrar fronteras y descubrir las similitudes y diferencias en nuestro trabajo, parados en los mismos cimientos de creencias y pasiones compartidas. Ah, cuánto quisiera que hubiera más oportunidades así; inspiran, informan, y fortalecen la práctica de todos. Son tan divertidos, tan gratificantes.
Del 13 al 15 de septiembre, hubo lo que se podría llamar la reunión definitiva de artistas formadores. La cuarta edición de la Conferencia Internacional de Artistas Formadores (ITAC4) incluyó a 241 delegados de 28 países (305 delegados si cuentas otros que presentaron) que pasaron tres días en 60 talleres, además de discursos, proyectos, y conciertos, albergados por Carnegie Hall (apoyado por los co-anfitriones Lincoln Center Education y Dreamyard). Hubo varios artistas formadores conectados con El Sistema, de los EE.UU., Kenia, Corea, Venezuela, y Colombia, pero parte de la emoción fue tener a artistas formadores de todas las disciplinas compartiendo y aprendiendo nuevas estrategias.
En las ediciones previas de ITAC (Oslo en 2012, Brisbane en 2014, Edimburgo en 2016) se había evolucionado un sentido de comunidad, e ITAC4 pareció crecer directamente desde esos eventos, aunque pocos delegados han estado en todas la ediciones de la conferencia. No quiero idealizar demasiado el evento, pero pareció una breve utopía. Los participantes estaban tan agradecidos de estar ahí, tan entusiasmados por compartir y aprender, tan generosos, tan animados por los descubrimientos, que la gente flotaba por los días laaargos, y compartían hasta tarde en la noche.
Los talleres sobre El Sistema estaban llenos (repletos, de hecho) de artistas formadores que habían escuchado sobre ese proyecto global sin precedentes históricos en el cual estamos todos involucrados, y querían saber lo que hemos aprendido. Los presentadores nos representaron bien, y el hambre de saber más surgió del reconocimiento de que todos los artistas formadores allí se dedican a cambiar vidas, a rectificar las desigualdades sociales, y que El Sistema ha aprendido mucho que el campo quiere saber.
Las conferencias principales y los conciertos de artistas neoyorquinos presentaron una cara de los Estados Unidos que los líderes de El Sistema por todo lado pueden reconocer en sus propios países. Esa no fue la cara de los EE.UU. actualmente presente en las noticias y las acciones del país. Fue la cara de artistas formadores que reconocen y hablan la verdad, que no se conforman con disputas partidistas, sino que encuentran maneras de "ver el mundo como podría ser de otra manera" y se meten a crear ese mundo mejor con otros, desde los jóvenes hasta los viejos. Las heridas abiertas con las cuales lidian los artistas formadores de los EE.UU. — el racismo, el sexismo, las desigualdades sociales, la xenofobia, la violencia, y más — estaban adelante, nombrados y enfrentados. Los artistas formadores de los EE.UU. compartieron sus maneras de trabajar para abordar esos males sociales; estaban claramente desanimados y cansados de las estupideces y las crueldades con las cuales chocan, pero compartieron sus caminos hacia adelante, y los modos en que guían participantes para que se involucren con esas cuestiones de una manera esclarecedora y empoderadora.
Cada uno de los conferencistas principales ofreció herramientas desde las artes como maneras de cambiar el statu quo. Estos discursos serán editados y compartidos por Carnegie Hall, y el WE te dará los enlaces apenas los tengamos. Vale la pena mirar cada uno; fueron mensajes al campo global.
Me invitaron a dar inicio a la conferencia, y decidí hacer dos cosas. Invité a todos presentes, como invito a todos los lectores de esta edición del WE, a sumarse a un nuevo proyecto de recolectar la historia global de los artistas formadores publicando entradas en el Proyecto de la Cronología Histórica Global. Hemos lanzado una página web que pide que ustedes publiquen eventos significativos, libros, y lanzamientos de programa en tu país natal para que podamos tener una vista completa de cómo se ha desarrollado esa mano de obra de artistas trabajando en comunidades y colegios. Por favor publica eventos específicos de tu país que deberían ser notados en el desarrollo global de los artistas formadores. Puedes visitar la Cronología aquí.
Y aquí está el enlace para publicar una entrada (necesitarás una fecha específica para la información que publicas, y se recomienda incluir un enlace a más información o documentación). Como dijo Winston Churchill: "La historia se portará bien conmigo. Porque tengo la intención de escribirla." Empecemos a escribir nuestra historia global.
La segunda cosa que hice en mis comentarios de bienvenida fue ofrecer una metáfora que describe nuestro campo global. El escritor de ciencia ficción Michael Crichton escribió: "Si no te sabes tu propia historia, no sabes nada. Eres una hoja que no sabe que hace parte de un árbol." Nuestro trabajo puede hacernos sentir aislados. ITAC, y la comunidad global de El Sistema que el WE intenta apoyar, nos recuerdan que sí somos hojas separadas, trabajando de cerca con otras hojas en ramitas locales. Pocas veces reconocemos que hay otras ramitas cerca, y que hay una rama que nos conecta a un árbol nacional. Yo propuse que de hecho somos álamos temblones. Los álamos temblones cubren territorios vastos, pero la verdad es que son sólo troncos diferentes emergiendo de un sistema común de raíces. Así somos nosotros. Parecemos separados, pero estamos conectados por las raíces. Somos sólo un programa enorme de El Sistema, conectados bajo la superficie por creencias y prácticas comunes, ayudándonos entre todos cuando podamos. En Nueva York encontramos que el intercambio en vivo nos alimentaba. Y esperamos que el WE pueda darte un sentido de estar conectado a esos otros troncos de álamos temblones y las cientas de hojas-profesores saludando desde varias tierras. Aliméntate de esas raíces compartidas, aunque yacen bajo la superficie de la tierra que pisamos y sobre la cual trabajamos tanto todos los días.