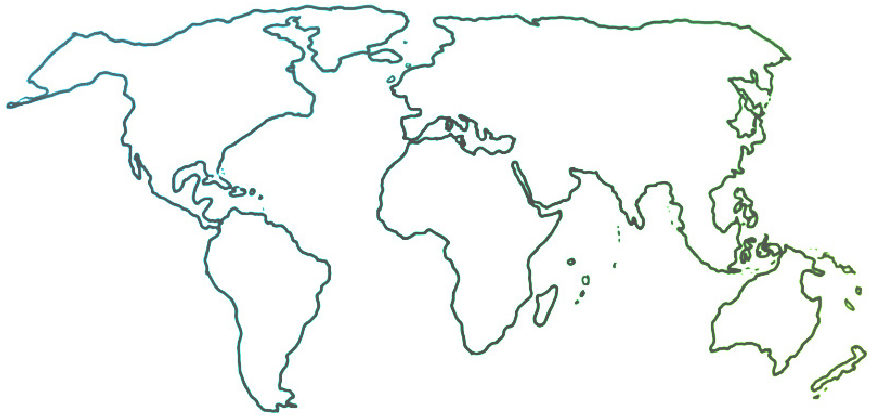 The Ensemble seeks to connect and inform all people who are committed to ensemble music education for youth empowerment and social change.
The Ambassadors' Exchange: October Updates
10-05-2022
This month, the Ambassadors check in with updates from around the world. Read on to learn about what they're playing, learning, and hoping for in the coming months.
---
Mbalu
Kalanzi Ronald and Nakacwa Mary (Uganda)
Our update is a dance called Mbalu from the district Mbale in Eastern Uganda. We used the following traditional musical instruments: shakers, engoma (African drums), adungu (bow harp), African pino (Xylophone), and endingiddi (tube fiddle).
A person of a Bagisu tribe is called Mugisu, while everything associated with the Bagisu, including their culture, tradition, values and, property, are known as Kigisu. As such, one might talk of Kigisu music, Kigisu dances, or Kigisu culture. This dance, Mbalu, is part of the Imbalu circumcision ritual. It is one such practice that aims to strengthen cultural continuity. It enhances the passing over of cultural responsibilities and ideologies from older generations to young ones.
---
A Storm of Activity
Amelie Jansen (New Zealand)
At Sistema Whangarei, we just showcased our current repertoire in our termly concert. The purpose of the concert is to show what we've done so far this term, and not necessarily perfectly polished pieces of music. Still, I think the Tui Orchestra has come a long way on one piece in particular: Bach's Brandenburg Concerto No. 3, First Movement.
During the upcoming two-week holiday, we will have a holiday program for all Sistema students. This is an opportunity to continue connecting, learning, and supporting younger players. We will also finalize a performance that a select group of us has been working on for the past few months. It is called "Time for Our Stories." The aim of the project is to develop creativity, composition, and drama skills and create a production to perform in the local music festival, the "Fringe Festival," on October 16.
One of the compositions for this project is based around a storm. I think it is my favorite. The piece starts peaceful and steady—normal life before the storm. Then, in the middle of the piece, there is more chaos and volume to depict the feeling of a strong storm. At the end, it returns to sounds similar to those in the beginning, just a quieting storm would. The piece uses piano, bass marimba, and other percussion instruments, to name just a few.
A group of Sistema students has recently been given the opportunity for some online tuition with players from the New Zealand Symphony Orchestra. I was part of this group, and it is such an amazing privilege to be coached by professional players and build connections with the national orchestra. My second lesson is later this week, and I am looking forward to receiving more wisdom and techniques from a professional violinist—it really helped me last time.
---
Kicking Off the Season at ESLV
Brianna Herrera (U.S.A.)


Although it's been a great summer break, ESLV has been working hard to start the new school year off with a bang! I couldn't be prouder of the students and staff. The Allentown Symphony hosted their yearly ball earlier this month; this year's theme was a trip back in time to the Renaissance. Some of our students from The Fellowship of the Strings got to perform with our teaching artists, greeting guests who were arriving for the ball.
---
Updates from YOLA
Juan Florez (U.S.A.)
After a successful YOLA National Festival, which included performances at the Hollywood Bowl and the Walt Disney Concert Hall, The YOLA National Institute is welcoming a new cohort of young musicians from across the country. These musicians will join the Institute in exploring various facets of learning in and around music, collaborating with world class artists, and creating an interconnected community amongst themselves. It will be an exciting year for YNI!
---
One Yellow Ukulele and One Chaotic Bumblebee
Tamara Castillo (U.S.A.)
With more than 150 students attending our Sistema Utah program this year and a renewed sense of opportunity as Covid restrictions lighten, we have been very excited to start working hard once again. We want each student to learn something new, to experience the joy of music, and to spark their curiosity about the beautiful world around us. On Thursday, September 15, Sistema Utah was able to launch Ensemble Days!  On Thursdays, students attend enrichment classes such as crocheting, dance, music composition, art, ukulele, science experimentation, and of course an orchestra class. We believe in the notion that students should have the opportunity to take a break every so often, while still remaining in a fun, educational place where they feel challenged.
In addition to our Ensemble Days, we had the amazing opportunity to watch a special guest performance by the world-renowned violinist William Hagen. Hagen performed a variety of fun pieces for our students, including Nikolai Rimsky-Korsakov's "Flight of the Bumblebee" and Camille Saint-Saëns' "The Swan."
William Hagen also talked about his love for performing and teaching students all around the world, sharing the beauty of music with them in the hopes of launching a new successful music program. We are honored to have been part of that journey.
Looking forward to the next few months, our Secondary Sistema Strings and Sistema Strings students have started preparing for their performance with the Utah State University Symphony Orchestra. We look forward to many more fun opportunities coming our way!
---
Starting Down the Road to New York
Gracie Lewis (Canada)
A lot is going on for the staff and musicians of the New Brunswick Youth Orchestra. After our initial meeting with the rest of the orchestra to begin the season, the basic schedule for the rest of the year is starting to get laid out. The orchestra is currently preparing for our first concert on October 22. Meanwhile, organizers and staff are thinking further ahead to the not too distant future. In June 2023, the entire orchestra will be hopping on a bus for an 11-hour drive to New York City, to play in the Viennese Masters Orchestra Invitational at Carnegie Hall. We are the only Canadian orchestra playing at this event. We have a huge year ahead of us leading up to it. Although it will take a lot of work, dedication, and flexibility, especially since our second rehearsal weekend was cut short due to Hurricane Fiona, we know it will all be worth it!
---
Un Septiembre Lleno de Experiencias de Película
Esteban Molina (Colombia)
Agosto y septiembre fueron meses llenos de iniciativas iberacademy, el programa presento el festival de música de cámara 2022 en el cual se impartieron clases magistrales, talleres y bastantes concierto con importantes invitados con los que aprendimos mucho y disfrutamos de sus interpretaciones, lo más curioso para mí fue la oportunidad de tocar un obra en la que "las castañuelas" que es un instrumento español estuvo como solista.
Por otro lado en el mes de septiembre el programa tuvo la oportunidad de tocar en vivo la música de grandes películas como Back to the Future, Aladdin, The Lion King, Encanto, Star Wars, Dragon Ball Z, Coco, The Avengers, etc.—y fue una experiencia nueva y bastante interesante de tener con la orquesta, además que estuvieron algunas de las voces originales de las películas.
Por lo pronto la orquesta iberacademy fue invitada al Mozart- Fest, festival que se celebra en Salzburgo, Austria, y en dónde tendremos concierto el próximo 21 de octubre el cual esperamos con alegría.
Translation:
August and September were full of Iberacademy initiatives. We hosted the 2022 Chamber Music Festival, during which many masterclasses, workshops, and concerts were given with important guests. We learned so much from the guest musicians, and really enjoyed their performances. The most exciting thing for me was the opportunity to play the piece "Las Castañuelas" as a soloist.
During the month of September, we also had the opportunity to play live music from great films such as Back to the Future, Aladdin, The Lion King, Encanto, Star Wars, Dragon Ball Z, Coco, The Avengers, and more. It was a new and interesting experience to have with the orchestra—plus, some of the original singers from the movies were there!
There will be excitement next month as well: the Iberacademy Orchestra was invited to the MozartFest, a festival in Salzburg, Austria, where we will play a concert on October 21. We look forward to it with joy.