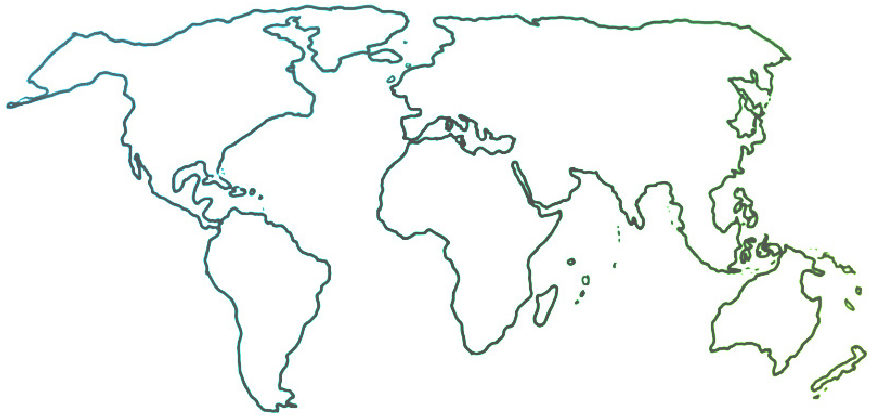 The Ensemble seeks to connect and inform all people who are committed to ensemble music education for youth empowerment and social change.
In His Own Words: An Interview with Sounds of Change Founder/Director Lucas Dols
09-07-2022
Founded in Amsterdam in 2017, Sounds of Change is a professional development organization that empowers local change makers to uplift their communities. They do it through music, helping to create music education programs in conflict areas in Lebanon, Jordan, Egypt, Turkey, Iraq, and Palestine (West Bank). These initiatives are run by those who live in and know the communities, supported by an organization that prioritizes listening and understanding. The result is a more connected world—and a more musical one.
Sounds of Change Founder/Director Lucas Dols agreed to chat with us about where the organization has been, where it is now, and where it's going. This interview has been lightly edited for clarity.
The Ensemble: What led you to start Sounds of Change?
Lucas: For years, I worked with NGOs in refugee camps and marginalized communities across the world—in Palestine (the West Bank), Lebanon, Jordan, Rwanda, Tanzania, India, Serbia, Greece, and Ukraine. While I learned a lot, I couldn't shake the feeling that I wanted to work in a different way. I am a jazz player myself—double bass and bass guitar—and I totally believe in the power of music to effect social change. I wanted music to play a larger role in our work.
So we developed our own way, centered on improvisation, creative composition, teamwork, non-verbal communication, decision-making, and listening. We train teachers, aid workers, social workers, community workers, and musicians to use that power of music to do meaningful work with young people who live in challenging circumstances.
Where do you concentrate your efforts now?
Before Covid (BC), we ran our training sessions on site in six countries in the MENA region: Lebanon, Jordan, Palestine (West Bank), Egypt, Northern Iraq (Kurdistan), and Turkey/Greece.
During COVID, we developed an online methodology and video library of exercises, games, and activities. This enables us to facilitate online training sessions in remote areas. It also enables our trainees to keep learning after the training sessions, because we can add and change elements and material online. In the two quarantine years, we worked with trainees in Northern Iraq (Kurdistan), Syria, Lebanon, Jordan, and Greece.
In October 2021, we started the Sounds of Change Academy in the Netherlands, training eight individuals in our approach over the course of five months. Now, in Summer '22, these Academy alumni are running music sessions at ten asylum centers. This coming fall, we will start training another group in our Academy.
Do you still work primarily in refugee camps? What does that work look like?
Yes. In these areas, we train local changemakers so that they can continue sharing the power of music in a sustainable way, because they are the ones on the ground—they speak the language and know the cultural context the best. Trainees work with children, youth, and adults.
As part of the training, we run activities for children so that trainees can learn by doing. We coach them during these music workshops. We also encourage entrepreneurship; if trainees develop their own projects, we try to help make them happen with financial support and coaching.
A quote from Rawan, who participated in a training session through MedeArts (in Jordan) before starting her own organization, Bitat, has stayed with me: "I learned how to use the deep-down memories inside of me—the sad ones—in a good way. To create something beautiful from it and get rid of it…I want to do my work in the future like this."
That's powerful. So how does a collaboration like that come to be? How does Sounds of Change identify and connect with those on the ground?
We work primarily with local partner organizations—schools, NGOs, community centers, and child-friendly spaces. We train their teams, showing them that music can be made accessible to all. Then we share our approach to music education, which is totally different than classical music education. It focuses on creative ideas, group work, and inclusion. Once the participants have experienced the power of music, we encourage them to develop a new program that includes music, or change an existing program by adding music. When they've developed the ideas, we help fine-tune them. Training is then divided into steps: implementation, training the facilitators, and, finally, training the trainers.
Has working in areas of conflict led you to change your methodology over time?
Oh, we've learned so much. Quickly, we learned to go with the flow, sometimes letting go of ideas we once held close. In practice, this might mean preparing several activities without structuring them into a lesson plan. Lessons often change due to external factors, and reacting in real time is more important than following the lesson plan we've prepared. It is their process; we are the facilitators.
To establish a framework, we developed our six-step workshop design tool. It helps trainees design workshops while allowing space for learner input. This makes it easier to change the plan in the moment, based on what facilitators observe in the group.
Above all, we've learned that creating a safe space is the most important thing. People need the freedom to share their creative ideas, show their vulnerability, and try new things without judgment. We always emphasize this essential element to our trainees.
What impacts have you observed over these years of tinkering' in both teachers and participants?
First, I'm always surprised at how many of our partners don't include music education—and then are so happy when they decide to add a music program after we've worked together. On an individual level, we see our trainees become more open to others and more willing to explore new possibilities for themselves. Participants say they have discovered new ways to lead groups and their own teams, as well as the importance of creativity at every age and in any context.
A few years ago, we were running a training session with a group of Palestinian youngsters who work for a local NGO. As part of the five-day training program, we went to a Syrian refugee camp in Northern Lebanon. The Palestinian trainees ran music workshops with children in the Syrian camp.
After the workshops, a Syrian child's father came to us and said, "The children here are normally very violent. They hit each other with sticks. Now, after these music workshops, my son is using the same sticks to make music."
In this movie, you can see the group we've been training running that workshop. This is the first movie we made, in 2017.
Do you develop specific techniques for helping people process trauma, anger, or feelings of uncertainty?
Music composition. Drawing from one's own story to make a song together can inspire feelings of ownership, togetherness, and belonging. Participants and trainees chose their words, their melodies, their rhythm… and we give them the space to do that in a safe environment.
A SEED participant once said, "It's beautiful to see how everyone accepted the different opinions of the team members and gave each person a chance and space for expression."
Let's pivot to a more recent initiative. Earlier this year, Sounds of Change was asked to share its insight and experience with those working in Ukraine. Can you tell us about that?
After the start of the war in Ukraine, I received messages from psychologists in Ukraine with whom I've previously worked, requesting input on how to work with war-traumatized people. I contacted Anne van den Ouwelant (Trauma Company) and Sander van Goor (Safe & Sound) and we created the Trauma Support Ukraine team. Beginning March 4, the team has facilitated weekly webinars about trauma-sensitive support in acute crisis situations for psychologists and teachers who work with young people in Ukraine.
What does that training entail?
I should say that I am not a trauma specialist myself, though I've worked in many places where trauma occurs. Within the Trauma Support Ukraine team, I see myself as a webinar facilitator and contributor, pulling from my experiences in conflict-affected areas. I add music and creative exercises that function as self-care for participants; afterward, they can use those creative exercises in their own work. Every webinar begins and ends with live music, whether performed by me and Sander, guest musicians, or participants who want to play a song.
Otherwise, we focus on the best psychoeducation practices for those who are in or have been displaced by an acute crisis: stabilization and in-crisis support, combined with strong breathing, body, cognitive, and non-verbal techniques and practical tools to support overwhelmed people. Important in this are self-care exercises for teachers and continuous supervision designed to prevent secondary traumatization and burnout.
I've learned a lot from Anne and Sander about trauma release exercises (TRE), which are meant to stabilize. For example: breathing together, doing specific body movements as you breathe in and out. The facilitator helps to keep the tempo slow and focused. As a physical technique, participants might do "body tapping": strongly rapping your fists just above your knees, alternating between your left and right hands.
Last question: What are your greatest challenges in all this? And which solutions have worked for you?
Our main challenges are impact and sustainability. In our work, we depend on the impact of our partner organizations. They are the ones making an impact on the ground. It can be difficult to measure our impact this way, but it also makes our work sustainable. And it makes us environmentally stable; rather than flying in and disrupting communities, we train those who are already there. With our support, they lead the work. It's their show.
To learn more about Sounds of Change, check out the following YouTube videos: