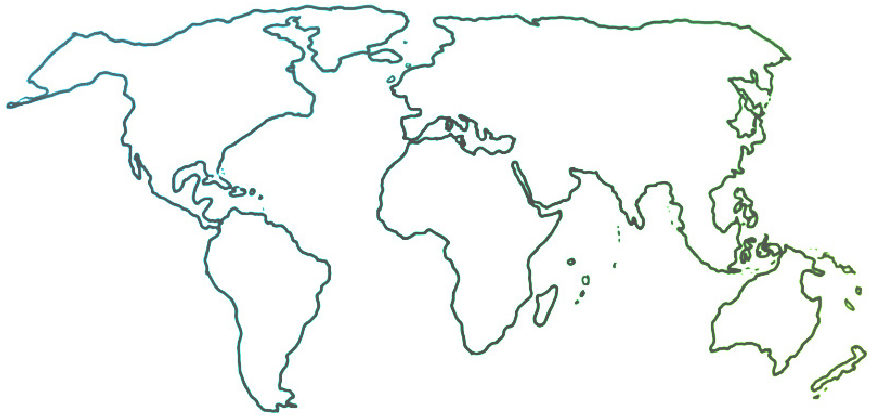 The Ensemble seeks to connect and inform all people who are committed to ensemble music education for youth empowerment and social change.

News & Resources
Ambassador Updates, March 2020
03-04-2020
Stephen Ongoma, Ghetto Classics (Kenya)
El Sistema Kenya (Ghetto Classics) has come up with an art lab where children between the ages of 5 to 7 can learn music in a safe and clean environment. Most of the arts programs in the community start with students 9 years or older, but this neglects younger children who deserve the opportunity to engage with the arts. The art lab in our community gives young children a way to develop their natural talents from an early age. Children get a chance to be involved in creative workshops and learn to play an instrument. The lab also offers dance and basic drawing. From a young age, these children get a chance to learn how to make instruments, such as percussive instruments using recycled materials. Not only do the beneficiaries acquire self-confidence and practical skills, but they also get the opportunity to meet people outside their usual social group.
Through our art lab, music ignites all areas of child development for school readiness, including intellectual, social-emotional, motor, language, and overall literacy skills. It helps the body and mind work together.
---
Radomir Perišić, El Sistema Serbia
I am excited to share some updates about recent events that occurred in my community. A lot has happened in the past few months.
In December, my music school, Vučković, hosted two charity concerts. The first concert raised money for a local elementary school dedicated to poor and socially disadvantaged kids. The concert was a celebration of our ongoing collaboration through music, featuring students from both programs performing well-known classical and jazz compositions. With the help of a local illustrator, Bob Živković, students created New Year's greeting cards that they sold after the concert.
A few days later, the student parliament at my school had another event to benefit the Zvečanska foundation. We chose this charity because they provide temporary care for children with disabilities who are given up by their families. The concert was a spectacular event, and everyone performed like professionals. Events like these make me feel full of love and life.
In January, Music Art Project performed at the International School of Belgrade. Our concert was short but tailored to the incredible students and staff of the school. While we were part of their community, we were surprised by how welcome they made us feel. They prepared for everything and the day was enriching and rewarding. I am excited to continue to build a collaborative community.
Most recently, we had a series of masterclasses from January 28 to February 5 about French Baroque music. We invited famous harpsichord player Jory Vinikour and our great contralto Marijana Mijanović to lead these opportunities. Our musicologist and harpsichord player also presented a few lectures about French Baroque opera and solo harpsichord music.
Below are links to photos from the events mentioned above:
---
Axelle Miel, Ang Misyon Cebu (Philippines)
Here at Ang Misyon Cebu (name to be changed soon), we are focusing on skills before we plan our future performances. We've been especially focused on posture: how to sit properly while playing, and how to maintain proper finger position over the fingerboard of a violin or viola. We have discussed how posture makes a big difference in both appearance and sound!
For example, here are before and after photos of a viola student. After trying out the correct posture, he exclaimed that it was uncomfortable, but also acknowledged that musical growth would be full of discomfort. It's great to see how the students are developing values of patience and determination in the program, which is what El Sistema ultimately aims to teach.
---
Hannah Christensen, Sistema Utah
Sistema Utah has been quite busy! On February 22, our advanced secondary performing group, "Secondary Sistema Strings," performed side by side with the Utah Philharmonic Orchestra in a concert titled "Strings and Spurs." The day started with a fiddling workshop, where people from all over Salt Lake City, Utah came to learn about fiddling and improvisation from the bluegrass band Molly in the Mineshaft. Later that night, Molly in the Mineshaft joined us for a concert of music from the American Wild West. This concert consisted of a medley of songs from The Magnificent Seven, Aaron Copland's Rodeo suite, "The Ecstasy of Gold" from The Good, The Bad and The Ugly, and Variations on a Shaker Melody. Songs played with Molly in the Mineshaft consisted of "500 Miles," "John Barbury," "The Devil Went Down to Georgia," and "Precious Savior, Dear Redeemer." It was a wonderful day of music-making that we will remember forever!
---
Mary Nakacwa, Architects of Music (Uganda)
The video I have shared above is of a traditional dance performance called Ekitaguluor (you can spot me dancing in the front of the group). This kind of dance from Western Uganda is used to tell stories and celebrate events like marriage and birth. In the video, the men have hats and sticks because this dance is usually performed by cattle keepers and ranchers in the region. The hats protect the men from the sun and the sticks are used to prod the cattle. The women dance with linen cloths in case it becomes cold and they need them for warmth.
The music accompanying the dance is a gospel song, "Kansiime Ruhanga," that expresses thanks to God for all that God has done for us. I am very proud of the hard work from everyone in Architects of Music, where I continue to learn and grow in my dancing, singing, and knowledge of local instruments.