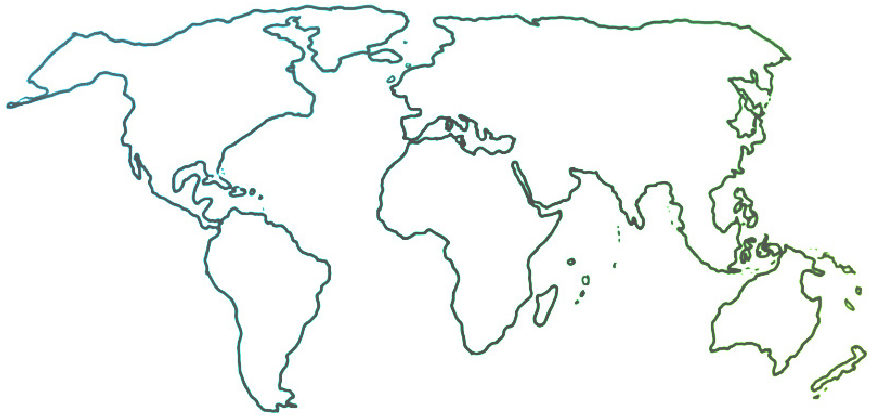 The Ensemble seeks to connect and inform all people who are committed to ensemble music education for youth empowerment and social change.

News & Resources
EDITORIAL: The "Secret" Quality of Good Leaders
02-01-2019
To be an effective leader, whether of an orchestra, nonprofit, city council, or country, you must possess confidence, strength, and assuredness. After all, if you're the one making decisions that impact other people in the short- and long-term, you need to offer assurances that you have what it takes to achieve the mission, steer the ship out of danger, and make radical changes when required to do so.
Yet the best leaders are those who understand that such gravitas must be balanced with another essential, yet often unspoken quality: humility. Not in the sense of devaluing one's own importance, but in one's ability to know when help is necessary, and to seek guidance for the benefit of the organization and mission. Effective leaders recognize their limitations and see themselves as continuous learners, accepting that self-evaluation and improvement are requirements of a job well done.
Directors of Sistema programs should think of this as an extension to what we instill in our students: the best musicians are those who never stop learning. In my first year of leading a Sistema program, I received negative feedback from my staff, and although it was painful to hear, I accepted it and worked to improve those deficiencies. This made me a better leader. In my first meeting with our accountant, I asked him to "explain this to me as you would a child, because I know nothing about business accounting and need to understand." I wasn't embarrassed – it was the truth! My humility in that moment made me a better leader. When our organization grew in capacity, I asked our board to hire an executive coach to guide me through situations beyond my experience. Working with my (amazing) coach made me a better leader.
By seeking guidance from those who have gone before you, as well as those who work with and for you, you are not demonstrating weakness, but rather empowering others as well as yourself, which creates stronger communities and builds trust. As we begin a new year, you may be thinking about ways in which you want to improve yourself (those dreaded New Year's resolutions). If you're in a leadership position of any kind, consider how you can grow in this role by learning from others. One of my favorite resources has been communities on Facebook, where nonprofit directors across sectors vent their frustrations and ask for advice. You can also reach out to a director from another program whom you admire and set up a meeting to discuss ideas or issues. Attend workshops or meet with a coach. And one of the most daunting, but effective methods: ask your manager/board/employees/students, "in what ways can I be better?"
Author: Graciela Briceno, Managing Editor, The World Ensemble
Date Published: 1 February 2019
---
EDITORIAL: La cualidad "secreta" de los buenos líderes
Para ser un líder eficaz, que sea de una orquesta, una organización sin fines de lucro, un consejo urbano, o un país, debes poseer confianza, fuerza, y certeza. Después de todo, si eres tú que estás tomando decisiones que afectan otras personas a corto y largo plazo, debes ofrecer la garantía que tienes lo que se requiere para lograr la misión, guiar el barco fuera del peligro, y hacer cambios radicales cuando es necesario.
Sin embargo los mejores líderes son los que entienden que la seriedad debe ser balanceada con otra cualidad esencial aunque muchas veces tácita: la humildad. No en el sentido de devaluar su propia importancia, pero en la habilidad de saber cuando uno necesita ayuda y buscar una guía para el beneficio de la organización y su misión. Los líderes eficaces reconocen sus limitaciones y se ven como líderes continuos, aceptando que la auto-evaluación y el auto-mejoramiento son requisitos de un trabajo bien hecho.
Los directores de programas de El Sistema deberían pensarlo como una extensión de lo que inculcamos en nuestros estudiantes: los mejores músicos son los que nunca dejan de aprender. En mi primer año de dirigir un programa de El Sistema, recibí feedback negativo de parte de mi equipo, y aunque fue doloroso escucharlo, lo acepté y trabajé para mejorar esas deficiencias. Eso me volvió una mejor líder. En mi primera reunión con nuestro contador, le pedí que me "explicara todo, como haría con un niño, porque no sé nada sobre las cuentas de negocios y necesito entender." No sentía pena – ¡fue la verdad! Mi humildad en aquel momento me hizo una mejor líder. Cuando la capacidad de nuestra organización creció, pedí a nuestro consejo directivo asumir un entrenador ejecutivo para guiarme por las situaciones que estaban más allá de mi experiencia. Trabajando con mi entrenador maravilloso me hizo una mejor líder.
Cuando buscas una guía entre los que te han precedido, y entre los que trabajan con y para ti, no estás mostrando debilidad, sino empoderando a los demás y a ti mismo, que crea comunidades más fuertes y construye la confianza. Mientras empezamos un nuevo año, quizás estás pensando cómo quisieras mejorar (aquellas resoluciones temidas de año nuevo). Si estás en una posición de liderazgo de cualquier tipo, considera cómo puedes crecer en este rol aprendiendo de los demás. Uno de mis recursos preferidos ha sido las comunidades de Facebook, donde los directores de organizaciones sin fines de lucro, de diferente sectores, descargan sus frustraciones y piden consejos. También puedes contactar a un director de otro programa que admiras y organizar una reunión para conversar sobre ideas o problemas. Asiste a talleres o reúnete con un entrenador. Y uno de los métodos más abrumadores, pero de los más efectivos: pregunta a tu superior/tu consejo directivo/tus empleados/tus estudiantes, "¿en qué  maneras puedo mejorar?"
Por Graciela Briceno, directora editorial, The World Ensemble