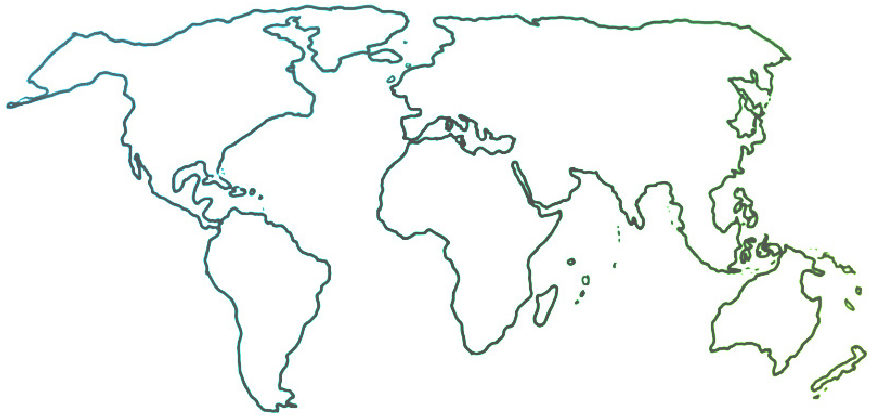 The Ensemble seeks to connect and inform all people who are committed to ensemble music education for youth empowerment and social change.

News & Resources
Around the Sistema World with Hannah: Part Eight
10-31-2018
Editor's Note: We thank Hannah for taking us around the world with her, visiting eight Sistema-inspired programs, working with them, getting to know them, and then sharing her observations. It was a remarkable grant she won that supported such an adventure; we thank her for the series of articles that took The World Ensemble readers with her.
Exactly seven weeks ago, my fourteenth and final flight of the summer landed in my hometown of Memphis, Tennessee. After three months of traveling, investigating, learning, and growing, I'd finally arrived back at the airport where my journey began. I was filled with dozens of feelings–excitement to see my friends and family, nervousness toward the quickly approaching school year, and heartache that my extraordinary trip had come to a close.
The eight programs that I had the privilege of visiting varied tremendously—in structure, size, administration, funding, populations served, and more. However, the universal and empowering concept of reaching students through music education was salient as each organization's goal. From the inner city of Everton, to the slums of Nairobi, to the heart of New Delhi and beyond, El Sistema-inspired organizations around the world are equipping children with musical and life skills to promote human development and personal growth. Sure, students' music curricula look different in New Delhi than in Auckland; fundraising support in Manila varies from that in Nairobi; and the classroom portables in the refugee camps of Athens contrast with the large gymnasium rehearsal spaces in Liverpool. Even so, the mission of providing students with free, quality music education stands at the forefront of all these El Sistema-inspired programs.
I've now been home in the States for nearly two months. I'm back in Evanston where I'm taking classes, writing my senior thesis, and interning at The People's Music School. While my day-to-day activities as a university student are relatively similar to those of my last three years at Northwestern, my entire perspective on work, music, and ultimately life has shifted.
Throughout this series I've told many stories about my stay in each country, the remarkable things I have witnessed, and the students that I have worked with. Still, there are several memorable moments from my adventure that have yet to be shared.
For instance, one of the most formative moments of my trip was observing a small class at In Harmony Liverpool geared specifically toward nursery-aged special needs students. The creative ways in which the teacher presented the age-appropriate curriculum to these children truly proved the maxim that "Music is for everyone."
Another fond moment of the summer was eating lunch with fellow teachers in the Skaramagkas refugee camp. Each day, we'd visit a falafel stand overlooking the Gulf of Elefsina. The restaurant, run out of an Isobox container, was founded by the father of one of the Syrian refugee children who participates El Sistema Greece programming. Our lunches at the acclaimed little shop, during which we spent time building relationships with the community, became one of the highlights of my trip.
My trek to the site Ghetto Classics in the Korogocho of slum of Nairobi was another memorable summer moment. It consisted of a sufficient walk, an hour-long taxi ride, and a final Boda Boda (motorcycle) trip into the settlement—a journey of nearly two hours. Upon arrival each afternoon, I was welcomed to the program with warm smiles, mini-concerts, and lots of questions. For several hours each evening, we'd saw our way through Holst's "St Paul Suite" in violin and viola sectionals. While the piece at first seemed insurmountable for the young musicians, progress was achieved in just six days.
This El Sistema expedition gave me inspiration—not only reassuring me of my career and life goals, but giving me a glimpse into real lives being transformed through music. It enriched my knowledge; through hundreds of hours of observation and dozens of interviews, I learned more regarding teaching techniques, classroom management, repertoire selection, and arts management than I could ever have learned in a classroom. Finally, it filled me with further probing questions regarding best practices, program impact, and organization creation and expansion.
I cannot possibly thank everyone enough who aided in the preparation of my journey, hosted me in their organizations and homes, befriended me, and allowed me to get a better glimpse into the Sistema world abroad. My travels are now over, but the earnest impact that this trip has had on my life will be with me always.
Author: Hannah Whitehouse, Northwestern University
Date Published: 30 October 2018