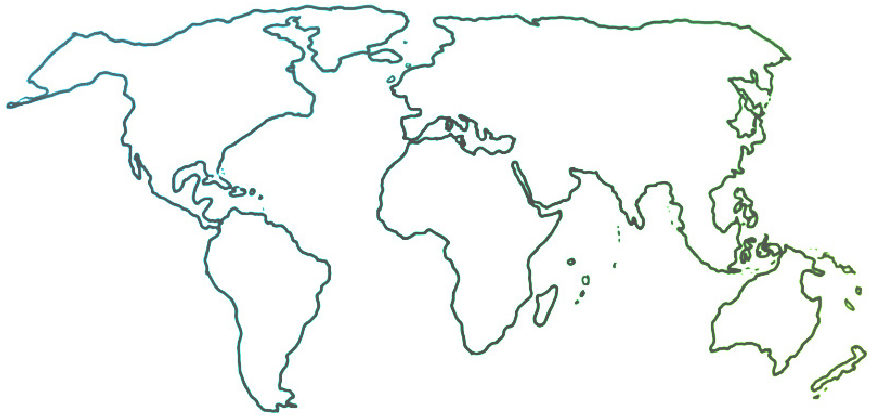 The Ensemble seeks to connect and inform all people who are committed to ensemble music education for youth empowerment and social change.
Unpacking AIM's Five Pillars of Practice
02-02-2022
Editor's Note: Last month, Eric Booth introduced you to the Academy for Impact through Music (AIM). Our AIM series continues this month with an entry from AIM's Director, who elaborates on their five Pillars of Practice.
And take note! At the end of this article, AIM invites applications for both their teacher awards and three additional Firebird Fellowship slots (individual applicants only).
Academy for Impact through Music (AIM) is a global innovation lab for changemakers tackling inequality through music education. In 2022, a new cohort of 40 teachers from eight social music programs are undertaking a 15-month in-depth training journey to transform learning for young people, supported by their program leaders, who share our mission, and a dedicated international faculty. They do it together, as the Firebird Fellowship.
Our five Pillars of Practice not only articulate areas in which our Firebird Fellows commit to stretch with their students. They also underpin AIM's approach to teacher training. Teachers need and deserve to participate in empowering experiential learning that informs how they support their students. Fifteen "aspects" (three per pillar) help to sharpen thinking around the pillars, providing concrete actions and evidence examples of good outcomes for young people. The pillars are:
Holistic Development
Intrinsic Motivation
Artistry
Agency
Community
A first response may be, "in music, we can't separate these pillars." We think we can. In AIM's work, focusing on one pillar at a time is like isolating and working on a particular muscle set in our bodies; of course, we know that our muscles are interconnected, but we choose to give special attention to an area where we want to replace fat with muscle; we do squats to work our glutes and planks to work our core (or so I hear!). The pillars are already becoming a shorthand for Firebirds, which means they can easily use shared language to hone in on an area of their practice and share what's working or what needs work.
1. Holistic development, or the underlying structure from which all learning grows. Everything we do as educators should be informed by our respect for and curiosity about the whole person—how and who they are; how they want to be in the world; their inclusion, safety, and wellbeing; their distinctive assets, idiosyncrasies, and challenges; their languages and cultures. For this reason, safeguarding can never be just a policy that sits on the shelf; rather, it has to be a series of actions in support of the idea that artistic results have no value if the actual artists, at all ages, are not treated with full respect. This pillar also emphasizes supporting healthy posture and technique as vital habits for avoiding injuries and for natural musical expression. We challenge the notion that focusing on posture and technique is a form of elitism—it is a commitment to young people's physical wellbeing and musical enjoyment.
Good signs: "A Firebird knows the name of every student in the class (after their first session together), and students are comfortable asking for their individual practical needs to be met." – Lucy Maguire, Director, Nucleo
2. Intrinsic motivation is the fire within us to do something, not because of external or extrinsic reasons (to avoid disappointing my teacher, or because it's the only way I get to see my friends), but, rather, for one's own reasons, for the pleasure and satisfaction of pursuing something one cares about. Most teachers harness extrinsic motivation strategies to engage students. Good teachers go further, using extrinsic motivation strategies as a starting point from which students explore their own learning drivers.
When a student is regularly encouraged to connect with why something matters to them, they can begin to activate their own "growth mindset," the ability to trust that previous learnings will help them approach new challenges. This matters especially for students facing more barriers to opportunity and achievement.  A 2017 McKinsey OECD study found that in any country, continent, or educational system, evidence of growth mindset is the most common factor among students who make strides in overcoming barriers to achievement. So intrinsic motivation thrives in a growth mindset.
Good signs: "All lessons always include the WHY of learning: Why are we learning this piece; what are the key concepts and elements that I need to focus on; how do I connect with it personally?" – Camille Delaney-McNeil, Director, Beckman YOLA Center
3. Unlimited Artistry. If we don't have a deep commitment to helping students unearth their inner artistry, why teach music? Why is music so often taught as a dead thing—with grammar, technique, and function the end game—rather than as a tool for storytelling, communication, connection, and unique expression? And why is accuracy so often the dominant chord? Our expectations of students are often limited, and thus their musical advancement can be painfully slow; despite many hours of endeavor and endless repetition, there may be little improvement, satisfaction, or poetry. This pillar asks Firebirds to answer for themselves why music resonates so deeply for them and to help students find their own unique artistic voices—to ask themselves, "Do I really believe this child has unlimited potential, and if not, what is blocking me from removing that ceiling?" It prioritizes high expectations for musical advancement, and accurate assessment of student progress towards clear and satisfying goals.
Good signs: "Students expressing their pride and enjoyment in having reached goals that they once believed were impossible."  – Samuel Matus, Music Director & AIM Alumni Support
4. Agency, as defined by AIM, focuses on the role all good teachers play in ensuring students can make empowered decisions in their own learning and lives. Agency in music learning means students are using their own brains to solve problems, make decisions, express themselves, and pose questions that take their learning deeper. It means they are more equipped to transfer skills, ideas, and mindsets from their music learning into other parts of their lives, and vice versa.
The idea of youth leadership seems to cause panic among some music leaders. Arguments against it often include 'There isn't time; we have to prepare for the concert," and "We're here to make music, not sit around and talk about our feelings." These music leaders simply haven't seen efficient examples of student agency in action.
It's time to end this scarcity mindset and the false dichotomy of musical progression and student ownership. Not only are both possible; both can directly inform one another. Perhaps it's simplistic to say there's no artistry without agency, and no agency without artistry; but if we truly believe that music-making empowers young people, then without agency, what is artistry? Obedient, copy-and-paste, mechanical instrumental execution?
The OECD study noted earlier made a second note that, after growth mindset, the strongest factor for student advancement is the right "sweet spot" between teacher-led instruction and student-led inquiry, pointing out that student-led inquiry takes a higher-level teaching skillset to facilitate effectively.
Good signs: "Students have regular opportunities to experiment and the option to fail, create, ask."  – José Ángel Salazar Marín, Artistic Director, El Sistema Greece
5. Community. This word is readily bounced about in our field as a key outcome of young people making music together. But what evidence do we have that students are truly co-creators in their own communities? This pillar asks Firebirds to be more intentional about the strategies they use to nurture strong community-mindedness in their students. It focuses on the power of student-to-student interaction with less teacher instruction, on how students can make more conscious connections between the values and collegiate behaviors they exercise in their ensembles and the values and behaviors they exercise in their wider lives. It also encourages Firebirds to more explicitly empower students to explore their role in "music for social action" and to actively steer their music program's role in their community, if they wish.
Good signs: "Students and teachers defining values, rules, and objectives together to create a commitment and feeling of responsibility." – Juan Carlos Maggiorani, Artistic Director, Orquestra Geraçao  
News flash: All these pillars can and should be activated in music-making itself! A key sign of a good music teacher in action is outstanding time management, with meaningful, stimulating music-making filling many more seconds than instructions and discussions. Rather than taking time out of music, Firebirds inject more nutrients into music to maximize positive learning in every class. Both students and teachers deserve this. The music won't die. It will raise the roof.
AIM is seeking video examples of outstanding music teaching practice in the field, with nine awards for teachers. For application information, reach out to connect@aimpowers.org.
AIM is opening up the Firebird Fellowship to three individual spaces for our 2022 cohort—for information and to express your interest, contact connect@aimpowers.org.