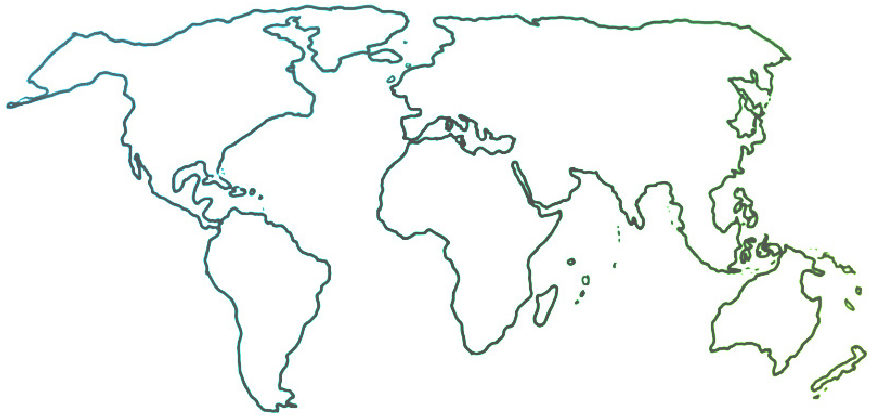 The Ensemble seeks to connect and inform all people who are committed to ensemble music education for youth empowerment and social change.
Editorial
Toward Justice
09-07-2021
My first professional role in the field of music and youth development was as a teacher, but my pathway into the work started well before that. Life at home was not filled with Mahler symphonies; my earliest musical memories are of my grandpa playing rancheras on his guitar, and listening to Celia Cruz, Selena, and 2Pac in my backseat of my parents' car. Even with those sounds firmly engrained in me, I managed to fall in love with playing trumpet in an orchestra. Bridging those two worlds often felt difficult, but it was working with young people that allowed me to do it.
I taught in a wide variety of settings—from El Sistema-inspired programs to public schools and private studios. Early on, I realized that ALAANA (African, Latino/a/x, Arab, Asian, and Native American) students rarely saw teachers with backgrounds similar to theirs. I was Chicana, from Los Angeles, a female brass player, and 22 years old. I got a lot of, "Miss, are you from here?" or, "Miss, you speak Spanish?" And a personal favorite: "Miss, how old are you even?" I was drawn to the work. I saw music work through young people, allowing them to better understand themselves and begin building relationships with each other, with art, and with adults who cared about them. And it was in our classrooms that students began to challenge me and my assumptions about success.
My parents and grandparents tried to teach me the value of assimilating; my students taught me the value of dancing to Los Tucanes de Tijuana during break. After learning the importance of being the hardest worker in the room—of being "exceptional"—at a young age, I found that it was young people who pointed out the systemic issues of capitalism and oppressive structures that kept me working long hours. This is not to say my students were not incredibly hard workers, or that they couldn't carry nuance in challenging spaces. It is to say that I was never the only teacher in the room. I know many teaching artists share similar experiences.
The work of social justice through music is not simple or straightforward. Mollie Westbrook, a former teaching artist for Sistema-inspired programs, has called on our organizations to address issues related to fair employment and labor practices; Geoffrey Baker has asked us to consider our connections to a system in Venezuela that is facing allegations of abuse; and our students continue to experience the consequences of inequitable education practices in their schools. This is a field that can, at times, feel at odds with itself. How can we use orchestral music—a system deeply entrenched in hierarchy, in exclusivity, in elitism, and in a Eurocentric framework—as a means of moving toward equity and social justice? It is difficult to conceptualize the orchestra as a model for equity when there are hierarchal layers—conductor, concertmaster, principals, section players—engrained in the art form.
If our field is to hold itself accountable as an actor of social change, we need to explore the ways in which hierarchy, orchestral music's Eurocentric framing, and our relationship to communities influence our work. We need to think critically about building new and alternative structures for how music is taught, how we engage with young people, and what types of repertoires we perform. We also need to individually and collectively explore our own biases, our equity-centered practices, and our understanding of how ethnicity, gender, sexual orientation, socioeconomic status, and ability impact the spaces we walk into. The responsibility of building alternative structures cannot fall to one person, or to the people of color in the room. It must live in our shared practices.
A good place to start is reconsidering the amount of power we give to the young people in our programs. Rather than limit their abilities based on our assumption that, because we are older, we know better, let's remember that they are experts in their own lives. The learning spaces we build are co-created by students, parents, teaching artists, administrators, donors, and board members—all groups who stand to gain as much from learning as the other. In the absence of intentionality, we experience the same hierarchy we learned in our own orchestral studies. In the absence of time—as we struggle to ensure that our programs are running and appropriately funded, and that our students have their basic needs met during the pandemic—we forget to challenge our own assumptions about learning and performance.
The Sistema-inspired field is responsible for a renewed energy around music education practices. But to move forward, we must collectively consider how we've internalized frameworks from our own music education experience—and whether they work for or against our ambitious goals of using music as a tool for social justice. We must accept that each of us carries a unique set of cultural lenses that impact our world view, and decide how willing we are to let go of our current structures in order to create a more equitable classroom and larger community. To get there, center the health of your relationships with young people, parents, teachers, funders, and administrators. Learn from thought leaders like adrienne maree brown, Stacey Abrams, and others who have worked to build healthy and vibrant relationships in communities that lead to large-scale change. Get creative. And above all, trust your communities to know what they need, and act first and foremost as facilitators to that end.
I look forward to creating alternate systems with you, and to the evolution of our work together.