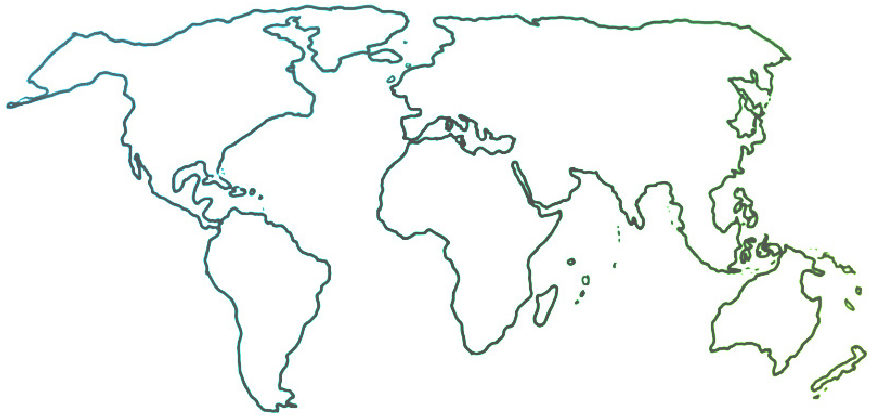 The Ensemble seeks to connect and inform all people who are committed to ensemble music education for youth empowerment and social change.
The UKUSA Arts Programme: Four Decades of Transformation in South Africa
06-02-2021
As in many countries the world over, the immediate future of music education in South Africa is uncertain. Funding priorities are moving away from the arts, a universal problem brought into sharp focus by the COVID-19 pandemic. South Africa exemplifies this dilemma. It is a nation of diverse people, cultural practices, and musical traditions, with a rich history of community music-making. But its economic disparities have made formal music education almost inaccessible beyond private education or community arts projects and programs; it needs new approaches to teaching, learning, and sharing that properly acknowledge and utilize this diversity. Fortunately, there are some precedents for such new approaches—prominent among them, the UKUSA Arts Programme, previously housed at the University of Natal (UN). 
The UKUSA Arts Programme is something rare in Africa: a free, universally accessible arts education program that has been in continuous operation for close to four decades. Founded by Professor of Music Education Elizabeth Oehrle in 1987, UKUSA offered free, weekly classes in music, dance, and drama, open to everyone but aimed at historically disadvantaged communities in the greater Durban area. Operating initially out of a small shed at the now-defunct Durban Station in the Durban city center, UKUSA offered its first classes during one of the worst political periods in South African history. 
Ever since those first classes, the story of the UKUSA Arts Programme has been one of almost continuous expansion—an astonishing record, considering the odds against such growth in a country struggling with the legacy of apartheid. I know much of that story personally: as an undergraduate student in 1991, I joined the cohort of UN music and drama students, alumni, professional musicians, and Durban-based arts practitioners who taught in the program. 
Within its first five years, the program expanded, attracting international funding from organizations that sought to support public participation or education through arts programs. During those early years, there were very few organized and inclusive arts activities that encouraged the kind of intercultural engagement that UKUSA came to represent. In 1980s South Africa, government schools were still divided by race; only in the years just prior were people of color first allowed to attend the University of Natal. In 1988, UKUSA relocated to the UN Howard College campus, operating there on Saturday mornings until Professor Oehrle's retirement in 2014. Approximately 450 people attended annually. Many students did not have access to transportation, so UKUSA arranged for buses to collect students throughout the city. There were no auditions or applications—anyone could join if they showed up before the first class. Attendees wanted to develop their skills in the arts, but UKUSA was also a social gathering. Open to anyone over the age of 16, regardless of race, religion, or political persuasion, UKUSA served people from many walks of life. I recall teaching a healthcare professional, unemployed people, more than one schoolteacher, a choral conductor, and a shop owner all in one music theory class.
UKUSA's schedule was simple: music students attended music theory and instrument classes while drama students attended dance and practical classes. Instrument classes included piano, guitar (including maskanda guitar), electric bass, drums, saxophone, trumpet, trombone, and singing; dance classes were mostly contemporary, with some traditional dance as well. These classes were primarily taught by music and drama students attending UN (now the University of KwaZulu-Natal, or UKZN). This mutually beneficial arrangement provided much-needed teaching experience for the UKZN students, who were also remunerated for their teaching. Local musicians, dancers, and arts-based practitioners also taught in the program.
Highlighting the UKUSA calendar were the mid- and year-end concerts. Every student had the choice to take part—there was always limited time and a surplus of enthusiasm to showcase what had been learned since the last concert. After each concert, teachers would hold staff meetings attended by a student representative from each class. These meetings often involved lengthy discussions around why students wished to learn Western musical instruments rather than develop their knowledge and skills in Indigenous musical instruments. Given the country's history, this was a genuine concern for us.
Eventually, several UKUSA students expressed interest in running arts projects in their own communities. So UKUSA presented a series of arts administration and project management seminars run by local arts administrators, followed by a call in the monthly newsletter UKUSANews for students to apply for seed funding to implement their projects. I served as the Community Projects Coordinator during this time, which saw several new projects emerge: an Ingoma dance project in Cato Manor; a music theory project at a nunnery inland of Inanda; weekly ballroom dancing classes at an Umlazi library; guitar classes in Lamontville; and singing and music theory classes in Umgababa. Many of these projects operated successfully for years, only ending when UKUSA could no longer provide funding.
When the university began charging for use of its facilities in 2013, UKUSA shifted its focus to community engagement projects. Today, UKUSA runs a Saturday music project at the Denis Hurley Centre (DHC)—an active, inner-city community center serving many of Durban's unhoused people. DHC does not charge rent for the space, but there is one proviso: classes are open to any unhoused person who wishes to participate, regardless of whether they bring an instrument. UKUSA also facilitates music classes at Holy Family College, a local school where students do pay for group lessons. The small profit generated from these classes is used to subsidize UKUSA's other projects in underserved communities. These include The Vocal Project, the only music project for high schoolers at Overport Secondary School; The Homework Recorder Project, recorder lessons for children in a homework club organized by parents in a low-income Umbilo community; and WOMUZO, a mentorship project for young women and girls who are interested in playing jazz. Catalyzed by the COVID-19 pandemic, UKUSA is also developing a YouTube channel for UKUSA students, available in English and isiZulu.
"Ukusa" is itself an isiZulu word, loosely translated as "in the morning/sunrise/a new day." Even more important is its common interpretation: "a new beginning," or "hope." It is in that spirit that UKUSA seeks to reconnect the post-COVID world through the arts and arts education. There is enough research in academia, and elsewhere, that demonstrates how individual lives are improved through participation in arts activities. To that end, UKUSA will continue to press forward with publicly available arts education programs, fostering skills for self-actualization, further education, and career development.