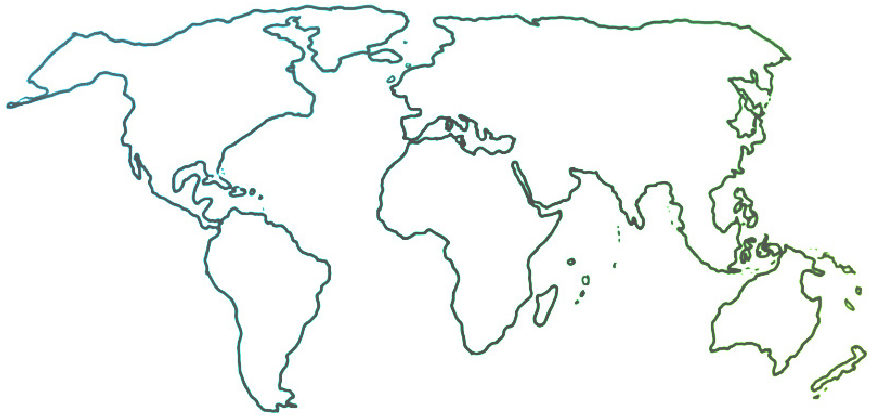 The Ensemble seeks to connect and inform all people who are committed to ensemble music education for youth empowerment and social change.
Guest Perspective
The Nonprofit Pay Problem and What We Can Do about It
11-03-2021
In August 2021, Mollie Westbrook wrote an editorial describing the challenges music-for-social-impact organizations face when it comes to labor sustainability. The article shed light on the pervasive issue of low salaries, not only within our music education community but also the entire nonprofit sector. Mollie's article has received considerable attention within our sector, and with good reason. How can we be advocates for social change and the power of music education while at the same time underfunding our dedicated leadership? How can we build a serious movement if our staffing situation is a revolving door? How can we support equity and social justice when our pay doesn't always provide a living wage?
How Did We Get Here?
Obviously, compensation varies across our field, but the general narrative is that you take a pay cut to work at a nonprofit—especially at a small music-for-social change program. According to the Bureau of Labor Statistics, on average, professional and management-related workers in the nonprofit industry make $3.36 less per hour than their counterparts in the for-profit sector. This isn't a huge surprise, given that nonprofits have the pressure of fundraising annual program expenses. Often, people go into the nonprofit sector knowing they will receive a pay cut; the question is, how much do they get back in return? In the words of Petro Manzo's article "The Real Salary Scandal" in the Stanford Social Innovation Review, the "psychic income" one receives from feeling good and fulfilled from their nonprofit work doesn't pay the bills, and can have real consequences for individuals and their families. The concept of a "psychic income" connects to a longstanding narrative that nonprofits workers can't make too much, for fear that they will profit from charity work. Dan Pallotta has discussed how harmful it is when we adopt the Puritan mindset that paying well somehow undermines our mission. Many funders perpetuate this narrative, too—limiting general operating funding and keeping strict ratios between overhead and direct program expenses. But our passion for our work shouldn't hinder us from paying our bills.
These issues stem from the origins of charity work in the U.S., which was typically driven by wealthy families and foundations in the early 1900s. As the nonprofit sector began to formalize with the Tax Reform Act of 1964, charity work became a huge sector of the U.S. economy. Eleven percent of U.S. private-sector workers work in nonprofits (Bureau of Labor Statistics)! However, because of nonprofit funding structures and paltry salaries, the wealthy and privileged—those who can afford to take low-paying jobs—are often still guiding the work. Nonprofit executive positions also attract those who have the political and social capital to fundraise. This may include those who are independently wealthy, those who have a safety net, those who have no dependents, or those who are retired and looking to give back. According to Classy, a fundraising software company that surveyed more than 1,000 nonprofit employees, "while 84% of workers feel generally satisfied in their job roles, 50% feel like the biggest institutional issue their group needs to address is compensation."
The Data
We all know that knowledge is power. But salary information is shrouded in a cloud of mystery. I've heard anecdotally about low salaries within music-for-social-change field, but I wanted to dig deeper and find out where we really stand. There is limited data available regarding salaries at arts education nonprofits, let alone salaries in our field. One of the most comprehensive reports in the arts field comes from the Americans for the Arts, which published a 2018 Survey of Salary and Benefits for Local Arts Agencies. This study shows average salary data for different arts agency positions, broken down by program size, budget size, and region. The chart below shows Executive Director salaries for U.S. nonprofit local arts education agencies by population size and operating budget. The full-time salaries range from $16,000 to $260,000.
The next graphic shows salaries of full-time arts education positions for U.S. nonprofit local arts agencies in 2018. It is divided out into four categories, ranging from executive staff to program staff. Notice the huge range in salary between program staff and executive staff, with program staff averaging $31,009, management staff $52,353, and Executive staff $75,825.
Not only does the data tell us that nonprofit workers make less money than for-profit workers, but there is also a well-documented gender pay gap, with women earning less money than men, even when controlling for factors such as position, budget size, experience, and education. Sadly, there is less data and media attention around the race pay gap within the nonprofit sector. Intersectionality plays a huge role in who is afforded access to nonprofit jobs. If we want more diversity in our staff, we should interrogate our pay structures.
After looking at some of the data, how does your organization stack up? Are these good benchmarks for our own organizations? Does this compensation structure create barriers to hiring community members and bringing the people we serve to the table? Program staff—the front lines of our mission—are paid the least. Does this make sense?
What Can We Do?
Increase Transparency: Fixing the nonprofit pay problem begins with transparency. This includes sharing salary ranges on job descriptions when hiring. As Vu Le points out in his blog, withholding salary ranges up front wastes people's time, contributes to gender and race pay inequity, and perpetuates the underpaying of staff. It promotes salary negotiation with asymmetric information and dodges accountability.
Beyond that, we should be sharing salary data within our field. National organizations—YOLA, NEA, Longy, ESUSA—could conduct a survey of salaries for equity-based music programs, along with other census information, in order to compile a national profile of admin and teaching artist pay. This should include data on staff turnover, so we can better understand where our field is and what needs to be fixed.
Plan and Grow Strategically: Part of ensuring fair compensation is planning your growth in a way that allows your budget to support administrative leadership. We are often asked to do more with less. We feel pressured to add students or increase services without the necessary funding; sometimes we stretch and sacrifice in order to make it happen. However well-intentioned this is, it's to our detriment. When we overextend our resources in the name of growth, we allow "start-up brain" to influence our mission. And even after programs emerge from that early start-up phase, salaries often remain stuck in the past. Instead, carefully plan sustainable growth. Perhaps your program doesn't need to grow this year. You might instead develop funding for your current programming—or build more admin or overhead into the budget of that new partner contract or grant. Compensation must grow as program size grows.
Set Priorities and Frame: It's time to dispel the myth that nonprofit workers cannot ethically make a living at the same time as they serve a mission. To start, let's have candid conversations with our funders and boards around this topic. As we know, underpaying staff is more expensive in the long run, because it results in a high turnover rate and gaps in institutional knowledge. If you're interested in seeing how one organization began to address these issues, check out how the nonprofit CompassPoint reimagined compensation.
Many nonprofits really get this right. Many have work to do. It's a complicated issue, and it connects to the larger challenges of the nonprofit industrial complex. Our sector is full of extremely compassionate, skilled, and talented people who put their missions above all else. Let's remember the ways that fair and equitable compensation structures serve those missions, too—perhaps more than we realize.