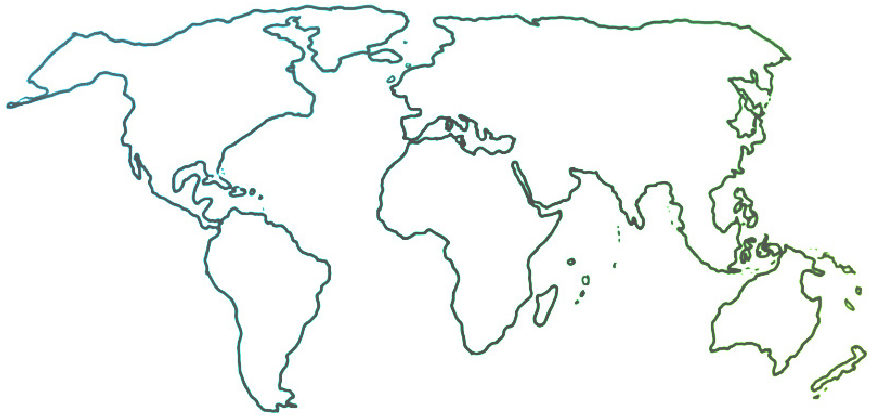 The Ensemble seeks to connect and inform all people who are committed to ensemble music education for youth empowerment and social change.
The Learning behind NEO-Learning
02-03-2021
In the semi-remote town of Roebourne in the Pilbara region of the Western Australian Desert, the lack of attainment of Aboriginal young people in the Western education system does not reflect their place-based cultural literacies, which completely outstrip their city-based counterparts from Australia's most successful schools, suburbs, and socio-economic cultures. They are so advanced and so advantaged in many Indigenous knowledge banks—over which their families and Elders are custodians—that they revel, often unknowingly (or the knowing is suppressed) in a unique cultural advantage.
These are the knowledge banks and practices that the planet needs for its survival. A report in the scientific journal Challenges, titled "In Indigenous Natural and First Law in Planetary Health," puts it thus: "From an Indigenous land-based worldview, where this original knowledge is rooted, all is considered alive, of living energy, and of spiritual value rather than materialistic or financial value."
These values could not be more divergent from those that inform Western education. Viewed in this context, our well-meaning education system appears to be a key driver of destructive progress. Perhaps the fundamentals of our education systems are a core part of hyper-problems we face—climate change, species extinction, racism, othering, and environmental destruction—rather than what we all hope for: to be part of the solution. If so, then how can teachers of goodwill, who want the best for their students and the future, proceed in a culturally safe way in this existential and often bewildering context?
These questions are urgent and have produced many useful experiments. One such experiment is NEO-Learning, a digital learning resource from Big hART's stable of projects in Australia. A not-for-profit for 30 years, Big hART's goal is to help to build communities and drive change. The saying "it is harder to hurt someone if you know their story" is a touchstone for us in our everyday endeavor to bring invisible stories to the attention of the larger public—not through the digital sledgehammer of third-party story-stealing, but through long-term co-creation and intermediation projects. When we achieve something close to our purpose, it is through collective participation in augmenting the flow of positive change.
NEO-Learning grew out of Big hART's interactive digital comic NEOMAD, a fictional, futuristic fantasy based on real people and places and created with Aboriginal young people. NEOMAD celebrates the strengths, adventures, and cheekiness of the lives, knowledge, and culture in the Pilbara region. The comic was a product of our Yijala Yala Project—a long-term (currently ten years) intergenerational cultural arts project designed with the Roebourne community.
From there, we developed NEO-Learning: cross-curriculum Indigenous studies in an intercultural collaboration across the country. The program came to life through the backing of the Telstra Foundation and a competition set up for non-profit organizations called Tech4Good; it is now being tested in schools across Australia. New learning, new teacher relationships, and new platforms—based on the deepest systems of knowledge grounded in regional, national, and cultural stewardship, offered generously and safely by First Nations people.
In putting Aboriginal young people and their mentors in charge of the permissions, the desire, the inspirations, and the assumptions of how, why, what to learn, NEO-Learning inverts the usual approach to teaching Aboriginal studies across the curriculum, which is often structured to be "about" and not "with" Aboriginal people. This is the heart of the project—the fun of learning with cultural safety.
How does music learning work, in NEO-Learning? The music unit is rooted in the concept of "know the song, know the country." It explores musical content co-created by the Roebourne community with Big hART over the past ten years, treating this Indigenous content as a source of inspiration for teachers and students to make music in the present. The links to learning are varied and can include gaining a basic understanding of the relationship between song and country; spontaneous simplicity in music-making; and learning the significance of ancient song lines that span generations and even continents.
Examples are varied. For instance, the unique Pilbara region 'Tjaabi' song form is explored, exposing students to this remarkable musical expression. Tjaabi are short spontaneous songs, which are publicly accessible and culturally safe. They come upon a singer in a moment of emotion, and are remembered and passed down between generations of family singers. Tjaabi can be used to greet the day, or describe a dream, or conjure up one's first contact with a truck on a bush track.
Another example is Songs for Peace & Murru, where students explore collaboration and performance by writing songs about social issues, place, and strength. These songs are written in Roebourne District Prison as well as in community workshops, with music carrying themes of longing for freedom, family, and peace. Incarceration rates of Aboriginal people in Australia are shameful, and the songs are powerful, with these workshops carefully curated according to age group.
Within the NEO-Learning Digital Lab in Roebourne, students can meet the current crop of young beat-makers in Roebourne and check out their work. The unit touches on music theory—rhythm, feels, counting, and subdivisions—and examines how music influences other art forms. Students gain cultural understanding by learning about instruments used in timeless songwriting traditions—e.g., a tin can or set of Wirra (like boomerangs in shape, made to play rhythm) in certain Tjaabi pieces. These instruments sit alongside the learning digital literacy skills needed in beat-making, as each student learns to make their own composition and tell their story through music on iPads.
Says Yindjibarndi cultural leader Michelle Adams, in Roebourne: "In the work we do, it's so important to acknowledge that heritage is a future concept. Intergenerational learning is very much the model of how we would learn from a grandparent, for example. To keep the collaborative approach strong, we discover all our different knowledge systems together. The Elders guide the process of what is teachable."
During another long-term project with the Pitjantjatjara people of the Central Desert of Australia, an important Elder, now passed, observed us doubting our intercultural work and said: "Culture is not finished, country is not finished… talk about the life, talk about the good things…" The West is still an adolescent culture—Shakespeare was only 50 generations ago, Christ 100. Aboriginal people on the Australian continent steward a culture of 2,000 continuous generations of "the life"; this culture could be and should be the natural foundation of our curriculum. NEO-Learning is dipping its toe into the great reservoir of this stewarded life and culture.