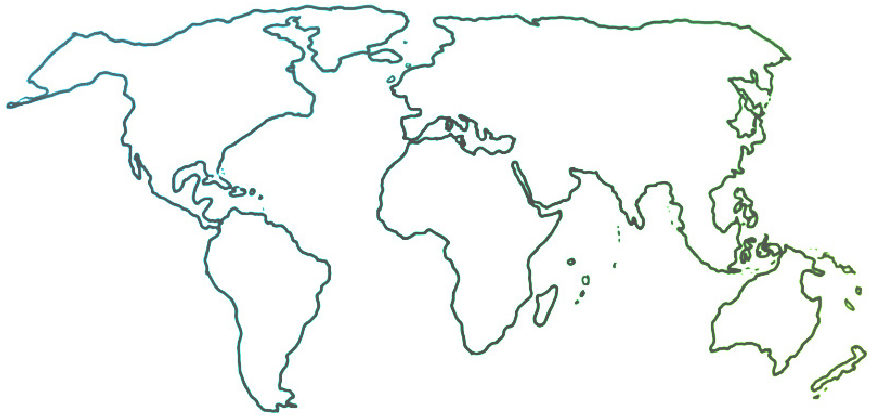 The Ensemble seeks to connect and inform all people who are committed to ensemble music education for youth empowerment and social change.
The Ambassadors' Exchange: July Program Updates
07-06-2022
This month, Ambassadors from around the world check in with updates from the past month and share their hopes for the future.
Big Thing, Little Time | Vadim Fong (New Zealand)
A Celebration at the Close | Brianna Herrera (U.S.)
Summer at ELM | Nicolas Lau (U.S.)
Looking Ahead to YOLA | Juan Florez (U.S.)
Purple and White, It's Alright | Helen Faucher (Canada)
Nuevas Experiencias | Esteban Molina (Colombia)
---
Big Thing, Little Time
Vadim Fong (New Zealand)
June was a big month for Sistema Whangarei, with concerts, competitions, and many rehearsals in between. We have been busy with lots of exciting stuff that we're excited to share with you.
The first exciting development came when members of Sistema Whangarei received an opportunity to play with the Auckland Philharmonic Orchestra, through an event called "The Community Play In." We played alongside musicians from other music organizations around Whangarei, such as Whangarei Youth Music, Northland Sinfonia, and the Whangarei Adult Orchestra. We woke up bright and early on a rainy Sunday morning and caught the bus for a long journey to Auckland, New Zealand's biggest city. After waiting for a while, we were ushered into the elegant Auckland Town Hall, where we rehearsed and later performed breathtaking arias from Verdi, with a 500-piece orchestra and full chorus. It was a fantastic experience, with many of us receiving one-on-one advice from the professionals.
Just two nights later, the District Round of the New Zealand Chamber Music Competition began. Six chamber groups gathered at St. John's Golden Church on June 14 to compete. This year, the competition was judged by Deborah Rawson, the former head of woodwinds at the New Zealand School of Music. All the groups included students from Sistema Whangarei, and all did well that evening. Some notable examples are the Kent Consort, who won the Adjudicators Award, Te Huihuinga Oro o Hinemoana, who won Best Overall, and the Tre-Men Trio, who won Best Original Piece, Best Performance of a New Zealand work, and the KBB Music Award for having a percussionist.
Later that weekend, we continued one of our longtime projects, "Time for Our Stories." We continued to learn how to tell stories through poetry, art, and musical improvisation, collaborating with string, wind, and percussion players within Sistema. We put on performances including duets, chamber music, and mini- operettas.
And finally, we put on the Matariki concert to celebrate the Māori New Year. We had many groups perform a wide array of music, from beginner string players playing nursery rhymes to chamber music groups playing modern music to an orchestra playing traditional Māori waiata (songs). It was a great way to end the year.
As you can see, it's been a busy month for us. All the best from us in Whangarei!
---
A Celebration at the Close
Brianna Herrera (U.S.)
June has been an active month for the students here at El Sistema Lehigh Valley. We kicked off the month with a performance at the Arts Walk in downtown Allentown, performing ensemble pieces by Bach, Haydn, and Grieg along with solo and duet pieces from students. As everyone worked hard for the end-of-year concert, I took the opportunity to reflect on how much El Sistema has impacted me. I even gave a speech, getting a bit emotional as I talked about my experience here. Words cannot express how grateful I am for all the opportunities this program has provided me. Being able to share my love for music is a true blessing.
Our concert was one for the books. ESLV celebrated our 10-year anniversary at Miller Symphony Hall this year, but COVID forced us to postpone our celebration until we were together again. As such, our concert not only featured choir and orchestra performances from students but also surprise visits and videos from former teachers. It was an emotional night as everyone said goodbye to our two seniors (I am one of them) and welcomed us as alumni. We are so proud of all the students this year. Being a senior, this year has been very challenging for me personally, but worth it nonetheless.
To end the year, my fellow senior student Gabriel Medina and I were honored to have a senior recital. The program consisted of solo performances by each of us, Vivaldi's A Minor Concerto and Vittorio Monti's "Csárdás." It was exciting to put together a string quartet with an arrangement of Astor Piazzolla's "Oblivion." Toward end the recital, Gabriel and I played Bach's double violin concerto in D minor! It was incredible to play for friends and family—I will definitely miss it. Next year I hope to grow at Kutztown and continue to be a part of my ESLV family.
All photos and livestream from our concert can be found on our Facebook page. I hope you continue to follow our students through the summer program—big things are coming!
Check out the Facebook Livestream here.
Congratulations to Brianna Herrera, who graduated high school this year and is off to Kutztown University to study music education in violin!
---
Summer at ELM
Nicolas Lau (U.S.)
Although it is summer vacation for Enriching Lives through Music (we've just held our last concert of the season), there is still a lot more in store for ELM musicians. Our musicians will have another month of summer classes, with younger musicians using this time to prepare for a performance at our Marin County Fair. This is a time for our ELM musicians to celebrate music and community in Marin. The older students are continuing to take music lessons and trying to prepare for fall classes. There is so much more planned for the ELM musicians, including new chamber ensembles and other ways to spread their love for music to their community.
---
Looking Ahead to YOLA
Juan Florez (U.S.)
This coming month, I will be working at the YOLA (Youth Orchestra of Los Angeles) National Festival. Hosted by the Los Angeles Philharmonic, the festival brings in young musicians from El Sistema–inspired programs across the United States, at no cost to them. They receive world-class instruction from mentors who come from around the world, in various settings that include the YOLA Beckmen Center and the Walt Disney Concert Hall. The festival culminates in a grand performance under the direction of Gustavo Dudamel. I have participated in this festival every year since its inception and am extremely proud to now be on the other side of the table. This is an exciting opportunity to learn more about the world of arts administration and mentoring/inspiring young people.
---
Purple and White, It's Alright
Helen Faucher (Canada)
By the time you read this, the New Brunswick Youth Orchestra will have wrapped up our entire orchestra season with two glorious final concerts! This is very sentimental for me, as these will be my last concerts with the orchestra before I leave to continue my violin studies at Western University. I am incredibly thankful that the pandemic here in Moncton has become nearly nonexistent; this has allowed our orchestra to see each other more often and ultimately play and collaborate musically at a higher level.
On a more personal note, on June 27, I will have the privilege to play at my graduation! My teacher and I agreed that "Estrellita" by Manuel Ponce would be the perfect piece to play—a tender, moving, and bittersweet song. I feel blessed that I get to say goodbye to my graduating class with passion.
Congratulations to Helen Faucher, who graduated high school this year and is off to Western University to study violin!
---
Nuevas Experiencias
Esteban Molina (Colombia)
We at Iberacademy have had a full month of new experiences—especially our European tour from June 4–19. Sixty-two musicians from the Iberacademy Orchestra performed works such as "The Rite of Spring" by Igor Stravinsky, "Symphony No. 2" by Piotr Ilich Tchaikovsky, and "Río Abajo: Rapsodia Sinfónica" by the Colombian composer Juan David Osorio, among others. The members' days were filled with constant learning throughout six concerts performed in the cities of Wintherthur (Sweden), Dornbirn (Austria), and Vaduz (Liechtenstein). It was fun to showcase Latin American talent on these European stages.
We've also begun to roll out the beginning stages of a program called "In-crescendo," which offers classes to students from various municipalities in the Colombian department of Antioquia. The program's goal is to provide new spaces for learning and social transformation through music. We started with virtual classes but were able to pay a few in-person visits to the municipalities throughout the month. I've been very excited with the classes I've taught so far, and I can't wait to share how I've grown with my students as the program develops.
For now, we continue to work on other projects for the next few months, all the while rejoicing at the progress we've made this month.