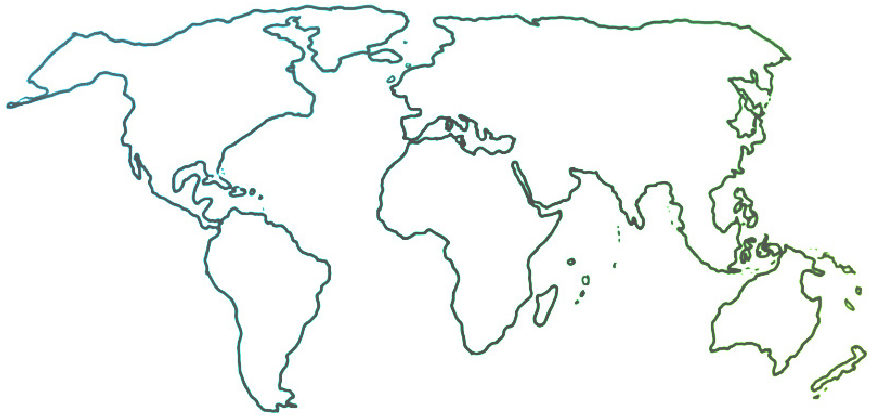 The Ensemble seeks to connect and inform all people who are committed to ensemble music education for youth empowerment and social change.
The Abreu Chamber Choir
01-06-2021
The Abreu Chamber Choir (ACC) is a vocal group formed by young Venezuelan singers who grew up in El Sistema programs but are currently residing in several countries in Europe. The group was founded because of a desire to return to making music with colleagues and friends. We have organized a number of concerts, collaborative learning days, and training workshops for young singers and conductors, continuing the legacy and visionary teachings of Maestro José Antonio Abreu.
Thanks to their talent and the excellent musical training they received in Venezuela, several of our members have gone on to continue their professional music training at some of the most prestigious musical institutions in Europe. Others have had to temporarily move away from singing in order to start new professional lives, but they carry with them an unwavering love of music and a hope to return to it in the future.
The idea of forming this new choir grew from my encounter with Maestros Marco Gandini and Sergio Bologna in May 2019, during a production of Puccini's opera Gianni Schicchi  in Carrara, Italy. In discussing new possibilities and scenarios for operatic production, we realized that we first needed a choir, so we contacted former colleagues from the Simón Bolívar National Youth Choir of Venezuela and proposed this project. The idea was received enthusiastically by all, and we decided to name the group the Abreu Chamber Choir, as a tribute to the man who dedicated his life to social development through music in Venezuela.
The ACC musical directors are Jonás Yajure and Juan Gorrin, two young conductors with wide-reaching artistic careers. We also work with many other choir conductors who have experience with children's choirs and vocal and instrumental training. Our most recent guest conductor, Maestro Vincent Heitzer, serves as organist and maestro of the Basilica of the Holy Apostles Church in Cologne, Germany.
With the Abreu Chamber Choir, our goal is to bring music of the highest interpretative quality to communities, schools, churches, hospitals, and other shared spaces. We also aim to pay forward our own knowledge and training by offering masterclasses, didactic concerts, cultural exchanges, and more.
We first performed as a group in August 2019, in a small recital for the inhabitants of the social cooperative Mondo di Comunità e Famiglia in Villapizzone (Milan) as a thank you for the hospitality we received from them on many occasions. Mondo di Comunitá president Dr. Elisabetta Sormani and member Dr. Tullio Cottatellucci helped us present the project to Alessandra Abbado, daughter of the late Maestro Claudio Abbado; she was very receptive, and enabled us to present our initiative to Maria Majno, President of SONG/Sistema in Lombardia, the organization founded by Maestro Abbado. During that meeting, the possibility was raised that we might perform a concert during El Sistema Europe's planned 2020 residency with the Madrid Orchestra. Unfortunately, that chance ended when the coronavirus pandemic began.
However, thanks to Maria's immense support and commitment, we were able to present our project to the general assembly of El Sistema Europe, where we shared our work and expressed our firm intention to strengthen our ties with ES Europe. We also stated our willingness and ability to collaborate in training young singers and conductors and to support the academic strengthening of existing choral groups—including the creation of new children's or youth choirs.
During the darkest days of the pandemic in Italy, we produced a virtual performance of the motet "Crucifixus" by Antonio Lotti. In creating this video, we strove to present a visual work of art as well—rather than the usual Zoom box array. Our design is like a geometric Mondrian, filled with the fundamental colors of light as used by the great Venezuelan artist Carlos Cruz-Diez. The message conveyed by the music and design is that life, however ambiguous and momentary, can be also beautiful and everlasting if we embrace a "larger unity."
The reopening of domestic flights in Europe this past summer allowed a small group from the ACC to participate in the opening concert of the ReGeneration Festival in Florence, Italy. During our stay at the Salesian Institute of the Immaculate, we noticed that a group of blind children was staying there as well. Immediately, we contacted those in charge of the children and offered an open rehearsal, which they gladly attended. That moment—feeling the euphoria in their applause—filled us with great joy, helping us understand that we are walking the right path.
Our dream will always be to sing and to become multipliers—to promote, with our actions, the philosophy of social and cultural integration that guides us. We intend to help more and more young people enjoy the wonderful experience of choral singing, and to create something on a larger scale as well. We want to unite the voices of Europe's children and young people as one and, one day, to found a great choir: The Symphonic Choir of Europe.