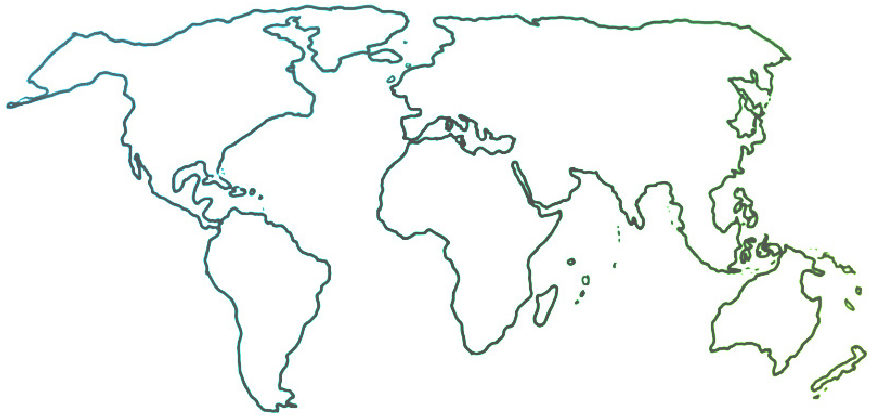 The Ensemble seeks to connect and inform all people who are committed to ensemble music education for youth empowerment and social change.
Side by Gigantic Side by El Sistema Sweden
06-28-2018
Side by side—times two thousand.  Led by the city and region of Gothenburg, Sweden, the Gothenburg Symphony, and El Sistema Sweden, "Side by Side by El Sistema" gathered 2000 students for a five-day summer camp in the days leading up to the summer solstice.  They created seven orchestras, six choruses, and culminating performances of a gigantic kind rarely seen outside Latin America's Sistemas.
The enormous size and the "side by side" theme, embodied on many levels, make this annual event unique in the Sistema world.
El Sistema Sweden has become the largest Sistema program outside of Latin America, with 9,000 participating students in its 35 sites in 30 cities.  If you count teachers, leaders, and involved family members, there are 40,000 people active in the Swedish Sistema community.  They have active partnerships across Sweden with 35 community music and art schools and 18 professional/semi-professional orchestras—including the Swedish national orchestra in Gothenburg, which helped start the original El Sistema Sweden program when Gustavo Dudamel was its music director.
The size of the Swedish Sistema and the demographics of its students (most from immigrant or "recent arrival" communities) give the "side by side" theme its power.  The camp mixes students and teachers from Sistema programs with students and teachers from the more traditional Swedish municipal music schools and other private music schools.  The camp celebrates young people who love music, wherever they come from, wherever they are learning to love music. SxS is cleverly organized to have students from these different backgrounds mixed in the intensive rehearsals that are especially fun and fast-paced, and throughout every orchestra and choir.  The program also mixes students from different skill levels, to build ambition for the less experienced by having them play with those who are more experienced. The largest culminating concert was held in an arena used for sports and large rock music events—Elton John will play there on his "farewell" tour.  Two thousand kids filled the floor of the arena, and seats were packed with family and community members.  There was also a culminating concert of the choruses.
Have you managed a multi-day event with your orchestra? If you have, you know how complicated the logistics can be.  Just imagine seven orchestras, add six choirs, and intense rehearsal schedules for each, plus food and recreation.  Unbelievably, the camp ran smoothly, managed by a small heroic staff, led by a faculty of 60 (another 15 if you also count the musicians of Gothenburg Symphony Orchestra doing sectionals with advanced- and pre-advanced orchestras), and helped by 147 volunteers—78 volunteers came from SEB bank, which is a main sponsor of SxS.  The logistical accomplishment alone was astonishing.  They even managed to move one orchestra of 400 off the stage and another orchestra of 300 into its place within four minutes, between pieces.
Another level of "side by side" was manifested by the top student orchestra playing with the Gothenburg Symphony, a full concert of music that included Dvorak, Stenhammar and Kabalevsky.  The mentoring was evident, and the quality of the sound was clearly inspiring to the students. I was especially struck by a moment in rehearsal when one young Sistema student born in Africa leaned over to his stand mate, a member of the Gothenburg Symphony, and they exchanged a relaxed laugh as longtime colleagues would.
Another moment resonated with the side by side theme.  I watched a flute sectional that mixed intermediate and advanced-beginner players: a group of six municipal school intermediates came in late from another rehearsal, chatting and giggling like a team.  The teacher asked them to sit side by side with the less experienced students, most of whom came from Sistema programs.  The older girls looked disappointed to be broken up, but complied dutifully.  On a break, the older girls kept chatting with the beginners before ambling back to their upper-orchestra group.  And when the break was over, the more-advanced students went directly back to their new standmates and were chatting and helping – side by side making a difference socially as well as musically.
The Dream Orchestra was in the mix too.  This is El Sistema Sweden's most ambitious project, an orchestra of young refugees who arrived without parents.  They are late to learning their instruments, and many are stressed from trauma and legal immigration issues; the orchestra is becoming their family.  They too were playing side by side in harmony.
There was certainly a Venezuelan feel to the event—its size and outrageous ambition.  It's no surprise that the Artistic Director of El Sistema Sweden is Ron Davis Alvarez, who grew up in El Sistema Venezuela, was the director of a núcleo there by age 18, founded a program in Greenland, and has now settled in Gothenburg, while still traveling the world a great deal.  Ron conducted three of the largest orchestras, and his playfulness and drive gave the whole camp its overall feel.  He is the founder of the Dream Orchestra too.
I see this camp as a model for the entire Sistema movement.  No, we don't all need to aim for a camp with the population size of a small town.  But we must all note this celebration of joining Sistema students and teachers with other music education programs and resources—to raise the level of all.  It is working in Sweden.  Across the country, the largest European Sistema network is coming closer to the larger municipal arts school network.  As in many countries, there has historically been some tension between the two, but many are now recognizing the advantages they can provide one another if they coordinate, such as increased funding and visibility.  My taxi drivers both to and from the airport knew about the music camp and that something special was happening in their town.  They didn't know anything about Sistema or not Sistema, but they knew that kids of all different backgrounds, including the new arrivals (who represent an issue around which there is significant political tension) were doing something big together.  They spoke about this with pride as a model for the city they hope to become.
The Side by Side by El Sistema Summer Camp will continue to grow; indeed, they expect to reach 2500 students in 2019, and to start becoming a destination for programs in other countries, side by side across borders.  We have often written in The World Ensemble and The Ensemble newsletters about the importance of Sistema programs partnering with other music programs in their localities; the Swedish example embodies that idea in a world-leading way.
Author: Eric Booth, Publisher of The World Ensemble
Date Published: 27 June 2018
---
Un "Side by Side" sueco de proporciones gigantescas
Lado al lado—multiplicado por 2,000. Dirigido por la ciudad y la región de Gotemburgo, Suecia, la Orquesta Sinfónica de Gotemburgo, y El Sistema Suecia, "Side by Side by El Sistema" (SxS) unió a 2,000 estudiantes para un campamento de verano de cinco días justo antes del solsticio de verano. Crearon 7 orquestas, 6 coros, y conciertos de un tamaño gigantesco raramente visto afuera de "los Sistemas" latinoamericanos.
Las proporciones y el tema "side by side" (lado al lado), el cual se vivió de muchas formas, hacen único este evento anual en el mundo de El Sistema.
El Sistema Suecia se ha vuelto el programa de El Sistema más grande afuera de América Latina, con 9,000 estudiantes participando en 35 sedes en 30 ciudades. Si cuentas a los profesores, los líderes, y los familiares involucrados, hay 40,000 personas activas en la comunidad sueca de El Sistema. Tienen colaboraciones activas por todo el país, con 35 escuelas comunitarias de música y arte, y 18 orquestas profesionales o semiprofesionales—incluyendo a la orquesta nacional sueca en Gotemburgo, la cual ayudó a lanzar el primer programa de El Sistema Suecia cuando Gustavo Dudamel era su director musical.
El tamaño de El Sistema Suecia y la demografía de sus estudiantes (la mayoría proveniente de comunidades de inmigrantes o "recién llegados") da poder al tema de "lado al lado." El campamento mezcla a estudiantes y profesores de programas de El Sistema con estudiantes y profesores de las escuelas musicales municipales más tradicionales y de otras escuelas de música privadas. El campamento celebra a la gente joven que ama la música, no importa de dónde vienen, o dónde están aprendiendo a amar la música. SxS está organizado inteligentemente para integrar a esos estudiantes de contextos diferentes en los ensayos intensivos que son particularmente divertidos y rápidos, y en cada orquesta y coro. El programa también mezcla a estudiantes de diferentes niveles de habilidades, y la ambición de los principiantes crece al tocar con los que tienen más experiencia. El concierto más grande culminante tuvo lugar en un estadio que se usa para eventos grandes de deporte y música rock—Elton John tocará allá en su "última" gira. 2,000 niños llenaron el centro del estadio, y los asientos estaban abarrotados de familiares y miembros de la comunidad. También hubo un concierto culminante de los coros.
¿Has gestionado algún evento de varios días con tu orquesta? Si lo has hecho, sabes lo complicada que puede ser la logística. Sólo imagina 7 orquestas, 6 coros, y horarios intensivos de ensayo para cada ensemble, además de la coordinación de comida y recreación. Increíblemente, el campamento funcionó fluidamente, gestionado por un personal pequeño y heroico y dirigido por 60 profesores (más otros 15 si cuentas a los músicos de la Orquesta Sinfónica de Gotemburgo que hacían talleres de fila con las orquestas más avanzadas), con la ayuda de 147 voluntarios—78 de ellos del banco SEB, que es un patrocinador principal de SxS. El logro logístico en sí fue asombroso. Durante el concierto, pudieron sacar a una orquesta de 400 y poner otra, de 300, en el escenario en cuatro minutos, entre obras.
Otro nivel de "lado al lado" se manifestó cuando la orquesta estudiantil más avanzada tocó con la Orquesta Sinfónica de Gotemburgo un concierto completo de Dvorak, Stenhammar, y Kabalevsky. La relación de mentores fue evidente, y la calidad del sonido evidentemente inspiró a los estudiantes. Me impresionó en particular un momento de ensayo cuando un joven estudiante de El Sistema se acercó a su compañero de atril, el cual venía de otro contexto social y musical, y compartieron una risa relajada como si fueran colegas desde hace mucho tiempo.
Otro momento resonó con el tema de "lado al lado." Observé un taller de flautas que mezcló a instrumentistas de niveles diferentes. Un grupo de seis estudiantes de nivel intermedio provenientes de una escuela municipal llegaron tarde de otro ensayo, hablando y riéndose como un equipo. El profesor les pidió que se sentaran al lado de los estudiantes principiantes, la mayoría de programas de El Sistema. Parecían decepcionados al ser divididos, pero obedecieron. Durante un descanso, seguían hablando con los principiantes un rato antes de volver donde sus amigos. Y cuando se acabó el descanso, estos estudiantes más avanzados volvieron al toque donde sus compañeros de atril para hablarles y ayudarles – lado al lado viviendo el cambio social.
También estaba la Orquesta de los Sueños. Ese es el proyecto más ambicioso de El Sistema Suecia, una orquesta de jóvenes refugiados que llegaron sin sus padres. Están empezando tarde el proceso de aprendizaje musical, y muchos cargan el estrés de trauma y de cuestiones legales migratorias, pero la orquesta se está volviendo su familia. Ellos también tocaron al lado de los demás, en armonía.
Por cierto, el evento tenía una vibra venezolana—por su tamaño y su ambición extravagante. No es una sorpresa que el Director Artístico de El Sistema Suecia es Ron Davis Álvarez, que se crió en El Sistema Venezuela, dirigía su propio núcleo allí a los 18 años, fundó un programa en Groenlandia, y se ha instalado en Gotemburgo aunque siga viajando por el mundo. Ron dirigió tres de las orquestas más grandes, y su motivación y carácter juguetón crearon la atmósfera del campamento. También es el fundador de la Orquesta de los Sueños.
Yo veo a este campamento como un modelo para todo el movimiento de El Sistema. No es necesario que todos organicemos campamentos con la población de un pequeño pueblo. Pero sí hay que tomar nota de esta celebración de unir a estudiantes y profesores de El Sistema con otros programas y recursos—para subir el nivel de todos. Está funcionando en Suecia. Por todo el país, la red más grande de El Sistema en Europa se está acercando a la red de escuelas municipales de artes, la cual es aún más grande. Como en muchos países, históricamente ha habido tensión entre las dos, pero mucha gente ahora reconoce las ventajas que pueden compartir si coordinan su trabajo. Eso puede significar más fondos y mayor visibilidad; los taxistas que me trajeron de y me llevaron al aeropuerto sabían que había un campamento y que algo especial estaba pasando en su ciudad. No sabían nada sobre El Sistema, pero sabían que chicos de contextos diferentes, incluso los recién llegados (un tema de mucha tensión política) hacían algo grande juntos. Hablaban del campamento con orgullo como un modelo para la ciudad en la cual quieren convertirse.
El Campamento de Verano "Side by Side by El Sistema" seguirá creciendo; de hecho, anticipan alcanzar a 2,500 estudiantes en 2019 y comenzar a ser un destino para programas de otros países, lado al lado sin fronteras. Hemos escrito muchas veces en los boletines de The World Ensemble y The Ensemble sobre la importancia de las colaboraciones entre programas de El Sistema y otros programas de música; el ejemplo sueco personifica esa idea de una manera transformadora.
Escrito por: Eric Booth, Co-Editor de The World Ensemble