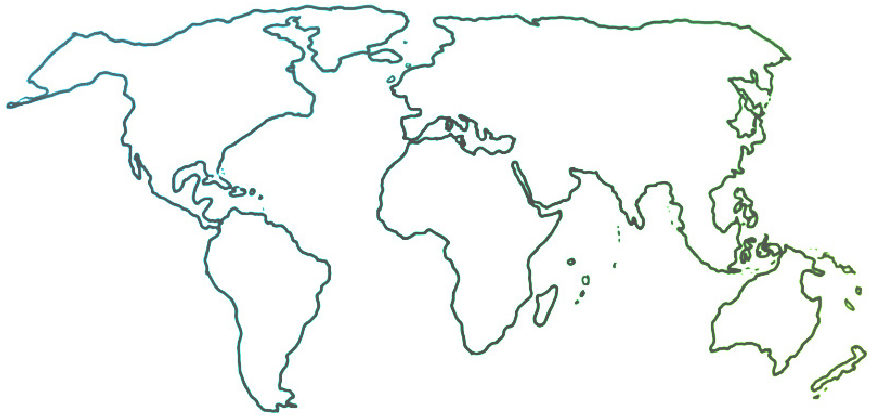 The Ensemble seeks to connect and inform all people who are committed to ensemble music education for youth empowerment and social change.
Uncategorized
Orquesta de Peñalolén:  A Source of Community Pride in Santiago, Chile
05-31-2019
The Peñalolén Orchestras Program began in 2000 as a social program dedicated to the ideas that children are most important, and that their instruments are the bridge to improve their quality of life. With a very small budget, we are installed in a municipal school in the neighborhood of Lo Hermida, the Antonio Hermida Fabres School.  Formed as a result of the eradication of the most vulnerable neighborhoods from more affluent communes, Peñalolén is a populous low-income community with serious problems of poverty and vulnerability.
Even today, the Lo Hermida neighborhood is a symbol of the struggle against the inequality inherited from the military dictatorship of the 70's and 80's.  In the following years, the project expanded to two other schools whose students are at serious risk of social vulnerability, the Matilde Huici Navas school and the Arab National Union.  Increased funding from public and private sources supported the maintenance and growth of the program.
More recently, the program has been able to move to the newly built Chimkowe Cultural Center, which has rooms equipped for musical work. In addition, more instruments have been acquired, including clarinet and flute as well as stringed instruments.  Teachers give individual theory and solfeggio lessons as well as ensemble lessons.  Currently, all the activities of the orchestra program operate at CHIMKOWE Cultural Center, with exception of brass and beginner group violin lessons, which take place in two schools: Juan Bautista Pastena (beginning violin) and Matilda Hichi Nava (brass).
The program now has 82 students, with 48 in the children's orchestra (directed by Amanda Castro Montoya); 26 in the youth orchestra (directed by David Saavedra); and 9 in beginner level music lessons.  Master teachers José San Martin and Mireya Alegría have been with us for many years.
In the community, a sense of respect for the students has been growing—respect that is passed on to their families and their surroundings, changing the face of the neighborhoods to which they belong.  The community is proud of the school's ensemble music training—a kind of training that is not found even in the nearby, prestigious private conservatory.
The young musicians are showing positive changes in their schoolwork, with regard not only to their classroom behavior but also to their academic performance. They are learning more elaborate repertoires, and every year they perform a concert in the most important venue in Chile, the Municipal Theater of Santiago..
As the number of students has grown, the program has been restructured to include two ensembles, a children's orchestra and a youth orchestra.
Among these students is Rain Escalante Silva, who, in 2014, began to attend the Eduardo de la Barra School, in the sector of San Luis de Peñalolén. Rain's case is special. He has been diagnosed with Autism Spectrum Disorder (ASD), which is manifested in problems of socialization, communication, and behavior. The day that the Peñalolén Student Orchestra visited the Eduardo de la Barra school to recruit interested students, Raín was there. He went straight to the violin. Since that day, he has never put it down.
"Since he was a kid, I knew that he liked the violin," says Veronica Silva, Rain's mother. "When he listened to music, he always made the gesture of bowing a violin.  I don't know where he got it from, but he already knew that the violin existed and knew how to recognize its sound.  For me it was difficult, because I did not have the money to buy one, much less to pay for classes. The good thing is that the Peñalolén Orchestras Program has an open door policy for any child who would like to learn music and play an instrument."  She adds, "He does not like loud noises; he gets uncomfortable when there are a lot of people, and if he does not want to do something, he does not do it. But with the violin it was different from the very first day. Now he does things alone; I no longer have to accompany him everywhere. He goes alone to his classes.  He even got a job as a gardener, saved his money, and bought his own violin.  And right away, he brought back the violin the program had loaned him, because he knew it could be used by another child who needed it.  I do not know how to say this—it was like my son blossomed."
Rain is now 15 years old.  He has already played violin for 5 years and is part of the 48-member Children's Orchestra. The next step will be to move to the ranks of the Youth Orchestra.  That step could mean that Rain, along with his colleagues, will travel abroad to show what they learned in the Peñalolén Orchestras Program.
Our ensembles perform frequently in Santiago.  In their home community, they perform at schools and fairs, and in the community orchestra.  Since 2014, both the children's and youth orchestras have toured Chile, north to Atacama and south to Isla Grande de Chiloé, where they have performed in the most important settings of the country. Last year, they made their first visit outside the country, traveling to the United States to play with the Youth Orchestra of Washington (DCYOP), who had visited Peñalolén the previous year under the project "Two Countries, One Passion."   Theirs favorite pieces are Holst's "St. Paul's Suite," Bach's Brandenburg Concerto No. 3, and a version of Carlos Gardel's "Por una Cabeza."
Author: Cristian Sottolichio Leighton, Institutional Relations Director for Chimkowe Cultural Center
Date: 31 May 2019
---
Orquesta de Peñalolén: Una fuente de orgullo comunitario en Santiago de Chile
Por Cristian Sottolichio Leighton, Director de Relaciones Institucionales del Centro Cultural Chimkowe
El Programa de Orquestas Peñalolén inició en el 2000 como programa social dedicado a las ideas que los niños son los más importantes, y que sus instrumentos son un puente para mejorar su calidad de vida. Con un presupuesto muy pequeño, nos instalamos en un colegio municipal en el barrio de Lo Hermida, el Liceo Antonio Hermida Fabres. Formado como resultado de la erradicación de los barrios más vulnerables de parte de las comunidades más adineradas, Peñalolén es una comunidad de bajos recursos muy poblada con problemas serios de pobreza y vulnerabilidad.
Hasta hoy el barrio Lo Hermida sigue siendo un símbolo de la lucha contra la desigualdad heredada de la dictadura militar de los 70 y 80. En los años siguientes, el proyecto se expandió a dos colegios más, donde los estudiantes están en serio riesgo de vulnerabilidad social—el colegio Matilde Huici Navas y la Unión Nacional Árabe. Fondos aumentados de fuentes públicas y privadas apoyaron el mantenimiento y el crecimiento del programa.
Más recientemente, el programa ha podido mudarse al Centro Cultural Chimkowe, nuevamente construido, que tiene salas equipadas para el trabajo musical. En adición, se han adquirido más instrumentos, como clarinetes y flautas además de instrumentos de cuerda. Los profesores dan clases individuales de teoría musical y solfeo además de dirigir ensayos de ensamble. En este momento, todas las actividades del programa de orquesta operan en el Centro Cultural Chimkowe, con la excepción de los bronces y las clases grupales iniciales de violín, que tienen lugar en dos colegios: Juan Bautista Pastene (violín inicial) y Matilde Huici Navas (bronces).
El programa ahora tiene 82 estudiantes, con 48 en la orquesta infantil (dirigida por Amanda Castro Montoya); 26 en la orquesta juvenil (dirigida por David Saavedra); y 9 en clases musicales de nivel inicial. Profesores maestros José San Martin y Mireya Alegría llevan muchos años con nosotros.
En la comunidad, se va aumentando un sentido de respeto hacia los estudiantes—un respeto que pasa a sus familias y sus alrededores, cambiando la cara de los barrios a los cuales pertenecen. La comunidad está orgullosa de la educación musical de ensamble de la escuela—un tipo de educación que no se encuentra ni siquiera en el conservatorio privado y prestigioso que queda cerca.
Los jóvenes músicos están mostrando cambios positivos en la escuela, no sólo en su comportamiento en aula sino también en su desempeño académico. Están aprendiendo repertorios más complejos, y cada año presentan un concierto en el lugar más importante de Chile, el Teatro Municipal de Santiago.
Mientras el número de niños ha crecido, el programa se ha reestructurado para incluir dos ensambles—una orquesta infantil y una juvenil.
Entre estos estudiantes está Rain Escalante Silva, quien en 2014 empezó a asistir al Liceo Eduardo de la Barra, en el sector de San Luis de Peñalolén. El caso de Rain es especial. Ha sido diagnosticado con Trastorno del Espectro Autista (TEA), que se manifiesta en problemas de socialización, comunicación, y comportamiento. El día que la Orquesta Estudiantil de Peñalolén visitó al Liceo Eduardo de la Barra para atraer a estudiantes interesados, Rain estaba ahí. Se acercó de una vez al violín. Desde ese día, no lo ha soltado.
"Desde que era pequeño, yo siempre sabía que le gustaba el violín," dijo Verónica Silva, la madre de Rain. "Cuando escuchaba la música, siempre hacía el gesto de mover el arco en un violín. No sé dónde lo aprendió, pero él ya sabía que el violín existía y sabía cómo reconocer su sonido. Para mi fue difícil, porque no tenía la plata para comprarle uno, mucho menos para pagarle clases. Lo bueno es que el Programa de Orquestas Peñalolén tiene una política de puertas abiertas para cualquier niño que quisiera aprender la música y tocar un instrumento." Continúa: "No le gustan los ruidos fuertes, se siente incómodo cuando hay mucha gente, y si no quiere hacer algo, no lo hace. Pero con el violín fue diferente desde el primer día. Ahora hace cosas él solo; no tengo que acompañarlo a todo lado. Va solo a sus clases. Hasta encontró trabajo como jardinero, ahorró su plata, y compró su propio violín. Y al toque devolvió el violín que el programa le había prestado, porque sabía que podría ser utilizado por otro niño que lo necesitaba. No sé cómo decirlo—es como si mi hijo floreció."
Ahora Rain tiene 15 años. Ya lleva 5 años tocando violín y hace parte de la Orquesta Infantil de 48 miembros. El próximo paso será progresar a las filas de la Orquesta Juvenil. Este paso podría significar que Rain, junto con sus colegas, viajará al extranjero para mostrar lo que han aprendido en el Programa de Orquestas Peñalolén.
Nuestros ensambles se presentan a menudo en Santiago. En su barrio, tocan en colegios y ferias, y en la orquesta de la comunidad. Desde el 2014, ambas orquestas, la infantil y la juvenil, han ido de gira en Chile—al norte a Atacama y al sur a la Isla Grande de Chiloé, donde se han presentado en los entornos más importantes del país. El año pasado, hicieron su primera visita fuera del país, viajando a los Estados Unidos para tocar con la Orquesta Juvenil de Washington D.C. (DCYOP), que había visitado a Peñalolén el año anterior bajo el proyecto "Dos Países, Una Pasión." Sus obras preferidas son la St. Paul's Suite de Holst, el Concierto Brandenburgo No. 3 de Bach, y una versión de "Por una cabeza" de Carlos Gardel.