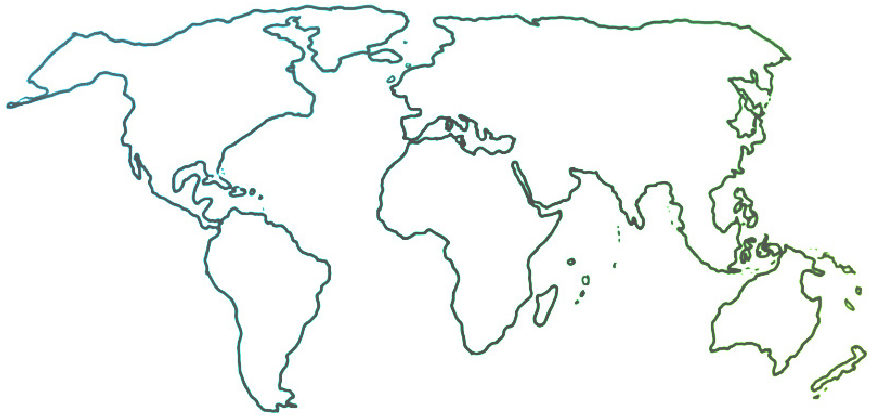 The Ensemble seeks to connect and inform all people who are committed to ensemble music education for youth empowerment and social change.
Uncategorized
Mozambique's Xiquitsi Program Celebrates Its Fifth Anniversary
10-27-2018
Xiquitsi is celebrating its fifth anniversary, and is using the marker to share its work with a wider audience and public, in its home of Mozambique and in other countries.  They have had a five concert series in this celebratory year—an ambitious expansion of their previous concert offerings.  This anniversary year has been one of new accomplishments.  For the first time in Mozambique, they performed Vivaldi's Four Seasons.  The founding teachers could never have imagined that skills would grow fast enough to make this possible within five years.  One of their composition students, Estevão Chissano, had two of his works performed in concerts in 2018—pieces for solo violin and string quartet.  This composer has already make a historic mark: last year, in 2017, Mozambique celebrated the 130th anniversary of the capital city, Maputo, with the premier of a Mass composed by Estevão Chissano, and performed by the Xiquitsi Orchestra.  This was a historical event for Mozambique as it is the country's first known classical music composition.
Xiquitsi also participated in the biggest classical music festival in Africa (Stellenbosch Chamber Music Festival).  The Festival happens in South Africa, and ten Xiquitsi students participated.  Six international musicians visited the program to teach and enrich their performances.  And three Xiquitsi students participated as interns in the Festival da Primavera in the city of Viseu, Portugal.  The Xiquitsi students Kleyd Alfainho (viola), Florêncio Manhique (cello) and  Inerzio José Macome (cello) were selected based on their exemplary efforts in the Xiquitsi project during the previous year.  The Xiquitsi community has dedicated their five year anniversary season to Maestro Dr. Jose Antonio Abreu – "founder of our father project, known as 'El Sistema' that has served as inspiration to Xiquitsi and many more programs across 65 countries around the world."
Date Published: 27 October 2018
---
El Programa Xiquitsi de Mozambique celebra su quinto aniversario
Xiquitsi está celebrando su quinto aniversario y está aprovechando la ocasión para compartir su trabajo con un público más amplio, en su lugar de orígen, Mozambique, y en otros países. Han tenido una temporada de cinco conciertos durante este año celebratorio—una expansión ambiciosa de sus ofrecimientos musicales anteriores. Este año de aniversario ha sido un año de nuevos logros. Por primera vez en Mozambique, tocaron las Cuatro Estaciones de Vivaldi. Los formadores fundadores nunca hubieran podido imaginar que las habilidades crecerían tan rápido para hacerlo posible en cinco años. Uno de sus estudiantes de composición, Estevão Chissano, tuvo dos de sus obras presentadas en conciertos en 2018—piezas para violín solo y cuarteto de cuerdas. Este compositor ya había dejado una huella histórica: el año pasado, en el 2017, Mozambique celebró los 130 años de la ciudad capital, Maputo, con el estreno de una misa compuesta por Estevão Chissano, tocada por la Orquesta Xiquitsi. Ese fue un evento histórico para Mozambique, porque la composición es la primera obra mozambiqueña de música clásica que se conoce.
Xiquitsi también participó en el festival más grande de música clásica en África (el Festival Stellenbosch de Música de Cámara). El Festival tiene lugar en Suráfrica, y diez estudiantes de Xiquitsi participaron. Seis músicos internacionales visitaron el programa para enseñar y enriquecer sus presentaciones. Y tres estudiantes de Xiquitsi participaron haciendo pasantías  en el Festival da Primavera en la ciudad de Viseu, Portugal. Los estudiantes de Xiquitsi Kleyd Alfainho (viola), Florêncio Manhique (chelo), e Inerzio José Macome (chelo) fueron seleccionados con base en sus esfuerzos ejemplares en el proyecto Xiquitsi durante el año anterior. La comunidad Xiquitsi ha dedicado la temporada de su quinto aniversario al Maestro José Antonio Abreu – "fundador de nuestro proyecto padre conocido como 'El Sistema' que ha servido como inspiración para Xiquitsi y muchos programas más en 65 países en todo el mundo."