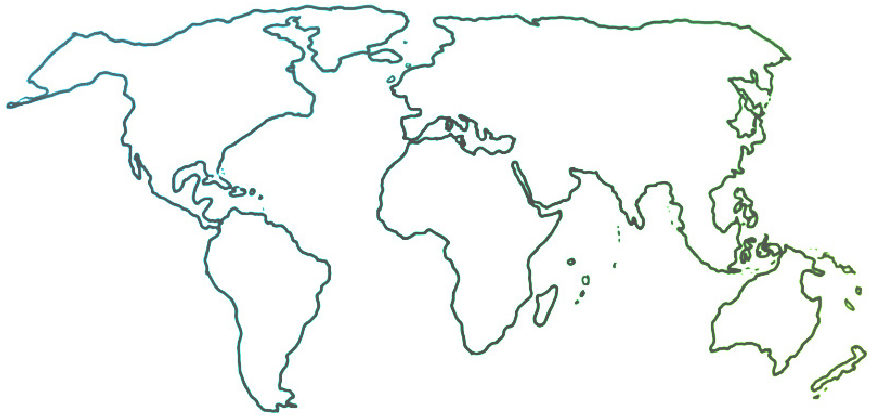 The Ensemble seeks to connect and inform all people who are committed to ensemble music education for youth empowerment and social change.
Mentorship and Peer Collaboration at MusikSak
08-05-2020
and Rebecca de Carvalho e Silva Fuglsig, Cofounders, MusicSak
MusikSak is a socially motivated string orchestra program based in Aarhus, Denmark. Both cellists, we founded the program in early 2015 after visiting El Sistema in Venezuela in 2013 and volunteering in two different programs (Oficina dos Sonhos and Atitude Cooperação) in Natal, Brazil in 2014.
The initial steps fell into place very quickly; after just a few weeks, we already had a location and the necessary instruments. The instruments were generously loaned to us by the municipal music school, Aarhus Musikskole, and the location was a municipal primary school in the western part of Aarhus called Hasle Skole. Twenty kids showed up for the first day of practice, and since then the program has just kept growing. MusikSak has served more than 200 kids over time, and right now more than 60 kids, ages 7–16, are enrolled.
Basing the program in this particular part of Aarhus has enabled MusikSak to reach a group of kids who would not normally seek out the services of Aarhus Musikskole due to social, economic, or cultural reasons. Many of the families living the area of Hasle have emigrated from different parts of the world, and thus MusikSak represents more than ten different nationalities. Because of this, we are also seen as a social integration project.
MusikSak's mission has always been twofold; the social aspect is weighed just as highly as the musical aspect, as we and the rest of the teachers strongly believe in the transformational nature of music. If we aim for high-quality music-making, the social benefits will follow. Our goal is to help the kids develop good listening and collaboration skills. The kids learn that hard work and high aspirations can serve as foundations for success, which can be measured in beautiful, meaningful, and collaborative musical experiences.
All teaching in MusikSak happens in groups; either in the tutti rehearsals of the full orchestra or in the sectionals, where each instrument group learns their own parts. In the beginning, the program only had one orchestra, which meant that all new kids would start in the orchestra immediately, even without any previous string instrument experience. Some kids joined when the orchestra was just starting to learn the first movement of Holst's "St. Paul's Suite," which then became the first piece they ever learned to play! It was a great challenge for both the teachers and the kids to make this work, and the students were very impressive. But soon after, MusikSak opened a beginner's orchestra to meet everyone's needs. The program expanded, and now, five years after its foundation, MusikSak has three different orchestras on different levels.
Every new year has brought unique challenges and experiences, and every year we have had to rethink and reorganize the program. In August 2019, we thought that the oldest members of MusikSak—who had been there since the beginning of the program—needed a new challenge. Thus began our "Mentor Program." This required students to come an extra day every week and help the teachers with the newly opened third orchestra. Teachers would show the mentors how to lead warm-ups, how to plan a lesson, and how to teach in front of a whole group of younger kids. The most challenging aspect has been helping mentors feel completely comfortable standing alone in front of a group of 6–8 kids for the first time. Still, early returns have been encouraging.
MusikSak was lucky enough to reopen for regular teaching just three weeks before the summer break, which meant that we all got to see each other before going on holiday. We used these three weeks to focus on learning a new and very challenging piece (the Finale of Tchaikovsky's Serenade for String Orchestra) in preparing for a great final outdoor concert for parents. This meant that we could not focus on the mentor program during these weeks—but even so, one of the mentors continued teaching sectionals in the intermediate orchestra. Having learned how to play their instruments in group settings, these student leaders turned out to be very good teachers after all! After the summer, we will give more of the older students opportunities to become mentors, and some of the high school-bound students have already applied to become mentors, even though they will not be as involved after summer. In this way, MusikSak manages to encourage contact, friendships, and respect between the different orchestras and age groups.
Like programs everywhere, we have been challenged by the coronavirus pandemic. As lessons and concerts were canceled one by one, we had to come up with new ideas on how to motivate the kids. First, we created different games, such as a sheet music competition and an ear-training competition through the great app Meludia. Then we had all the kids record the same song in different voices, which will be made into a virtual orchestra video soon. Lastly, we offered 30 minutes of online solo lessons for all students from the intermediate and beginners orchestra, and 60 minutes of online solo lessons to all advanced orchestra members. This turned out to be extremely fruitful for those who were able to accept the offer. They learned to listen more carefully to their own sound and appreciate their own practice more. Unfortunately, it was not possible to reach all the kids in the program, as communication with some of the families is not always easy.
MusikSak will enter a new year with new challenges—all the oldest kids in the advanced orchestra are starting in high school and will no longer be able to attend the orchestra rehearsals as frequently as before. This will naturally affect the whole program, but spirits are still high, and we are looking forward to seeing what the new year will bring.