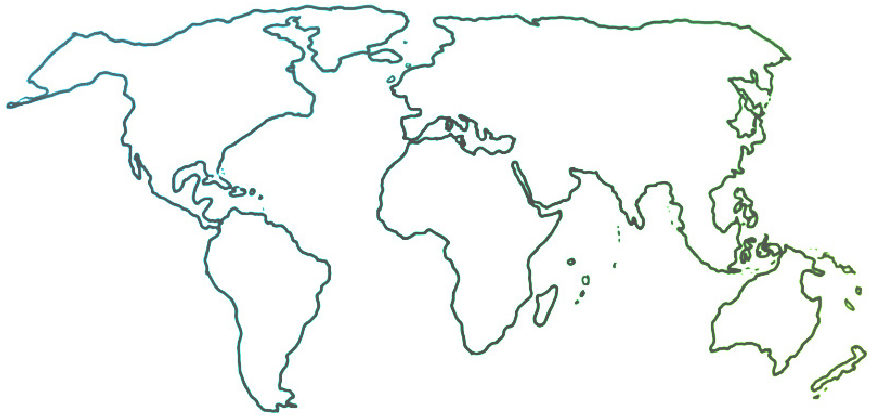 The Ensemble seeks to connect and inform all people who are committed to ensemble music education for youth empowerment and social change.
Imagining New Orchestra Partnerships
02-02-2021
During this time of profound disruption, music for social change organizations have the opportunity to explore new possibilities for collaboration with professional orchestras. This is easier for some than others; not every city has both an orchestra and a social change program. The Pittsburgh Symphony, for example, does not have an El Sistema program in the city—but through our Learning and Community Engagement Department, the Symphony has collaborated with many local youth programs.
In their own concert spaces, professional orchestras are understandably focused on performance. Your music for social change program likely has different goals. Many orchestral musicians want to effect social change—and are well suited to the work—without knowing how best to contribute. Your job is to find them and invite them into your organizational spaces, where good collaborators will respect your ability to go deeper. That is where the most effective partnerships happen.
If your program has partnered with a professional orchestra in the past, the partnership might have looked something like this: The orchestra's assistant conductor guest-conducted a piece during one of your concerts. Or appropriate professional players—all vetted to ensure a positive experience—coached some of your players. Alternatively, your students were invited to join the orchestra on stage during a school-time concert at the orchestra's hall, or to play a pre-concert in the lobby. You might even have implemented a semester of side-by-side learning.
But when the pandemic wanes, when we move back into live interactions and performances, what else can we do? Will orchestras need to hire musicians with different skill sets? Do they need to hire versatile teaching artists? Could those teaching artists help facilitate the design of organizational collaborations?
Preparing for Collaboration
Before collaborating, your program must set the parameters for activities taking place on your own turf. When first connecting with a professional orchestra, see if you understand each other's vision, and if the orchestra is open to collaboration.
Then, ask them to recommend one or two musicians as a start, and meet with those musicians to explore how they might support your program. Get to know individual orchestra players—who can play other genres, who can improvise, who is comfortable in a drum circle. Learn who fits into your vision. You may need to consider limitations as well. The genre of music you play may be unfamiliar to a professional orchestral musician; they may have only a rudimentary idea of what a fully participatory interactive experience entails; your organizational culture may be considerably different from their own. Your orchestra partners must be comfortable following your lead.
Musicians are accustomed to doing paid work, so that also needs to be discussed. You might be able to secure grants for the collaboration. Some symphony orchestras have Service Exchange programs, which means musicians are paid for a certain amount of community service work, but that is not true of all orchestras.
The Collaboration
Here is a (very) hypothetical example of what a new collaboration might look like, between imaginary "Symphony A" and imaginary youth music program "My Song." We'll call the project "Setting Stories and Poetry to Music."
In this example, My Song students partner with improvisation-capable symphony musicians in a five-day collaborative workshop. The primary goal is to foster each student participant's artistic strengths through the creation of original stories and poetry, paired with original music created by both students and symphony musicians. Participants will learn how to work as a team, explore how to amplify the meaning of words through music, and create a collaborative end-of-week performance.
Part 1: Do workshops together. Symphony A musicians and My Song participants collaborate on original pieces that combine words with original music. Professional musicians play alongside My Song musicians.
Part 2: Present a collaborative concert together at the end of the week. This might consist of several group pieces produced by small teams of performers/writers.
Throughout the process, broader objectives reveal themselves as well:
Building positive and long-lasting relationships between professional musicians and young people interested in composing music and performing in groups.
Promoting prosocial, normative behavior through the satisfying growth both groups experience in completing a project together.
Learning from each other. Symphony musicians learn to work creatively with young people of varying skill levels, sparking new ideas and possibilities.
Marketing both organizations and their collaborative project. By partnering with Symphony A and its large subscriber base, My Song broadcasts its program to a much wider segment of the community, attracting more students to the program.
To better visualize this hypothetical project, it may help to consider its design elements:
Guided Musical Improvisation. Students explore how to change or amplify word meanings through their choice of musical settings.
Group Mentoring Sessions. Student groups are paired with Symphony mentors. They explore instrumental techniques as well as different ways of responding musically to others, using methods such as call and response, imitation, layering, and more. Musical ideas become a means of transitioning between selections. This process also includes peer-to-peer feedback.
Dress Rehearsals. My Song participants settle into their roles for the final concert. Participants have a chance to modify their contributions. Students learn how professionals mentally prepare for a performance.
Concert Experience. The students and their professional partners present their collaborations, and students feel supported by the orchestra musicians' extensive performance experience. Though the initial performance is in a familiar venue, participants will repeat their performance at a popular community space (an outdoor market?) so that more local residents, especially young people and families, become aware of My Song.
Not every example will look like this, and not every musician is suited to participating in interactive small-group experiences. There is a learning curve, and some professionals may not have the time, ability, or willingness to follow and adjust as needed. But for those willing to put in the time to listen and connect musically, this kind of interaction can be meaningful and uplifting for both the program students and the orchestra musicians, and it can ultimately accelerate the social change that all participants seek.
Visit www.musacor.com to learn more about Musicians as a Community Resource.