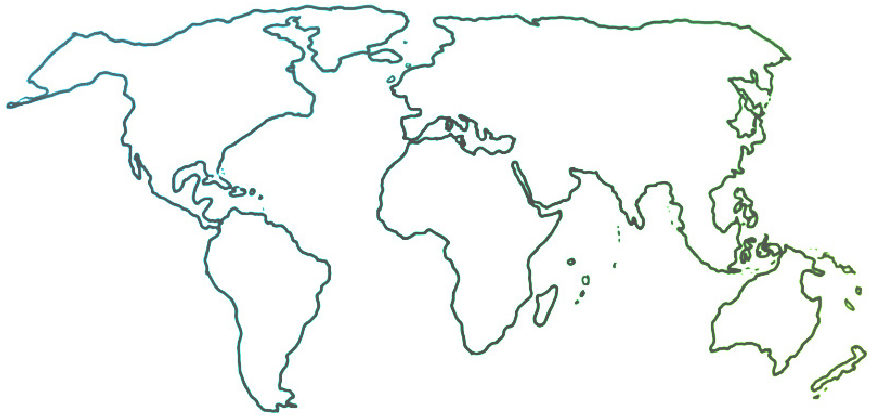 The Ensemble seeks to connect and inform all people who are committed to ensemble music education for youth empowerment and social change.
"I Can and I Will": Making Beautiful Music at Open Air School
03-03-2021
The Open Air School in Durban, South Africa is a longstanding institution offering education to learners who have physical impairments, from pre-primary through grade 12. Their motto, "I can and I will," is how I have come to know each child I meet at the school. Nothing is beyond their reach or capability.
I came to learn about the Open Air School in my capacity as Project Manager at Durban Music School (DMS), a non-profit organization that provides music education to over 700 learners annually. The Durban Music School offers bursaries to learners who come from disadvantaged backgrounds. These bursaries include full music tuition on a weekly basis, their own instrument, theory lessons, internationally accredited exams that are paid for by the school, and transport money for getting to and from lessons every week.
DMS joined forces with Open Air School in 2011. Kim Matthews, CEO of DMS, didn't see why these learners should not be empowered to learn instruments like any other child. So she spoke to then-Headmistress Mrs. Hartley, who was enthralled by the idea and opened the correct channels for our project to commence.
The project started small, with two experienced teachers from DMS visiting Open Air School once a week to teach the recorder. About 40 children participated, all in grades three to seven. But by the end of month two, many more children were asking to join our lessons, encouraged by the instructors at Open Air. For our part, instructors tried to take children out of classes they could more easily miss—an empty period, or a subject they could catch up on—so as not to negatively impact students' academics.
One of the tenets of our music curriculum is the ability to read music. We want to enable students to learn any piece they desire as their technique improves. More important, though, is that reading music enables our learners to play in an ensemble together, both with us and with prestigious ensembles outside the classroom. As such, we began incorporating music-reading into our curricula. This is when the project began to boom.
Dedicated students were given the opportunity to move onto ensemble instruments, and we managed to form an orchestra. These amazing learners played a range of instruments, including flute, clarinet, violin, trumpet, trombone, euphonium, and percussion. We arranged popular songs for the ensemble; Ed Sheeran's "Photograph" was a big hit. Students learned how to play in an ensemble and how to listen to each other carefully. We witnessed other lessons being learned as well: students were responsible for bringing their own individual stands to rehearsal every week; they needed to be on time and to set up as a team; they learned the importance of working together so that the music could reach new heights. Best of all, the orchestra brought together children of different ages and grades. We noticed friendships forming outside of the classroom that may not have been formed otherwise.
Perhaps our most passionately held teaching method is our holistic approach to pedagogy. We focus on everyone's abilities and look past their illnesses or conditions. Of course, we must shift aspects of our teaching in order to help students shine—like allowing a student with a muscular disease more time to learn new notes. But overall, we seek to achieve the same results. This approach has produced incredible shifts in their self-confidence and self-belief.
A wonderful example of this growth came from a young student whom I taught in a group. From the first day, I noticed that she was exceptionally shy and didn't speak or interact with the class. She was extremely anxious, and her fingers would tremble when she tried to play her recorder. I treated her as I did her classmates, even asking direct questions while knowing she wouldn't respond. I wanted her to feel included but not singled out. Her primary teacher explained to me that this young student was a selective mute, having experienced horrific trauma and become mute shortly after turning seven. She was about 12 during our lessons, and I could plainly see that she loved music and was practicing hard.
And then, in our second year together, it happened.  One day, just as in every other lesson, I chatted with students and asked them questions individually. I asked this student a question, waiting the customary amount of time before moving on to the next student. Except on that day, I saw her mouth move in a reply. I stopped and repeated my question, and ever so softly she whispered something to me. Her classmates were beside themselves with excitement, which I had to calm down very quickly before addressing the question she had asked. She whispered another sentence, I answered her, she smiled a dazzling smile, and I moved on to the next student. By the end of the year this learner was speaking with more confidence—still very softly, but she was speaking.
This is one of many examples of the growth we have witnessed over the years. Many orchestra members are given bursaries to receive private tuition at the Durban Music School, and most have even auditioned for and been accepted into the various ensembles there. One of the learners, a clarinetist, thrived so well under the tutelage of his private teacher that he went onto complete grades one through five at The Royal Schools of Music. This stands out especially because the student is completely blind, a result of cancer as a toddler. His DMS teacher, Thomis Sweet, would play for him each individual bar of each piece, over and over, to teach him the repertoire. One bar at a time, the student mastered them all.
Of course, this partnership is not meant to create virtuosos out of every child who picks up an instrument. It is to share with them the joy of playing in an ensemble, while offering different career paths. They could go onto to study sound engineering or production, or even be involved in the business side of music.
We currently teach 94 students at Open Air School, all of whom are learning marimba. We have three fantastic music teachers who travel to the school at least three times a week. They take their time in lessons, repeating bars until everyone is comfortable, increasing tempo slightly, always making sure that everyone is moving together. And when they achieve their desired result, students are overjoyed at their beautiful creation.
"I can and I will."
Well, in my opinion, they have done. And they continue to do.