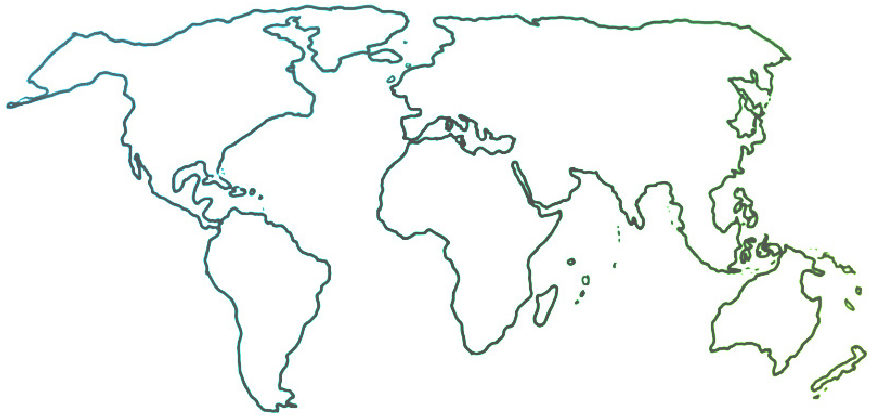 The Ensemble seeks to connect and inform all people who are committed to ensemble music education for youth empowerment and social change.
Gearing Up for Our Pen Pal Project: Getting to Know Each Other!
05-05-2021
Over the past month, the Ambassadors paired up in anticipation of our second online Pen Pal Project, which will happen later this year. Ambassador pairs got to talk and learn more about each other's programs before presenting to the larger group. Here are some presentations and reflections from a few Ambassadors:
---
Melis Erselcan (Turkey) with Stephen Ongoma and Linet Othieno (Kenya)
---
Matthew Jones (UK) with Helen Faucher (Canada)
Matthew: In the short time I had to learn about the Moncton Youth Orchestra (Helen's project), it was incredibly interesting to hear about the "why" of the project. The orchestra was founded to "bridge a gap" between the city's younger and university-level Sistema-inspired orchestral projects. It was really promising to hear how clear of a path this created for the city's young aspiring musicians; here in the UK, this progression of orchestral playing exists solely at music centers and hubs, which in many cases are auditioned and exclusive. And even then, orchestral playing is still a rarity for younger children, who Helen says receive access to an early-years orchestra through her program. For many students in the UK, obvious and accessible routes into ensemble music-making—neatly provided by the Moncton Youth Orchestra—are either restricted or hidden. I hope that the orchestra can come out of this pandemic thriving, and I look forward to hearing more about it down the road!
---
Hannah Christensen (Utah, USA) with Han Diep (Australia)
Hannah: This past month was an exciting one for me, as I was able to get to know Han Diep from Pizzicato Effect. There may have been some technical difficulties getting started, but it was all worth it in the end. We found that our pairing was pretty much perfect: our first names contain the same three letters…and our programs are so very similar! For instance, we both play the violin and our programs take place after school. We formed a deep friendship, and found ourselves talking not only about our programs and homes but about school and other things going on in our lives. It's as if we've known each other for years, and I can't wait to continue our fun conversations throughout the next few months.
---
Pedro Ramos (California, USA) with Momoka Tsuchiya (Japan)