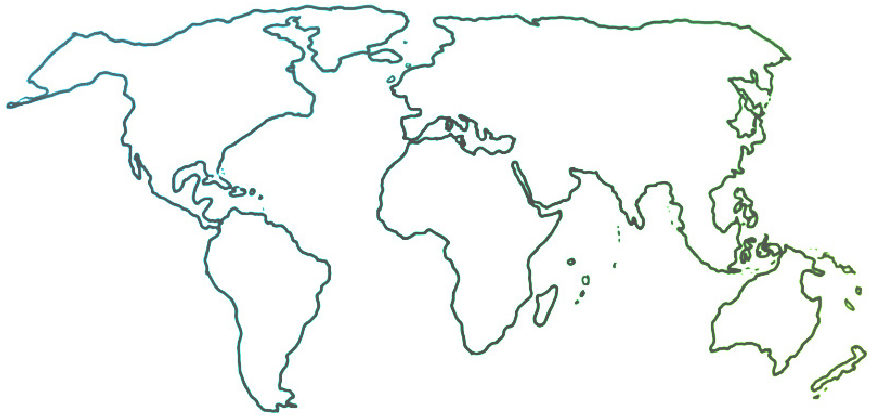 The Ensemble seeks to connect and inform all people who are committed to ensemble music education for youth empowerment and social change.
FEATURE: El Sistema Academy – A Next Step in Our Learning
07-01-2017
As the El Sistema global movement develops and spreads, its future seems to rely on a combination of knowledge from Venezuela and other Latin American countries, with resources from countries with newer El Sistema programs.  This is the idea behind the El Sistema Academy of Sweden: Sweden offers the opportunity, and Venezuela shares the knowledge.
The first session of the El Sistema Academy took place at the Royal College of Music in Stockholm in February 2017.  In attendance were 120 teachers from eight nations.  The three-day event offered teachers a choice of three tracks: orchestra, choir and paper orchestra.  The orchestra track was led by Ron Davis Alvarez, the artistic leader of El Sistema Sweden, who grew up in a Caracas barrio and, despite his young age, has worked with El Sistema in 17 countries.  Ron focused on how to inspire children to strive for common goals; how to inspire them to love the music; and how to plan and create a practical and stimulating repertoire, for beginners as well as for more experienced musicians.  The assisting manager for this track was Tupac Rivas, a professor of music theory and orchestra management from El Sistema Venezuela.
For those interested in choir, Birgitta Mannerström-Molin, who was named 2016 Children's Choir Conductor of the Year in Sweden, shared her versatile experience with developing musicality in children, including very young children.  Birgitta has been involved in the Swedish El Sistema movement since 2010.  She provided practical tips and tools for encouraging children to sing and developing their voices from an early age. Accompanied by composer Anna Cederberg-Orreteg, this course also offered insight in composing and creating music for and with children.
Josbel Puche, a specialist in pre-school methodology from Venezuela, was visiting Sweden for the first time.  Thus the El Sistema Academy offered a unique opportunity for teachers working in pre-schools to learn how to use student-created paper-maché instruments to teach the youngest children how to make music together.  Josbel started the "Paper Orchestra" many years ago in the núcleo La Rinconada in Venezuela,  because there was not enough money for real instruments for these children.  She soon came to realize that the handmade instruments were a valuable pedagogical tool as a first step for building an orchestra together. In the Paper Orchestra, children learn how to hold the instruments correctly and how to coordinate movements within a group, offering a playful practice in the routines and norms they will need for orchestra rehearsals later on. Lea Vartiainen, an attending teacher from Finland, said, "It was difficult, took many hours, but we learned many creative ideas and knowledge about how to use paper instruments in class."
Assisting in this track was Teresa Hedborg, pre-school teacher and music pedagogue in El Sistema Hammarkullen, the first El Sistema program for pre-school children in Sweden.  Teachers learning the Paper Orchestra method realized the complexity of building the paper instruments the Venezuelan way…to the point that one participant even got angry.  But, as Josbel Puche pointed out, it has taken Venezuela many years to develop this method.  "And there is never just one way to do things," she added.
Attendees included teachers from Sweden, Denmark, Norway, Finland, Italy, Germany, U.K., and the U.S.  In a post-session survey, most respondents rated the experience highly and expressed a wish for more in the future.  In particular, they wanted more time for informal exchange between attendees in between the official sessions.  "It was so stimulating that I didn't want to miss a second!" wrote Ulrika Svedén from Sweden, "but there was so much to take in that I was exhausted!"  Others expressed similar sentiments: "The workshops were very intense!"  "So much to learn!" and "Maybe an extra day?"
Diego Ravetti, from El Sistema in Lombardy, Italy, said, "The Academy gave us an interesting mix of ideas from different countries.  I will bring many of them back to Italy." The next Academy will take place in Stockholm on January 26-28, 2018.  Enriched by the learning from this year, it will present a developed program with two levels, one for newcomers and one for those who attended this year and want to build on the experience.
Did you get to attend the El Sistema Academy this year? If so, what was your experience? Share your thoughts below, and save the date for next year's El Sistema Academy!
By: Malin Claussen, Communicator, El Sistema Sweden
Date Published: 1 July 2017