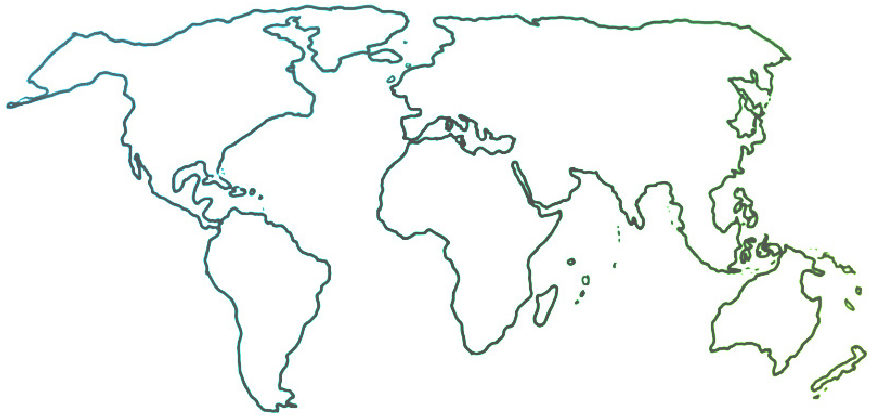 The Ensemble seeks to connect and inform all people who are committed to ensemble music education for youth empowerment and social change.
Editorial
EDITORIAL: International Visitors and El Sistema Programs
12-31-2018
Many El Sistema programs have the opportunity to host high-profile or international visitors, which can be a great opportunity. In Kenya, our experience with visitors has been mixed, with some very positive and some negative experiences, largely depending on the circumstances of their visit. As a result, over the years we have been more selective with potential visitors and careful with the invitations we offer. I imagine this experience is similar to those of other programs, so we want to share our learning, in the hope that it helps others avoid mistakes!
We often receive requests from musicians and teachers traveling to Kenya who are interested in volunteering or helping out in the community. These visitors often bring very relevant experience, but typically only visit us once and may stay for just a week or so. Many visitors are great, and quickly get along with our children, developing new games, helping them learn new pieces, and bringing warmth and energy. But the issue is that they leave just as the children are building connections with them, which is very discouraging for us. The visitors also don't have enough time to train our teachers to continue the work they've done, so we find there is no continuity.
Over the past couple of years, therefore, we have been leaning more towards long-term visitors and re-occurring partnerships with programs such as the Global Leaders Program. We find that with long-term relationships, we are able to build trust in the community and among the children we work with. Such visitors are able to give continuous lessons to help the children learn a new skill, new pieces, or new games. It is much more likely to make a long-term impact on their learning, as well as to enforce the visiting teachers' reputations.
This is the first step, but the second step is making sure that the teachers and mentors they work with are also people they can trust. We build this trust by ensuring that our teachers stay with the same projects and work with the same groups of children each year. When we invite visitors to come to Kenya, we are looking for visitors who will return year after year, or who represent a program that can form a long-lasting relationship with us. In our communities, the children need to see that the mentors and teachers in their lives are constant, and that music is also a constant that gives them an outlet outside of school and their lives at home. Many of our children grow up in troubled homes, and this often leaks over into their school life. By creating a safe place in their music classes, we hope to let them know that this is a safe environment, and that their teachers are mentors they can trust.
As a result of our experience with visitors, we have begun conducting intensive interviews and creating a questionnaire for potential visiting teachers. Often, it is fairly easy to sort out those who want to do a quick visit and those who want to make an actual impact. In our questionnaire, we ask what our visitors hope to take away from their visit, what they hope to bring to the children and teachers there, and what long-term goals they could develop with our program. In return, we hope to give them the experience of working in underprivileged communities in Kenya and knowing that they are helping grow our teacher development program into something even stronger than what it is today.
We would love to know what other programs have done to increase the impact of visitors, especially those with programs in developing countries where the danger is all too great of accepting anyone who wants to visit, in the hope that this one person might be able to bring a great impact. If you are willing to share your experiences, please write to the WE newsletter so we can share with the other programs as well!
Author: Karis Zeller, Founder, El Sistema Kenya
Date: 31 December 2018
---
EDITORIAL: Visitas internacionales y los programas de El Sistema
Muchos programas de El Sistema tienen la oportunidad de recibir visitas de alto perfil o internacionales, que pueden ser una gran oportunidad. En Kenia, nuestra experiencia con las visitas ha tenido sus altibajos, con algunas experiencias muy positivas y otras negativas, dependiendo de las circunstancias de la visita. Como resultado, a lo largo de los años hemos sido más selectivos con las visitas potenciales y cuidadosos con las invitaciones que ofrecemos. Me imagino que esta experiencia es similar a la de otros programas, entonces queremos compartir nuestros aprendizajes, ¡con la esperanza de que ayudarán a otras personas a evitar errores!
Recibimos solicitudes frecuentes de parte de músicos y profesores viajando a Kenia que están interesados en ser voluntarios o ayudar en la comunidad. Estos visitantes suelen traer conocimientos muy relevantes, pero típicamente sólo vienen una vez y se quedan una semana o poco más. Muchos visitantes son geniales, y se llevan bien con nuestros niños después de poco tiempo, desarrollando nuevos juegos, ayudándoles a aprender nuevas obras, y trayendo calidez y energía. Pero el problema es que se van justo cuando los niños están haciendo conexiones con ellos, y eso nos desanima mucho. Los visitantes tampoco tienen suficiente tiempo para capacitar a nuestros profesores para que sigan con el trabajo, entonces encontramos que no hay continuidad.
Por eso, durante los últimos dos años, hemos optado más por visitas de larga duración y colaboraciones recurrentes con programas como el Programa de Líderes Globales. Encontramos que con las relaciones de larga duración podemos construir la confianza en la comunidad y entre los niños con los cuales trabajamos. Los visitantes así pueden dar clases continuas para ayudar a los niños a aprender una nueva habilidad, nuevas obras, o nuevos juegos. Es mucho más probable que así tendrán un impacto a largo plazo en su aprendizaje, y además esta técnica reforzará las reputaciones de los profesores visitantes.
Este es el primer paso, pero el segundo es averiguar que los estudiantes pueden confiar en los profesores y mentores con los cuales trabajan. Construimos esta confianza asegurando que los profesores se queden con los mismos proyectos y trabajen con los mismos grupos de niños cada año. Cuando invitamos a visitantes a Kenia, estamos buscando visitantes que volverán año trás año, o que representan un programa que puede forjar una relación de larga duración con nosotros. En nuestras comunidades, los niños necesitan ver que los mentores y profesores en sus vidas son constantes, y que la música también es una constante que les da un canal de expresión fuera del colegio y del hogar. Muchos de nuestros niños crecen en hogares inestables, y eso suele filtrarse hacia sus vidas escolares. En crear un lugar seguro en sus clases musicales, esperamos hacerles saber que este es un ambiente seguro, y que sus profesores son mentores en los cuales pueden confiar.
Como resultado de nuestra experiencia con las visitas, hemos empezado a hacer entrevistas intensivas y crear un cuestionario para los profesores visitantes potenciales. Muchas veces es bastante fácil diferenciar entre los que quieren una visita rápida y los que quieren hacer un impacto real. En nuestro cuestionario, preguntamos a los visitantes que é esperan ganar de la visita, que ué esperan brindar a los niños y profesores, y cuáles objetivos a largo plazo podrían desarrollar con nuestro programa. A cambio, esperamos brindarles la experiencia de trabajar en comunidades desfavorecidas en Kenia y de saber que están ayudando a hacer crecer nuestro programa de formación docente hacia algo aún más fuerte de lo que es hoy.
Nos encantaría saber qué hacen otros programas para aumentar el impacto de las visitas, en particular los que están en países en vía de desarrollo donde existe el gran peligro de aceptar a cualquier persona que quiere visitar, esperando que esta persona podrá brindar un gran impacto. Si estás dispuesto/a a compartir tus experiencias, ¡por favor escribe al boletín WE para que podamos compartirlo con los demás programas también!
Por Karis Zeller, Fundadora, El Sistema Kenia