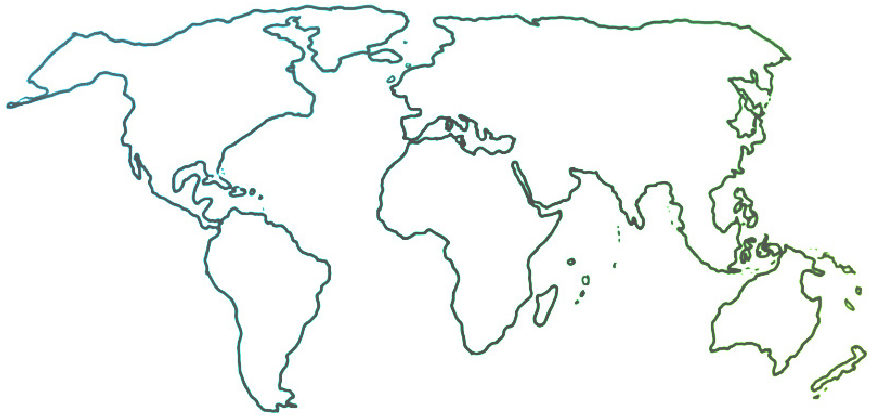 The Ensemble seeks to connect and inform all people who are committed to ensemble music education for youth empowerment and social change.
Asia
Developing Teaching Practices from Community Values
02-01-2019
Sistema Whangarei/Toi Akorangi students mostly come from the local Maori community, with Pakeha (white Europeans) and some Asian students, and the program lives by practices that resonate with ancient Maori values, finding approval with the elders. We know that there are more invisible barriers for many in our community, so we continue to inquire into our practices and seek to create the perfect place for all students. With a modest budget, and modest number of tutors, our program relies on young volunteers.  Partnering with Whangarei Girls High School, we have researched the benefits to the young leader of being a teacher or tutor. We use the community terms tuakana for the young leader and teine for the younger learner.
In 2018, we held two training camps for the tuakana where they were able to share their insights into why they love to volunteer for Sistema.  We found that the young people were developing a stronger sense of their place in the world, and were exercising their empathy muscles alongside strengthening their own musical skills and understanding.  Inside the camps, the tuakana experimented with improvisation, and we tutors realized that the skills required for improvisation are also those required for creating and leading a sensitive learning process.  Following up from the improvisation experience, one of our tuakana took on a weekly session teaching improvisation skills and exploring games and composition.  This experiment has shown some powerful results.
The improvisation class is for the older students, and not only are we seeing a development in their self confidence, but we also see a stronger sense of belonging and connectedness to each other and to the program.  Another wonderful spin off is that they have a deeper understanding of how music is created; this seems to lead into a more confident approach to new learning.  In short, we are seeing so many benefits for our children.  Not least is the joy they have in creating together.
As we explored the benefits of being tuakana, we supported our tuakana in training the teine who were ready to be leaders and tutors.  We now have a wonderful situation where our very first young leader is home from university for the holidays and will be leading orchestra, musicianship, and small group lessons with genuine expertise. Her young helpers will be those students she taught as a 14-year-old volunteer—so the cycle has been created.  In Maori, this ideal is called ako.  It's hard to know who is teacher and who is learner as the children flow seamlessly from one to the other.
Author: Samantha Winterton, Orchestra Director, Sistema Whangerei/Toi Akorangi, Whangerei, New Zealand
Date Published: 1 February 2019
---
Desarrollar prácticas pedagógicas desde los valores comunitarios
La mayoría de los estudiantes de Sistema Whangarei/Toi Akorangi vienen de la comunidad local maorí, con pakeha (europeos blancos), y algunos estudiantes asiáticos, y el programa sigue prácticas que resuenan con valores maorí antiguos, encontrando la aprobación de los mayores. Sabemos que hay más barreras invisibles para muchos en nuestra comunidad, entonces seguimos preguntándonos sobre nuestras prácticas y buscamos crear el lugar perfecto para todos los estudiantes. Con un presupuesto modesto, y un número de profesores modesto, dependemos de jóvenes voluntarios. Colaborando con la Escuela Secundaria para Mujeres de Whangarei, hemos investigado los beneficios para el jóven líder ser un profesor o tutor. Utilizamos términos de la comunidad: tuakana para el jóven líder y teine para el aprendiz menor.
En 2018, organizamos dos campos de formación para los tuakana donde lograron compartir sus explicaciones sobre porqué aman ser voluntarios para El Sistema. Encontramos que los jóvenes estaban desarrollando un sentido más fuerte de su lugar en el mundo, y ejercitaban sus músculos de empatía mientras fortalecían sus propias habilidades y entendimiento musical. Dentro de los campos, los tuakana experimentaron con la improvisación, y nosotros los profesores nos dimos cuenta que las habilidades requeridas para la improvisación son también necesarios para crear y guiar un proceso de aprendizaje sensible. Dando seguimiento a la experiencia de improvisación, uno de nuestros tuakana se encargó de enseñar la improvisación semanalmente, explorando juegos y la composición. Ese experimento ha mostrado algunos resultados poderosos.
Esta clase de improvisación es para los estudiantes mayores, y vemos no sólo un desarrollo en su autoestima, sino también un sentido más fuerte de pertenencia y conexión entre ellos y hacia el programa. Otro efecto maravilloso es que tienen un entendimiento profundizado de cómo se crea la música; eso parece resultar en un acercamiento más confiado al nuevo aprendizaje. En pocas palabras, estamos viendo tantos beneficios para nuestros niños. En particular la alegría que sienten en crear juntos.
Mientras explorábamos los beneficios de ser tuakana, apoyamos a nuestros tuakana en formar a los teine que estaban listos para ser líderes y tutores. Ahora tenemos una situación maravillosa donde nuestra primera jóven líder viene de la universidad a visitar su casa y dirigirá la orquesta, además de dar clases de lenguaje musical y clases grupales a pequeños con experiencia genuina. Sus jóvenes ayudantes serán aquellos estudiantes que ella enseñaba cuando era voluntaria a los 14 años—entonces el ciclo ha sido creado. En maorí, ese ideal se llama ako. Es difícil saber quién es el profesor y quien es el aprendiz, porque los niños fluyen continuamente de uno a otro.
Por Samantha Winterton, directora de orquesta, Sistema Whangerei/Toi Akorangi, Nueva Zelanda