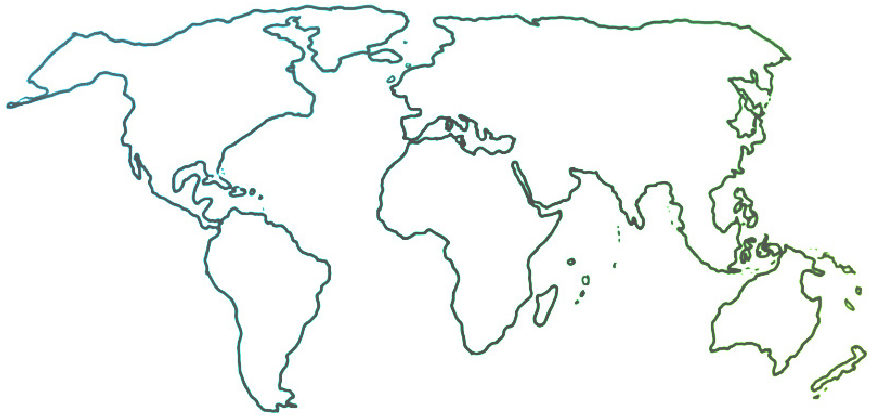 The Ensemble seeks to connect and inform all people who are committed to ensemble music education for youth empowerment and social change.
Events/Performances, Featured, Opinion, Program Design, Repertoire, Teaching & Learning, the ensemble
Crossing Borders: A Musical Passport to the World
04-07-2020
Each spring, the students of BRAVO Youth Orchestras in Portland, Oregon take the stage alongside professional musicians with international backgrounds in a celebration of the world of music called Crossing Borders. BRAVO's young musicians have played jigs from Ireland, lullabies from Morocco, bossa novas from Brazil, Latin pop from Mexico, a French-Canadian fiddle concerto, and so much more. Their professional collaborators have included jazz pianist Darrell Grant, electric looping violinist Joe Kye, Trinidadian neo-soul singer Blossom, and world-renowned Irish fiddler Kevin Burke, among others. Crossing Borders is a highlight of BRAVO's program year and also serves as our primary fundraising event, generating needed revenue to support our rigorous after-school music programs in priority schools. Our audiences are delighted to see a full student orchestra (strings, winds, and percussion) playing music from so many traditions alongside their professional musical partners.
This annual tradition grew out of a practice BRAVO started just a month or so after the launch of our program in 2013. Each week, BRAVO invites volunteer Guest Artists to visit with our after-school ensembles to play favorite selections and talk about how music has shaped their lives. These visitors are professionals and amateurs, soloists and ensembles, representing a cross-section of genres and musical styles. Visitors include the international-caliber violinists Joshua Bell and Nadja Salerno-Sonnenberg, Imani Winds, the Miro and Harlem String Quartets, pianist Isata Kanneh-Mason, a barber shop vocal quartet, a Cello Goblin, and a beatboxing harmonica player. Over seven years, BRAVO has hosted about 200 Guest Artists. The goals of the Guest Artist program are to introduce to our students a wide range of music performed at a high level; to showcase an inspiring series of artists who represent the diversity in our school communities; to strengthen partnerships with area music organizations; and to establish relationships with local artists that lead to deeper musical collaboration.
The last goal developed organically, when a few Guest Artists left such a strong impression musically and in relationship with our students that we wanted more after their visit was done. In 2016, we secured government and foundation grant funding to expand the one-day volunteer Guest Artist visit into a multi-week Artist-in-Residence program for three of our favorite musicians. Each of them would share their expertise in a particular genre of music, often representing the country of their birth. We planned for the residency to include a series of side-by-side concerts in the community, culminating in the first Crossing Borders concert, where we featured all three Artists in Residence alongside our BRAVO students. For that first concert, we featured ranchero and Latin pop from Mexico, fiddling from French Canada, and jazz, blues and spirituals from the U.S.
In 2020, the theme for the program is Crossing Borders: Africamerica, tracing America's musical heritage from Africa through the Caribbean and into the South. We will start our journey with traditional drumming from Ghana, then celebrate the musical melting pot of Cuba, and arrive on the Southern shores of the U.S. with the blues, featuring Norman "Boogie Cat" Sylvester, a legend of Portland's blues scene who was born in Louisiana. Our host for the concert is Darrell Grant, one of our original BRAVO Artists in Residence and the chair of Jazz Studies and Portland State University. He will frame the musical journey in a cultural and historic context. Originally scheduled for April 5, our 2020 Crossing Borders concert has been postponed due to the COVID-19 school closure. We anticipate presenting this fantastic program in the summer or fall.
Crossing Borders and the Artist-in-Residence program weave together many beautiful threads in BRAVO's mission and work in the community: setting an ambitious goal of learning and performing challenging music; creating original arrangements of music that highlights and celebrates the racial and cultural diversity of our children and families; giving our students the opportunity to perform onstage at major venues in town alongside professional musicians; and inviting our community of families and supporters to share this vibrant experience with us.
Edna Vazquez is a Mexican-American guitarist and vocalist who was one of BRAVO's original Artists in Residence from the first year of Crossing Borders. Her music spans traditional and contemporary styles, and we arranged several of her original compositions for our students to perform alongside this dynamic vocalist. Edna sums up the spirit of this project beautifully: "We all have something in common that goes beyond cultures. Music can heal, and that's what BRAVO is doing."