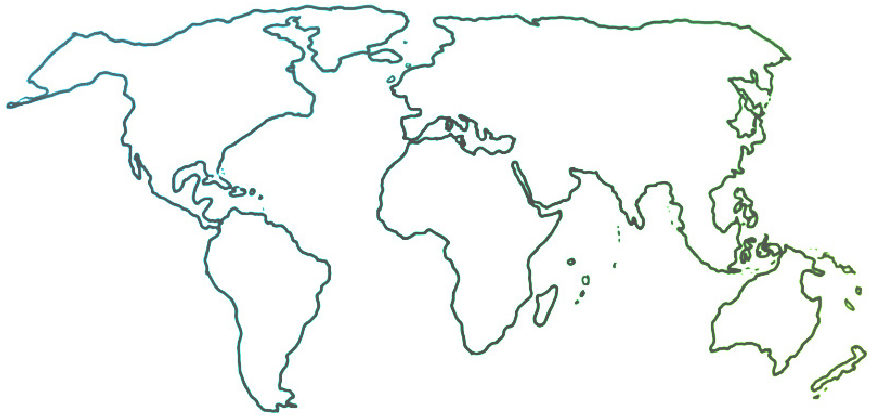 The Ensemble seeks to connect and inform all people who are committed to ensemble music education for youth empowerment and social change.
Ambassador Updates, May 2020
05-04-2020
Axelle Miel, Ang Misyon Cebu (The Philippines)
Quarantine and lockdown, now familiar to all of us, have prevented in-person school and lessons for the last month. While this social distancing means that fewer people can be infected, it also means an indefinite pause to learning for many.
I teach a small group of students from an underprivileged neighborhood in Cebu City. They do not have working Wi-Fi in their village and consequently only learn about music when we hold weekly sessions at the community chapel near their homes. Since quarantine started, some students have texted me or used a little of their mobile data to tell me that they want to practice at home but don't know how to tune their violins. Some want to read sheet music but are not allowed to leave their houses. When I send them videos of their pieces or the sound of the open strings on the viola, they lament that they can't view the videos because the internet café is a five-minute walk from their village and because they don't want to drain their already scarce financial resources.
It's easy to take online learning for granted when most homes have a stable Wi-Fi connection and devices at hand, but unfortunately students like mine do not have these privileges to help them continue playing. It's made me remember who the El Sistema movement was created for and recognize the hindrances that are more prevalent among the underprivileged. As much as music, dance, and song have been useful coping mechanisms for us during this uncertain time, I despair about the arts not being accessible to those who may need it the most.
Here's to hoping that we will be all together again to celebrate and make music.
Editors' Note: We congratulate Ambassador Axelle Miel on her recent extraordinary achievement. She aspired to attend a prestigious university in the U.S., even though no one from her region of The Philippines had ever been accepted at such a school. She prepared diligently, applied to 15 universities, and was accepted at 11 of them, with complete scholarship support at most. She will attend Duke University starting in September, on a complete scholarship. Read more about her personal story from her post on Facebook here.
---
Matthew Jones, Orchestras for All, (U.K.)
The U.K., like most other nations, is in a period of shutdown that has required all non-essential public activity to cease, including concerts and schools. But it's not all doom and gloom. There will be an end to this pandemic. And whether we come out stronger on the other side depends entirely on what we do now. In this article, I want to focus on how arts organizations are finding creative ways to adapt to this unprecedented situation, and how optimism can help to make the most of these limitations.
Despite the cancellation of all my performances, I still have my principal study lessons. We initially had these on Skype, and then switched to Zoom because of the superior quality. With the correct settings, Zoom works surprisingly well for instrumental lessons. My tutor can hear what is happening in terms of my flute tone—something we were both worried about, as discussions of my tone usually made up the majority of my regular lessons. Here is a link to a video explaining the settings we use—it makes a huge difference!
In response to the lack of any immediate concerts, my tutor has organized for us to have 'performance classes' sporadically throughout the next two months, which will be performances to all of my peers who are taught by him on Zoom. I'm looking forward to these opportunities; they have provided new motivation and goals for my lessons.
On April 7 and 8, the National Orchestra for All (NOFA) refused to let its members down and held its first-ever online course. These two days were filled with exciting activities, beginning with warm-ups, via a public, YouTube livestream—so anyone could get involved! On April 7, Emma Oliver-Trend (OFA's Artistic Associate and author of the article in this month's issue of The World Ensemble) led everyone through a scaffolded way of learning two characteristic rhythms from Klezmer dance styles—the Bulgar and Freylekh. By the end of the 30-minute session, we learned how to play the main melody to Odessa Bulgar both on our instruments and through body percussion! Throughout the session, viewers were able to ask questions to Emma as well to other viewers, using a strictly moderated live chat, and replies came quickly. This system worked smoothly and allowed Emma to be responsive to the needs of the members. Overall, I think this style of warm-up worked just as well as it would have in an ordinary context!
At Jubacana, a local youth samba fusion music project, we have also been using online resources to keep members connected. We are using a protected area of our website to upload videos explaining how to play each part (for every drum!), how to play the melody of different tunes, and how to do the corresponding dances. This platform is also our way of sharing brand new ideas so that we can finish the new compositions quickly once everyone is back together. Not only does this mean that the group can continue to develop, but it also acts as a way of archiving all the tunes we perform in an accessible way. Because the group learns by rote and develops new pieces in a real-time, collaborative way, it has been a challenge to document the pieces for new members to learn. This moment provides us the opportunity to tackle this project and create videos to archive our past compositions.
I send my best wishes to anyone reading this and hope everyone can find joy and positivity in these difficult times.
---
Pedro Ramos, Harmony Project, (California, U.S.A.)
COVID-19 has halted our daily human experience, a loss that is being felt by music students. For the sake of keeping ourselves sane through routine, education facilities have resorted to online classes. Technology has presented an opportunity to continue instruction while respecting the social distancing guidelines to keep the population safe. Plenty of teachers are focused on maintaining the status quo found in classrooms, to provide the same level of education into the digital world. However, the novelty of mass digital instruction coupled with the emotions of living during a pandemic has exposed the limitations in maintaining this outlook towards online education. This is why teachers and students must respect each other and themselves in order to work transparently toward a better foundation for efficient learning.
A physical teaching environment cannot be replaced through online instruction. Of course, technology is an accessible option, but teachers understand the limitations of going digital; they empathize with students because they care about how, why, and what is being taught. Unfortunately, technology cannot capture live sound, replicate the comfort of sitting with classmates, or capture the camaraderie of ensemble work. These limitations can cause students to become frustrated, unmotivated, stressed, and even to question their purpose. As teachers, helping students embrace any type of emotion with vulnerability is the best method for helping students understand their new routine. Educators must trust that students are teachers in their own right—and a great educator will respect their students' emotions with candor and understanding.
While it's true that COVID-19 has affected everybody, it has highlighted the vast disparity across society. Teachers can't control the ramifications of an epidemic, but they can guide students to make the best of their situation. Some students have been furloughed from their jobs; they and their families are struggling to pay rent and find basic necessities; other students might live with a dysfunctional family or experience cabin fever. No matter the situation, even if social distancing is the best way to maintain safety, people are going to struggle. A teacher who emphasizes student health can help their students embrace healthy patterns under stressful conditions.
Of course, teachers ultimately need to do their jobs, assign grades, and organize lessons; students still need to pass classes, practice for juries, and meet graduate requirements. However, efficient learning can't be accomplished when students don't have the emotional bandwidth to cooperate. Therefore, I don't believe it makes sense to assign more work, increase practicing standards, or require students to go well out of their way to attend online classes. Some teachers might argue that these things are necessary to maintain the highest quality of education, or even to encourage students to come out stronger from this pandemic. Unfortunately, these methods sometimes ignore the health needs of the students, or their struggles. Only with respect and transparency can teachers reinforce the idea that music can be a fun, necessary tool for creating a stronger, more loving society.
Collective struggle, embracing all emotions—even negative ones—and listening to each other are the most effective ways to provide an education during a pandemic. Simply asking your students how they feel, what their thoughts are, and if they need help is the best way to motivate them. In a situation where a student won't cooperate, don't be afraid to share your struggle as a teacher in order help students understand—teachers are definitely struggling, and deserve to be recognized as well.