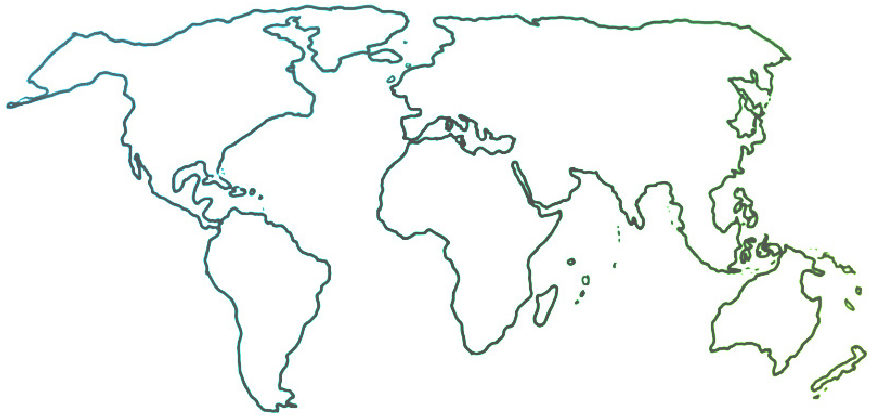 The Ensemble seeks to connect and inform all people who are committed to ensemble music education for youth empowerment and social change.
The Ambassadors' Exchange, March 2019
03-01-2019
Music and Mission: Bridging the Years through Music by Axelle Miel (Philippines)
On 9 February, the Orchestra of the Filipino Youth (OFY), led by their conductor Joshua Dos Santos, performed a pre-Valentine's Day concert titled "Musika at Misyon" (Music and Mission) at the Sun Life Amphitheater in the BGC Arts Center in Taguig, Metro Manila. They played an eclectic mix of pieces, from classical works such as Dvorak's Slavonic Dance No. 8 and Wagner's Rienzi Overture, to fun pieces such as the "Mission Impossible" theme and "Mambos" by Toussaint and Perez Prado, as well as classic Filipino favorites. What made this concert special was that for a few pieces, the Orchestra of the Filipino Youth and the Ang Misyon Children's Orchestra performed as one ensemble for the first time.
The Ang Misyon Children's Orchestra, formerly called the Apprentice Orchestra, consists of more than 70 younger musicians who need more training and orchestral experience before they can join the OFY. They have been actively learning and performing their own pieces with their respective mentors and conductors, but for this concert, they were merged with the OFY so that the children could experience playing with senior members. For most of the kids, it was their first time playing in a concert, but you wouldn't have known that by the way they performed pieces such as Copland's Fanfare for the Common Man, Artés' Chamambo, and Mussorgsky's "The Great Gate of Kiev" from Pictures at an Exhibition! The Children's Orchestra also played several pieces on their own, conducted by two OFY members, double bassist Paolo Imperial and French hornist Carl Piñon.
Overall, the concert was a wondrous success. The audience was captivated and thoroughly enjoyed the event. Joy also shone on every musician's face during the final bow, making the painstaking efforts and tiring rehearsals behind the concert all worth it. February 9 may have been the first time the musicians of Ang Misyon performed together as an orchestra, but it certainly won't be the last time for them to inspire people, players and concert-goers alike!
---
Do musicians' brains react faster? by Timor Sultani (Sweden)
One might think that high reactivity is an individual property, which vary between people. At the University of Montreal a few years ago (2016), a study was made with a group of instrumentalists and a group of non-instrumentalists. The musicians had at least seven years of experience with their instruments, and played violin, viola, double bass, harp, piano, or percussion. In the second group, no one could play an instrument. Participants sat in a quiet room and were tasked with clicking on a computer mouse every time they heard a special audio signal, or when a box they were holding vibrated, or when the audio signal and box vibration came simultaneously. The reaction times turned out to be significantly shorter for the musicians, according to researcher Simon P. Landry and François Champoux at Faculté de Medicine and École d'orthophonie at Montreal University. Musicians can better perceive and integrate impressions from different sources than others. Researchers also concluded that music and instrument training could help people with slow reaction capabilities, such as the elderly.
Sources: imusiken.se / edition.cnn.com
---
YOLA Goes to Princeton by Gizelle Polanco (United States)
This past January, I went to Princeton, New Jersey with ten other YOLA students after being invited to perform at Princeton University's Richardson Auditorium in small chamber groups. As a part of Gustavo Dudamel's residency at Princeton University, this performance was to serve as a pre-performance for the main event – a performance by Los Angeles Philharmonic musicians in chamber groups. The chamber groups performed beautiful pieces by Mozart, Pärt and Juri Seo, mesmerizing the audience with their music. Apart from the actual performances of the night, earlier in the evening, we YOLA students got to meet and familiarize ourselves with students from the Trenton Music Makers program from Trenton, New Jersey, who had the chance to work with Dudamel earlier that day.
---
Sistema Whangarei Welcomes New Students by Aurian White (New Zealand)
Sistema Whangarei has had a busy month with the start of the first term of weekly music classes. Those who have trained as sweepers over the holidays are helping out the new students. The program welcomed over 20 new students. Students from the Senior Orchestra are organizing a concert for residents at a local elderly rest home. The concert will coincide  with the celebration of Anzac Day on 25 April. This holiday honors returned servicemen and women.
---
Marcus Miller at Ghetto Classics by Linet Othieno (Kenya)
Meet Marcus Miller, a two-time Grammy Award winner from the United States. Mr. Miller, along with the Jazzrausch Bigband from Germany, visited Ghetto Classics at St John's Church, where the program rehearses. Students had fun listening to their music. The Bigband musicians taught students about Jazz and instrumental technique. Ghetto Classics students also had the opportunity to perform for the professionals at the Michael Joseph Center. The grand finale was a joint performance of the Safaricom Youth Orchestra and Ghetto Classics Orchestra performing together at the Safaricom Jazz Festival. It was such an amazing experience.
---
Government of Canada Charitable Giving Campaign by Jennifer Ong (Canada)
On 15 February, a group of OrKidstra students was invited to perform the national anthem for the closing event of the Government of Canada Charitable Giving Campaign at City Hall. Since the event took place at noon on a school day, students took time out of their day to participate. The String Ensemble, ages 14-17, played background music as guests filed in. At the start of the event, a group of KidSingers, ages 8-11, joined the String Ensemble to perform the national anthem. Students were overwhelmed with excitement, especially when a mascot came to visit. It was a great honour to be invited to play the national anthem at City Hall in front of the mayor.
---
Acoustic Advance in El Sistema Inspires Programs by Luara Baqueiro (Brazil)
Adding information from the January update, I would like to express excitement about Queimado Park, the new home of NEOJIBA. For the first time in South America, an El Sistema inspired program has signed with Nagata Acoustics, a leader in acoustic consulting around the world.
The company's professionals contributed to the acoustic projects of the Philharmonie de Paris, Walt Disney Concert Hall in Los Angeles, Elbphilharmonie in Hamburg, Germany and several universities and concert halls around the world. Nagata Acoustics was founded by Dr. Minoru Nagata, and has been active for 47 years.
This is not only a breakthrough for all music education programs in Brazil and South America, but also a huge advance for the communities of Salvador City, the location of the second rehearsal site that NEOJIBA inaugurated. According to regional media, the new equipment should directly and indirectly benefit 6,600 people.