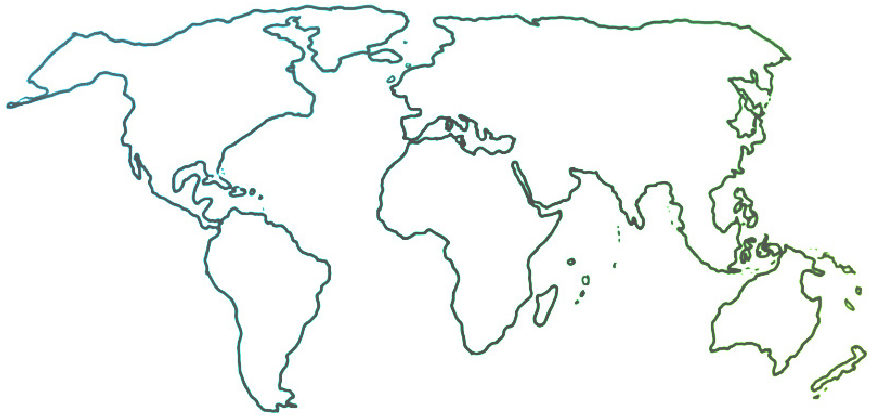 The Ensemble seeks to connect and inform all people who are committed to ensemble music education for youth empowerment and social change.
Latin America, North America
A Journey With Wings
02-28-2018
On February 28th, eight students of Sistema New Brunswick took off for Mexico City, embarking on a long journey that highlighted the even longer musical journey they are taking in their lives. Years ago, these students began with instruments made of paper. Now they are setting out to participate in a four-day workshop with Gustavo Dudamel and 300 other young musicians from across the Americas. They feel they represent the 1,000+ other students of Sistema New Brunswick.
The four-day orchestra workshop in Mexico City is the result of a collaboration between the Gustavo Dudamel Foundation and Mexico's Sistema Nacional de Fomento Musical, along with the great Mexican composer Arturo Márquez. It will happen as part of Dudamel's tour with the Vienna Philharmonic, which takes that august orchestra on its first tour of the Americas – beginning at Carnegie Hall in New York and concluding at the Teatro Colón in Buenos Aires, with stops in Mexico City, Bogotá, and Santiago de Chile.
At the Mexico City workshop, the New Brunswick students will be joined by students from ten other American El Sistema-inspired programs, including OrKidstra (Ottawa), Atlanta Music Project, Harmony Program (New York City), and Youth Orchestra of Los Angeles. Also involved will be students from youth orchestras in Puerto Rico, Argentina, and Mexico, and the National Children's Orchestra in Venezuela.
The four days of rehearsal will culminate in a performance at the National Theatre, the Palacio de Bellas Artes, in Mexico City. One piece of the repertoire is Márquez's "Alas (á Malala)," ("Wings to Malala"), a piece inspired by Malala Yousafsai, the young Pakistani champion for education as a fundamental right who won the Nobel Peace Prize in 2014.
The workshop will be led by Maestro Dudamel, along with members of the Vienna Philharmonic and other world-class coaches from leading European and American orchestras. The project unites the Americas through young people and through music, a synthesis that reflects the core message of Dudamel's formative training in El Sistema Venezuela. This experience provides wings for our high-flying Sistema New Brunswick students.
Author: Ken MacLeod, President/CEO of Sistema New Brunswick, Canada
Date Published: 28 February 2018
Editor's Note: In an email, the author of this article noted that as Sistema New Brunswick sent off these eight students on their adventure, he heard about other markers of the impact of Sistema-inspired work in New Brunswick. He spoke with teachers at a school where a new after-school núcleo began just seven weeks ago, and the teachers already noticed the music students were more attentive and confident and better behaved in their academic classes. Also, the program will graduate its first student who went through the full program, and she will go to the college of her choice. Next year fifteen more such students will graduate, and all will go to college. He sees vividly how Sistema-inspired work enables students to lift themselves up through their own dedication and passion. It is good to pause amid our complex daily endeavors and remember once in a while just how much impact our work actually has.