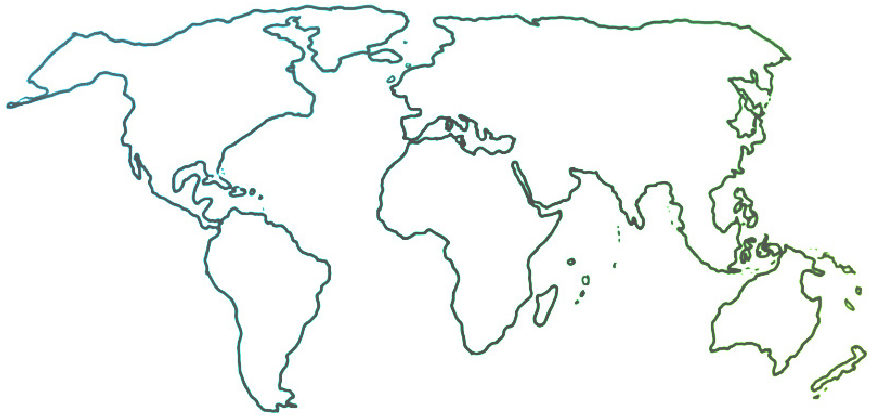 The Ensemble seeks to connect and inform all people who are committed to ensemble music education for youth empowerment and social change.

News & Resources
Architects of Music: Building a bridge between Uganda and Germany through musical education
07-30-2019
Architects of Music is a newly established, socially motivated music education program for youths in Kampala, the vibrant capital city of Uganda. This program serves to build bridges through musical education between Uganda and Germany. Program development began in 2017 and launched in January 2018. The program allows youth in Kampala to learn a Western style musical instrument, in addition to traditional Ugandan music and dance.
I founded the program together with my fellow staff and teaching artists, Regina Rothe from Germany and Joseph Ocen from Uganda.
Joseph Ocen, Architects of Music program director, was raised in a village in northern Uganda, where his musical experiences changed his life. Learning the traditional Ugandan bow harp (Adungu) since early childhood, Joseph became one of the lead performers in Uganda's most famous cultural performance group, The Crane Performers. He also crafts harps and sells to musicians throughout Uganda.
Prior to program launch, we held our first fundraising concert in December 2017 in Dresden. While many El Sistema-inspired programs begin with string instruments, we began offering wind instruments instead, simply because two of the founding members are flautists, and we believe that the recorder is a tool for learning the basics of Western music and music theory.
It was decided that Architects of Music students would meet three times per week for 3-4 hours each day. Our team of dedicated teaching artists and performers are responsible for lessons and programming. In addition to teaching Western style music, it was important for us to engage our students in traditional Ugandan music and dance, so as to preserve this beautiful musical tradition. Due to the history of colonization in Africa, it was important that we not only offer education in a foreign music culture, but also identify ways both musical cultures can learn and benefit from one another.
In January 2018, our first 15 students, aged 12-22, began musical training in Kampala. Visiting Uganda for three weeks, I shared introductory recorder playing through listening. Traditional Ugandan music uses a diatonic scale "do-re-mi-fa-so-la-ti-do" without musical notation, and teaching through rote was successful. I worked with Joseph on teaching flute and recorder, allowing him to refine his playing and work with the students. Through instruction, students were able to play simple melodies, and learn about practicing and instrument responsibility.
We also learned that by sending video tutorials to Kampala, we were able to lessen the challenge of not being physically present to teach winds on site. Musical progress would greatly benefit if we had a Western music education expert on site during regular programming activities. Nevertheless, it is incredible how far the group has progressed on recorder and flute despite our absence!
Now in the second year of our starting phase, our group of 25 students regularly attend lessons. Recent performances demonstrated the fusion of Western and Ugandan music tradition. Uganda embodies a rich cultural diversity, and traditional performing groups typically entertain guests for public and private events. We aim to create a similar experience blending Ugandan and Western music. This is also an opportunity to create revenue and offer opportunities for our members.
As development continues, we hope to provide our advanced students with opportunities to attend intensive teacher training seminars, enabling them to become Architects of Music's future teachers for the next generation. To emphasize the cultural exchange, we will launch a series of workshops for tourists in Kampala to engage with Ugandan music culture. These workshops will be led by our youth enrolled in Architects of Music, providing them with opportunities to craft their teaching skills acquired throughout regular weekly trainings. Through course fees, we can pay workshop leaders and generate income for ongoing programming costs.
Establishing a project from the ground up most definitely has its challenges. However, working together with motivated people believing in our mission has allowed us to come far in quite a short amount of time. One of our biggest challenges is obtaining grants to enable us to provide salaries for board members and staff, including the director's team in Uganda and Germany, and our co-trainers. Our hope is to create sustainable working opportunities for every board and staff member to scale up in the coming years, and expand our selection of wind instrument offerings. We are well aware that in order to maintain a high quality of training sessions, we cannot solely rely on our staff's dedication for the project.
A recent highlight from February 2019 has been the creation of an African/European production of "The Magic Flute." Regina and I spent two weeks in Kampala for an intensive training session with the students. Through the "pre-text" method by Dr. Doris Sommer, we led an overview of the opera for our students. A video glimpse of our experience can be found below.
In April 2019, Joseph spent a month in Germany creating additional awareness surrounding Architects of Music. He demonstrated the Adungu to schools in Dresden and neighboring rural areas. The response of pupils, teachers, and parents was remarkable. Furthermore, Regina and I acquired additional skills in traditional Ugandan dances, and will share them with students in Dresden. Joseph progressed with his flute playing during his stay in Germany, which he will share with students in Kampala. During Joseph's visit, we laid the foundation of an intercultural exchange with schools and music schools in Germany and our program in Kampala. Our goal for 2020-2021 will be travelling with our students from Kampala to Germany to perform our production of "The Magic Flute." We are excited about Architects of Music's future, contributing to the understanding between different cultures worldwide.
Author: Victoria Romann, Co-founder, Architects of Music; flautist and teaching artist
---
Arquitectos de la música: Construyendo un puente entre Uganda y Alemania a través de la educación musical
Por Victoria Romann, Co-fundadora, Arquitectos de la Música; flautista y artista formadora
Arquitectos de la Música es un programa de educación musical recién establecido y socialmente motivado para jóvenes en Kampala, la vibrante capital de Uganda. Este programa ofrece construir puentes a través de la educación musical entre Uganda y Alemania. El desarrollo del programa inició en el 2017 y fue lanzado en enero de 2018. El programa permite a los jóvenes en Kampala aprender un instrumento musical de estilo occidental, además de la música y baile tradicional de Uganda.
Fundé el programa junto con mis colegas y artistas formadores, Regina Rothe de Alemania y Joseph Ocen de Uganda.
Joseph Ocen, Director del Programa Arquitectos de la Música, creció en un pueblo al norte de Uganda, donde sus experiencias musicales cambiaron su vida. Aprendiendo la tradicional arpa arqueada de cuerdas frotadas (Adungu) desde que era pequeño, Joseph se convirtió en uno de los artistas líderes en el grupo cultural más famoso de Uganda, Los Crane Performers. Él también fabrica arpas y las vende a músicos alrededor de Uganda.
Previo al lanzamiento de este programa, tuvimos nuestro primer concierto de recaudación de fondos en diciembre de 2017 en Dresde. Mientras muchos programas inspirados en El Sistema inician con instrumentos de cuerda, nosotros iniciamos ofreciendo instrumentos de viento, simplemente porque dos de nuestros fundadores son flautistas, y creemos que la flauta de pico es una herramienta para aprender las bases de la música occidental y la teoría musical.
Se decidió que los estudiantes de Arquitectos de la Música se encontrarían 3 veces por semana durante 3-4 horas cada día. Nuestro equipo de dedicados formadores y artistas son responsables por las clases y la programación artística. Además de enseñar música del estilo occidental, era importante para nosotros involucrar a nuestros estudiantes en la música y danza tradicional de Uganda, para así preservar esta hermosa tradición musical. Debido a la historia de colonización en África, es importante no sólo ofrecer educación de una cultura musical extranjera, sino también identificar maneras cómo ambas culturas musicales pueden aprender y beneficiarse mutuamente.
En Enero de 2018, nuestros primeros 15 estudiantes, entre los 12 y 22 años de edad, empezaron su formación musical en Kampala. Al visitar Uganda por tres semanas, les compartí iniciación a la flauta de pico a través de la escucha. La música tradicional de Uganda usa la escala diatónica "do-re-mi-fa-so-la-ti-do" sin notación musical, y enseñando a través de la memoria fue un total éxito. Yo trabajé con Joseph en la enseñanza de la flauta y la flauta de pico, permitiéndole refinar su ejecución y el trabajo con sus estudiantes. A través de la instrucción, los estudiantes lograron tocar melodías simples, y aprender sobre cómo estudiar y la responsabilidad del instrumento.
También aprendimos que enviando videos tutoriales a Kampala, podíamos disminuir el desafío de no estar presentes físicamente para enseñar vientos en el sitio. El progreso musical se beneficiaría mucho si tuviéramos un experto en educación musical occidental en el sitio durante las actividades regularmente programadas. Sin embargo, ¡es increíble lo lejos que el grupo ha progresado en la flauta y la flauta de pico a pesar de nuestra ausencia!
Ahora en el segundo año de nuestra fase de inicio, nuestro grupo de 25 estudiantes asiste a las clases regularmente. Actuaciones recientes demostraron la fusión de la tradición musical occidental y ugandesa. Uganda posee una diversidad cultural muy rica, y grupos tradicionales entretienen generalmente a invitados en eventos públicos y privados. Apuntamos a crear una experiencia similar uniendo la música occidental y ugandesa. Esta es una oportunidad para generar ingresos y ofrecer oportunidades a nuestros miembros.
Mientras el desarrollo continúa, esperamos brindar a nuestros estudiantes avanzados con oportunidades para asistir a seminarios de capacitación docente, permitiéndoles convertirse en los futuros formadores de Arquitectos de la Música para la próxima generación. Para enfatizar el intercambio cultural, lanzaremos una serie de talleres para que turistas en Kampala se involucren con la cultura musical de Uganda. Estos talleres serán liderados por nuestros jóvenes matriculados en Arquitectos de la Música, les proporcionaremos oportunidades de mejorar sus habilidades de enseñanza adquiridas a través de entrenamiento semanal. A través de cursos con costo, podemos pagar líderes de talleres y generar ingresos para cubrir costos de programación.
Establecer un proyecto desde la base definitivamente tiene sus desafíos. Sin embargo, trabajar junto con personas motivadas que creen en nuestra misión nos ha permitido llegar lejos en un periodo corto de tiempo. Uno de nuestros grandes desafíos es obtener becas y estímulos que nos permita ofrecer salarios para miembros del equipo de trabajo, incluyendo el equipo del director en Uganda y Alemania, y nuestros co-formadores. Nuestra esperanza es crear oportunidades de trabajo sostenibles para cada miembro del equipo para crecer en los próximos años, y expandir nuestra oferta de instrumentos de viento. Estamos muy conscientes que para mantener una alta calidad en las prácticas, no podemos solamente apoyarnos en la dedicación de nuestro equipo hacia el proyecto.
Un evento resaltado de febrero de 2019, ha sido la creación de una producción Afro europea de "La flauta mágica." Regina y yo pasamos dos semanas en Kampala para una sesión intensiva con los estudiantes. A través de "Pre-textos", método de la doctora Doris Sommer, lideramos una mirada general de la ópera para nuestros estudiantes. Un video con una muestra de nuestra experiencia puede ser encontrada abajo.
En abril de 2019, Joseph pasó un mes en Alemania creando consciencia adicional alrededor de Arquitectos de la Música. El mostró el Adungu en las escuelas en Dresde y las áreas rurales vecinas. La respuesta de los estudiantes, profesores, y padres fue notable. Además, Regina y yo adquirimos habilidades adicionales en las danzas tradicionales de Uganda, y las compartiremos con los estudiantes en Dresde. Joseph progreso con la interpretación de su flauta durante su estancia en Alemania, y lo aprendido lo compartirá con sus estudiantes en Kampala. Durante la visita de Joseph, pusimos las bases del intercambio intercultural con escuelas y escuelas de música en Alemania y nuestro programa en Kampala. Nuestra meta para el 2020-2021 será llevar a nuestros estudiantes de Kampala a Alemania para interpretar nuestra producción de "La flauta mágica." Estamos emocionados sobre el futuro de Arquitectos de la Música, contribuyendo al entendimiento entre las culturas a nivel mundial.