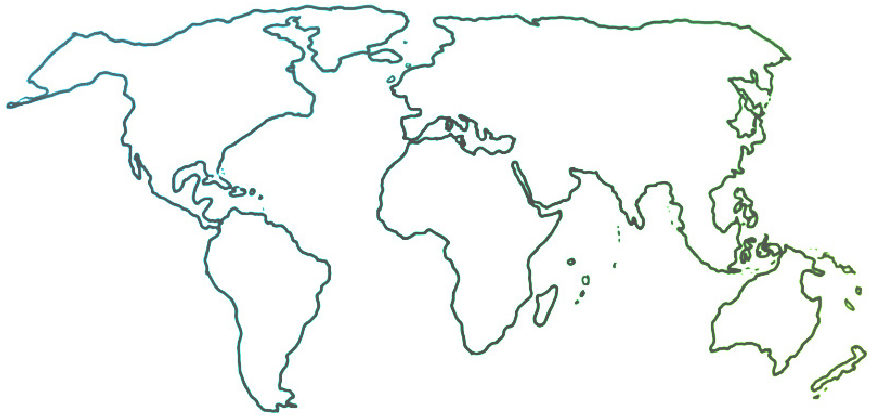 The Ensemble seeks to connect and inform all people who are committed to ensemble music education for youth empowerment and social change.

News & Resources
EDITORIAL: Preparing Students To Succeed After Completing Our Programs
11-30-2018
It's a good problem to have, but it's harder to solve than we knew.
Sistema-inspired programs around the world have students finishing high school, moving into the world in various ways.  How do we support them to succeed?  That's two questions, really.  How do we support the modest percentage who have discovered a passion for a career in music?  How do we support the success of those who want to succeed in pathways outside of music?
Overwhelmed as we may be in the demanding work of running our programs, we have to consider these questions seriously because they spring directly from our mission statements.  The mission of Sistema-inspired organizations is not about running a good program, but rather about changing the trajectory of kids' lives.  Running a good program is a crucial part of fulfilling that mission, of course, but those close to the work know how much more it takes to escape the gravitational pull of a disadvantaged background.  I've been having conversations with colleagues around the world recently who are grappling with this issue. They are grappling with:
What kinds of support do we need to offer the kids in the music career pathway?
How do we offer support for students who develop other interests? What is the role and responsibility for helping our students succeed in post-secondary study in, say, computer programming or

in

nursing?
Should we be introducing additional kinds of learning in our students' journey with us to better prepare them for success after our program; and if so, how do we weave it into the fabric of our programs without diminishing the musical success?
Venezuela developed its own strong answers to those questions over decades.  Here's where the still-young global Sistema seems to be in this inquiry so far:
– The first wave of graduates includes some uplifting success stories of big steps by individuals. While these don't really provide the answers to those programmatic questions, these individuals are important to all of us.  They embody the hopes that drew us to this work, and they affirm our belief that the Sistema experiment does actually work.  We do tell these stories, and hesitate to overuse the kids as examples, but please do share these stories widely, and with us at The WE, so we can share them more too.
– We are discovering how much more than a good program it takes to support students in the ambition to break entrenched social patterns.  The coaching, the crises, the crafting of opportunities, and then working with them to maximize the chance that they can grab those opportunities.  Robert Brooks from the MIAGI program in Soweto told me the glorious two-minute success story of one of his students; and then he unpacked the years of extra efforts, the multiple occasions when he and others had to go to extraordinary lengths to merely get her to an audition, or to prevent her dropping out because of a life or family crisis. We do this out of dedication and love, but it is far beyond anything a funder or outside observer understands. And success doesn't happen without that heroic, long-term effort.
– New support systems for students who discover a passion for a musical career are arising.  The classical music industry wants greater diversity in its ranks, and so it is becoming more cognizant of multiple kinds of support these students need to get onto the success pathways that lead to conservatories and career opportunities. There is a new national initiative in the U.S. called the National Alliance for Audition Support, sparked by the League of American Orchestras and now led through Sphinx. There are local initiatives like PEAC (POP Emerging Artist Collective) in Philadelphia.  There are emerging programs in the U.K.—the Sistema England Young Leaders Orchestra has been designed to foster leadership; the Royal Liverpool Philharmonic In Harmony program now has a ladder of orchestras; Sistema Scotland has begun to feed students into top music programs.
– How do we support the success of our strong students who aspire to careers other than music?  We are asking that question widely and finding answers with individuals, but not knowing how to answer programmatically.  Maybe there is no answer from programs.  Shouldn't we be considering support for our most dedicated students who have life plans outside of music-centered careers, equal to the support we offer for students heading into musical careers?  How can we do this?—we need to be thinking with one another about this.
How are you addressing this challenge?  Write us.  Talk to colleagues.  And let's listen to what the students themselves have to say—we will be hearing from them soon, as The World Ensemble's Ambassadors program kicks into gear.  We will ask them and share their answers.  Here is one thing I have learned in working with creative youth development programs in disciples other than music, that we would do well to apply inside music – if we really listen to students, long and hard, we arrive at different decisions about the ways to support them.
Author: Eric Booth, Publisher, The World Ensemble
Date Published: 30 November 2018