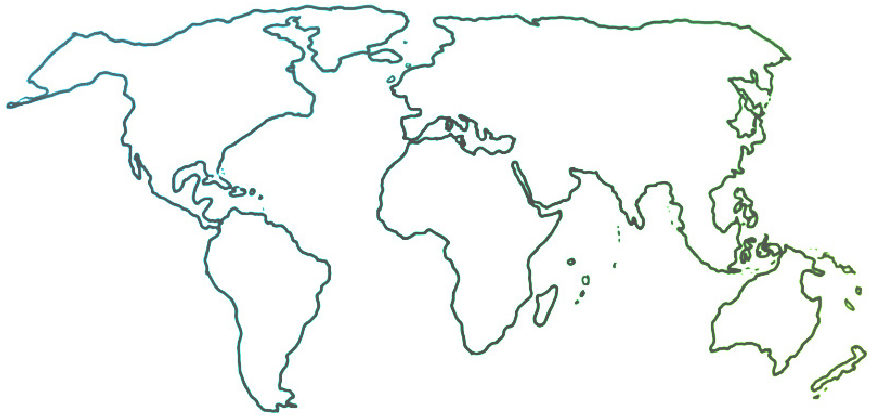 The Ensemble seeks to connect and inform all people who are committed to ensemble music education for youth empowerment and social change.
The 2020 El Sistema USA Symposium & Seminario
03-03-2020
Long before I joined The Ensemble newsletters editorial team a few months ago, I knew about El Sistema. I had read about it, listened to interviews, spoken with people inside the movement. But I hadn't lived it—had barely seen it up close. I grew up playing jazz and orchestral pieces, but my professional background is as an editor, not a music educator. So I arrived in Durham for the 2020 El Sistema USA Symposium and Seminario expecting to listen to a language I barely understood.
Instead, everything I experienced there was rooted in a passion for helping young people through music that I found immediately accessible and compelling. I heard and saw collaborative, expressive rehearsals; relentless enthusiasm for teaching; a clear throughline of social consciousness.
I wasn't able to attend the Pre-Conference day of immersive learning, but I arrived in time for the Symposium opening, in which El Sistema USA Board Chair Christine Taylor Conda led a three-part rendition of "The Lion Sleeps Tonight" (with impressive audience participation, as many coffees sat unfinished). Carla Canales (The Canales Project) followed with a heartfelt keynote on identity, focusing on how our self-perceptions affect the ways we try to improve our lives.
Carla's keynote was the perfect lead-in to the following session, "Equity-Centered Pedagogy," led by Hillary Harder (ECoSistema Coordinator) and Monique Van Willingh (Director of MAT Program at Longy School of Music). This session kept the spotlight on identity and intersectionality, asking the important question of how to adjust one's attention to each student's level of ability and opportunity. One interesting solution focused on the concept of helping children to teach one another—and then, critically, to keep teaching.
This concept reappeared in discussions large and small. Mariesther and Marielisa Alvarez (Directors of Longy's Sistema Side-by-Side) made this point explicitly in their presentation "Raising the Musical Bar," during which they led a young string quartet in a fast-paced group rehearsal. It was clear that Mariesther's and Marielisa's enthusiasm for the work had as much impact on the students as did the music itself. These can be critical moments in a young person's educational career, when they see their instructors not only as teachers but role models. More than that, they see that teaching is both a pathway toward excellence and a worthwhile goal in its own right.
We were able to expand on this idea during a presentation on "El Sistema's Principles of Scale," led by Tricia Tunstall (Founder/Editor, The Ensemble Newsletters) and Dalouge Smith (The Lewis Prize for Music). The issue of scaling up El Sistema programs in the USA is not new, and reasonable minds around the room disagreed now and then; the session was self-inquiring, competitive, collaborative and fiercely passionate. All agreed, though, that it's essential that students see their núcleos as worthy of investment, not only as students but also as future teachers.
A second strong focus of interest involved expanding and exploring the music students play. "Repertoire Programming" (Adam Eccleston and Mark Woodward, BRAVO Youth Orchestras), "Creative String Playing" (Gwen Laster-Banks and Damon Banks, Creative Strings Improvisers Orchestra), "High School Programming" (Jessica Zweig, Play On, Philly! and Angelica Cortez, L.A. Philharmonic) and "Defining Musical Excellence" (Tricia Tunstall) all charged us to reimagine what our musical goals and processes can look like. Numerous discussions touched on arranging pieces that challenge and engage young musicians and finding new vehicles for healthy self-expression. And in making "The Case for Space," Dantes Rameau and Aisha Moody (co-founders, Atlanta Music Project) framed the conversation around the challenges that organizations face as they develop a physical space. A lively discussion ensued as the room of educators considered the work they do within the context of their surrounding communities.
The symposium ran concurrently with a student seminario, a super-gathering of students from several El Sistema programs, and ended with the seminario's culminating concert, facilitated by Dan Trahey and Dr. Armand Hall and conducted by Scott Laird. The concert's highlight was a massive collective composition that even enabled students to instruct their audience, teaching us lyrics and body rhythms that allowed us to participate. This final performance showcased everything that makes the work of El Sistema so invigorating: high-level, interactive music-making, rife with joyfulness and student creativity.
Despite a packed schedule, the weekend was driven by unwavering enthusiasm and a willingness to share and listen among its attendees. The challenges facing El Sistema programs everywhere are best faced when its thought leaders are free to communicate and collaborate with one another. Experiencing all of this firsthand, I found that the language of El Sistema felt universal after all.