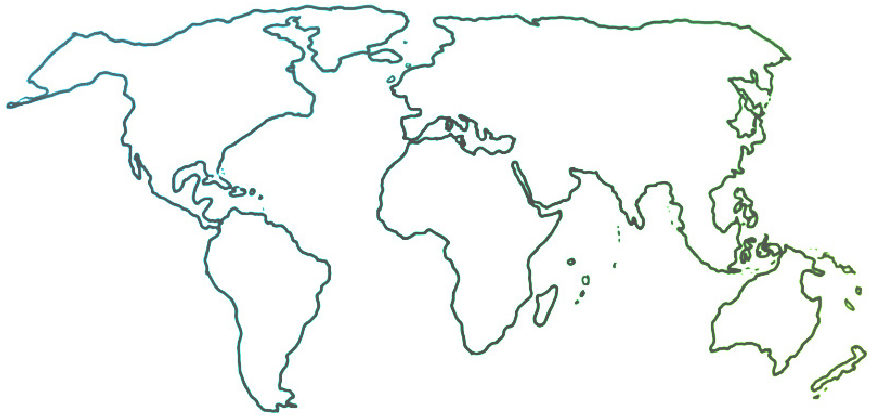 The Ensemble seeks to connect and inform all people who are committed to ensemble music education for youth empowerment and social change.
Featured Article
Sharing Our Work during COVID-19
02-06-2020
As learning programs of every kind and in every part of the world find ways to respond to the global health crisis, El Sistema-inspired programs are doing what we encourage our students to do: we are learning from one another. At Miami Music Project, we quickly reached out to El Sistema USA about creating resources for other El Sistema-inspired programs. We were excited to learn that Monique Van Willingh, Director of the Masters of Arts in Teaching (MAT) program at Longy School of Music at Bard College, was already working to develop a webinar series with the goal of sharing field experiences and best practices of organizations that are successfully transitioning to digital programming. Since summer camp activities are the immediate concern for many El Sistema-inspired programs around North America, El Sistema USA President Katie Wyatt reached out to several program leaders to begin sharing their experiences and innovations in this area.
The result of these efforts is a series of Zoom webinars about Sistema programming online, offered to El Sistema USA members and sponsored by El Sistema USA in collaboration with the Longy MAT Program. These webinars focus on student learning and youth engagement during the summer.
Miami Music Project Executive Director Anna Klimala and I presented the first webinar of the series, on May 21. Titled "Setting up an Online Summer Program Structure for Your Organization Using Zoom," our workshop focused on three areas of developmental concerns: 1) securing funding and support, 2) curriculum and programming adjustments, and 3) applying "Collaborative Development" while responding to student needs. The session ended with a brief overview of the Zoom structure we have developed to re-create "Virtual Chapters" (virtual versions of the physical locations of our program).
The second webinar in the series, titled "Virtual Classrooms—Synchronous Learning," was a deeper look at the programming Miami Music Project implemented to address the sudden school closures. It was important to us to maintain live music instruction for all program participants, but that came with challenges—particularly the lag, or digital delay, that is inherent to all forms of distance learning. This makes traditional ensemble music lessons nearly impossible, so we created three classes to overcome this challenge. The most unique programmatic change we made was the switch from large ensemble rehearsal to Music Content Area (MCA) lessons. These MCA lessons focus on fundamental internalized musicianship skill development at the primary levels, and theory-based comprehensive musicianship classes for intermediate- and advanced-level students.
Other programs have innovated during this crisis in a variety of ways. Some innovations go beyond the musical level. At BRAVO Youth Orchestras, for example, while dealing with uneven distribution of distance-learning technology for students around Portland, OR, the program's administration and staff have also augmented program support to include food distribution, in partnership with OurGivingTable.com. This nutritional aid program provides thousands of children with food regularly, and BRAVO has teamed up with them to assist in distributing the food to students in need. Teaching artists and BRAVO staff deliver food regularly to their students, while maintaining virtual music programming with digital resources such as Google Classrooms.
In a similar spirit, YOLA programming has included additional social services for students, teaching artists, and staff, making these services part of standard programming practices. YOLA has also taken a multifaceted approach to continuing music programming, using various digital tools such as Band.us, Google Classrooms, Zoom, and FaceTime, when available, to engage with students.
In addition to addressing food insecurity and social services, many other programs have transitioned to address the mental wellbeing of students by reaching out to specialists. Mindfulness and physical wellbeing are just as essential as instrumental technique and ear training while we practice social distancing. Although there are limitations to the new virtual space, creative programming and positive leadership can open doors to extra-musical learning.
Moving to virtual classrooms and meetings is taxing for everyone, and training has been a major concern for all programs in this new digital space. By committing to collaboration between like-minded programs and individuals, El Sistema-inspired programs will continue to share much-needed social and educational resources through this unprecedented time.
Remaining sessions of the El Sistema USA/Longy MAT webinar series will include topics such as asynchronous learning approaches, possibilities for chamber music practice, and overview of changes being made to annual music festivals such as YOLA National. To register for these webinars and to receive resources being presented, please contact Katie Wyatt of El Sistema USA or Monique Van Willingh of the Longy School of Music for more information.