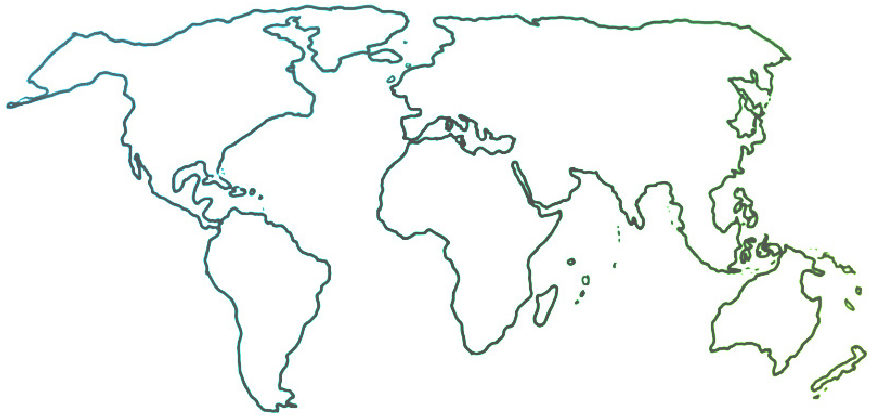 The Ensemble seeks to connect and inform all people who are committed to ensemble music education for youth empowerment and social change.
Featured, Gather Together, North America, the ensemble
Changing Lives; Changing Interlochen
Trey Devey, President, Interlochen Center for the Arts
07-01-2019
I first discovered Interlochen as a young child. The campus is just seven miles from my grandparents' summer cottage, and my love of classical music was inspired by Interlochen Public Radio.
By middle school, I was a budding musician myself. Although I attended a rural public school, I was fortunate to have a dedicated band director who fostered my passion for the trombone. Music became my joy and center. Although I could picture myself at Interlochen, the tuition seemed beyond my family's means, and I was intimidated by its reputation for artistic excellence. I didn't realize it was a place where young artists at every stage can unlock their potential.
The welcoming community I discovered first as a Camp parent and later as President of Interlochen Center of the Arts stood in stark contrast to perceptions I'd held as a teenager. I wondered how we could tear down our ideological and financial inaccessibility to create opportunities for more young people to be immersed in the life-changing experience of Interlochen.
Our first step toward increasing accessibility was to identify organizations that develop the type of gifted, passionate musicians who would thrive at Interlochen. We found perfect partners within the El Sistema movement: New York City's Harmony Program, the Miami Music Project, Youth Orchestra Los Angeles, Omaha Conservatory of Music, and the Baltimore Symphony Orchestra's OrchKids program.
From the beginning, we understood there would be challenges in bringing El Sistema students to
Interlochen. The vast majority of these students and their families had never heard of Interlochen, and needed assurance that ours is a safe environment and that the experience would be a worthwhile investment. For many, Camp would be their first experience away from home – a difficult transition for any family.
There were also logistical difficulties. Some El Sistema families have limited access to technology, which makes filling out online applications or recording
an audition nearly impossible. Language was also a barrier. To mitigate these challenges, several partner programs held  "application nights" during which their staff helped students prepare their applications. Representatives from our admission department attended several of these sessions to conduct onsite auditions. Later, our teams collaborated to arrange transportation, uniform purchases, and other details.
Tuition costs were another hurdle, but generous donors rose to the occasion. Thousands of Interlochen
friends supported scholarships through our Create Amazing Opportunities Challenge. A donation from Daniel R. Lewis and M:X allowed 46 students from the Miami Music Project to attend Interlochen – at no cost. Lewis and M:X have extended their support for the next three years to fund more than 45 full-tuition Camp scholarships each year. Donor support also enabled us to hire dedicated "inclusion champions" who encouraged cross-cultural friendships, and all Camp life staff received specialized diversity training.
Thanks to our artistic and financial partners, more talented and dedicated young artists from coast to coast joined us at Arts Camp 2018. One result: the domestic diversity of our Camp student body increased by over 30% compared to the previous
year. The diversification of our population benefits all students, giving them opportunities to experience new cultures, explore new ideas, and forge new friendships. Campers from all 50 U.S. states and more
than 40 countries live, learn, and achieve together, in a harmonious global community.
El Sistema students made the Interlochen community stronger. Our faculty praised El Sistema students
for their hard work and passion for music. One Miami Music Project student finished the summer as the associate principal viola of the World Youth
Symphony Orchestra – our most advanced ensemble. Three Miami Music Project students accepted offers to attend Interlochen Arts Academy, supported by another generous gift from Daniel R. Lewis. One of
these outstanding students earned a full scholarship to attend Peabody Conservatory.
In 2019, musicians from our five 2018 partners, as well as from our new partner, MyCincinnati, are attending Interlochen Arts Camp. Our goal is to continuously improve these partnerships so that the Arts Camp experience is the best it can be for these young artists.
If there is a cliche among our alumni, it is "Interlochen changed my life." Two years into my tenure, I am beginning to appreciate that this statement is more than a platitude: It is a testament to the life-changing power of the arts. Over the past year, I have seen
the powerful influence of El Sistema programs in the dedication of their students, and I am excited to continue and expand our partnerships. We are
committed to using our strength to build strength in others, regardless of their zip code or bank statement.
Together, we can create inspired opportunities for the students we serve and transform the lives of America's youth through the unifying power of the arts.