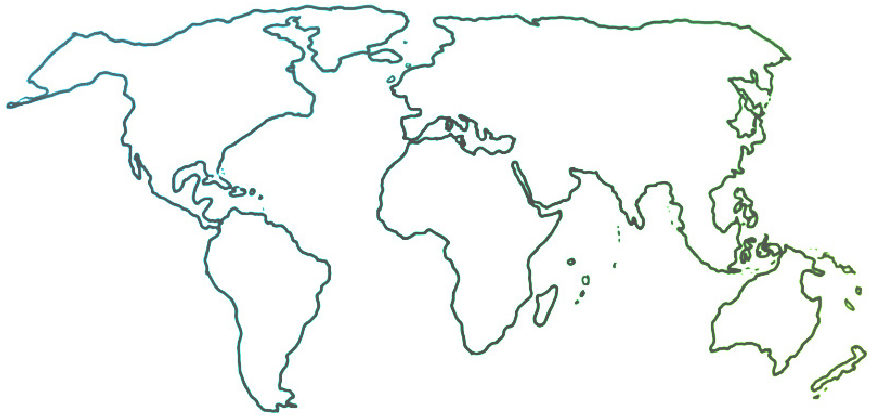 The Ensemble seeks to connect and inform all people who are committed to ensemble music education for youth empowerment and social change.
Editorial
Arts Education and Public Health: Building New Partnerships for a Post-COVID World
11-04-2020
One of El Sistema's most striking comparative advantages is its ability to bridge gaps across communities. The replication of this model in multiple geographies has repeatedly demonstrated the uniting and transformative power of music and its value as a cornerstone for social integration and cohesion. The knock-on effects of COVID-19 could undermine El Sistema's positive impact, presenting its advocates and practitioners with great challenges. However, the pandemic also presents opportunities to rethink the tenets of arts education and its use as a vehicle for social change, wellbeing, and inclusion. How can El Sistema survive the current global crisis and, more importantly, shed light on how to help rebuild broken and diminished societies? What can be done to ensure that the model adapts to and thrives in these new circumstances and becomes part of critical policy conversation on sustainable development—and, even more important, the realm of public health?
In my line of work, which entails mobilizing resources and keeping the momentum of the fight against the three most infectious diseases known to humankind—HIV, tuberculosis, and malaria—we are witnessing COVID-19's devastating effects on decades of investment in numerous global health public goods and other development interventions. While already weak health systems are rapidly deteriorating, at-risk populations are being exposed to new infections, and human life is tragically being lost in every corner of the planet. As a consequence of this pandemic, we are also observing the worsening of domestic violence, the decrease in access to basic services in vulnerable communities, and widespread violations of human rights, not to mention civil unrest and deep political polarization in many countries. The virus is isolating us and changing the ways in which we interact with our surroundings, aggravating 'pre-existing social conditions' and leaving those left behind in even greater need.
During the first few months of COVID-19's lockdown in Europe, people resorted to collective acts of solidarity to boost their morale and strengthen the social ties that united them as a community. Gathered on their balconies and doorsteps, residents from large cities to tiny villages—like the small Swiss town I live in—cheered to celebrate the courage of medical professionals tackling the COVID-19 crisis at the local level, but also sang folk songs or played instruments along with their neighbors to reaffirm their sense of belonging and find solace in the midst of exceptionally difficult times. The one moment of the day in which everyone tried to lift each other up, differences aside, was mediated by nothing but music (or theater or dance). Regardless of the form of expression, the arts connected people to their communities.
In the current context, the collective practice of music reappears as an effective avenue to make our societies and communities more resilient and inclusive. But a deeper reflection is needed on how the model can be scaled up in such a way that it becomes a matter of public policy and not just an arts education project limited to specific cases.
Recent studies released by the World Health Organization (WHO) demonstrate that the arts can function as an alternative treatment for a variety of conditions, ranging from metabolic diseases to mental health issues. As part of the launch of a report on this matter in November of 2019, Dr. Piroska Öslin, WHO Regional Director ad interim for Europe, indicated in a short video that "long before humans knew about penicillin or genetics, they created music and art," highlighting how such fields of activity were as indispensable and profound "as our need to quench our thirst or satisfy our hunger." This has proven to be particularly true in the case of children and youth who have successfully recovered from trauma and managed to navigate conflict, forced migration, disease, or natural disasters through the sheer beauty of artistic expression. To paraphrase French artist Georges Braque, we are more equipped than ever before to demonstrate that art is effectively "turning wounds into light."
Health organizations are actively fundraising to tackle the most immediate consequences of COVID-19, endeavoring to quickly identify and deploy diagnostic, therapeutic, and immunization tools to treat and prevent the spread of the virus. But beyond its emergency response angle, the COVID-19 call to action is resulting in the gradual redefinition of the international health architecture and how society perceives and understands global health security. This inflection point presents El Sistema's practitioners (and other arts for social change educators) with a unique opportunity to insert themselves in the debate, and to advocate for arts education as an essential public good that must be funded by the levels of investment required to make it flourish.
Increasing the advocacy efforts of arts educators, therefore, is paramount . But doing so requires a strategic understanding of regional and global development platforms, to pinpoint potential entry points and verify the feasibility of such partnerships. A clear positioning of El Sistema's strategic intent is fundamental to compete for highly earmarked and scarce resources in the development space. Given the unprecedented global circumstances we are facing, innovative solutions to advance health and wellbeing are desperately needed, and such alternatives are more welcome if they are backed by the results and social capital that music educators involved in El Sistema are equipped with.
Here are some concrete suggestions for music educators to position their work in the agenda of development actors, notably in health:
Establish contact with relevant multilateral or non-governmental organizations, especially at the country level, to discuss how your work is impacting your community. Persuade officials that it is smart and necessary to stand behind initiatives like yours in a social milieu dominated by polarization, inequality, conflict, and health challenges. Telling your story to the right people and connecting your mission and results with international development standards—e.g., the Sustainable Development Goals (SDGs) or conventions protecting the rights of vulnerable or underserved groups—is a big first step in the right direction.
Map the potential funding or advocacy opportunities that international organizations could offer you. Does the organization offer resources through grants or other financing mechanisms? Does the organization have a say in critical policy conversations around areas that intersect with your work—e.g., human development, conflict prevention, crisis recovery, education, environmental sustainability, gender equality, or health? El Sistema interventions can be packaged in multiple ways, and they are likely to be more successful if framed as channels to remove human rights barriers for vulnerable groups or key populations.
Develop results chains that illustrate how your mission can be a vehicle to realize public and joint aspirations. It is quite important to have a clear sense of the organization's mandate, scope of work, and groups it intends to serve, ensuring that your pitch is pertinent and compelling.
Leverage civil society consortia that are working with multilateral organizations as grantees or implementing partners on the ground. The advocacy ecosystems of some multilateral or non-governmental organizations, including foundations, can be very strong allies in supporting your agenda and positioning your work as a foundational component of theirs. Find out how to build bridges with financing bodies, or to build synergies with peer organizations around potentially joint grant-making processes.
Follow the latest global debates on infectious and non-communicable diseases and the programs offered in fields such global health security and health system strengthening. Pay attention to these entities' initiatives to protect key and vulnerable populations—communities of people living with a given disease, young women and adolescent girls, migrants, indigenous peoples, inmates, sexually diverse people, sex workers, etc. In the case of COVID-19, it is always helpful to keep an eye on multilateral partnerships and political processes (i.e., declarations of the G7 and G20 around the future of global health, and the latest debates of the U.N. General Assembly) to gain greater understanding around global priorities, the stances of key stakeholders, and funding trends to grapple with the COVID-19 pandemic.
If you are drawn to other areas or wish to explore the full catalogue of options in your country, shift your attention toward organizations with coordination mandates or convening roles on the ground. Valuable documents to review include the development assistance frameworks—or UNDAFs—produced by the United Nations to guide its operations in developing countries. Approved by the relevant governments, UNDAFs contain five-year inter-agency and multi-stakeholder cooperation strategies aligned with national priorities. They can provide a bird's-eye view of how development actors articulate their action around the SDGs.
Rather than seeing the COVID-19 crisis as an insurmountable obstacle, this way of thinking opens a window for the El Sistema movement to innovate, evolve, and grow. This is a stellar moment for music education practitioners to capitalize on potential investment and policy scenarios being designed by governments, multilaterals, and civil society organizations.
Creating awareness with public decision-makers will not be easy, but it definitely merits the effort. More intense collaboration and cross-sectoral partnerships lie at the very foundation of the solutions we expect to see in the coming months, and the transformative power of the arts cannot be excluded from the mix.