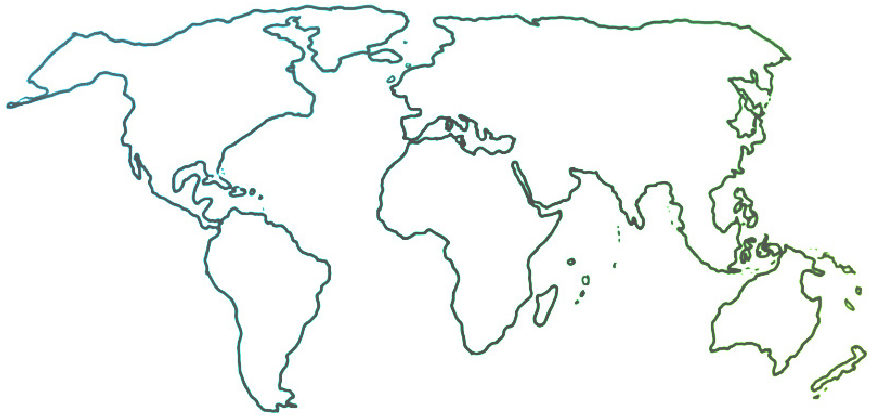 The Ensemble seeks to connect and inform all people who are committed to ensemble music education for youth empowerment and social change.
Uncategorized
Announcing the launch of Music In Action Journal: A Knowledge Hub for the Frontlines of Music-For-Social-Action
06-15-2019
When cultural historians reflect on the late 20th and early 21st centuries, one of the most significant paradigm shifts noted will be the explosion of music-for-social-action initiatives across the globe. Inspired by the work of pioneering figures including Jorge Peña Hen, José Antonio Abreu, Ana Milena Muñoz de Gaviria, Hilda Ochoa-Brillembourg, Ricardo Castro, and others, largely in Latin America, the centuries-old platform of the symphony orchestra has found renewed purpose at the epicenter of grassroots transformations from inner-city Port-Au-Prince to rural Canada, from Scotland to Kenya, from Jamaica to Honduras.
While a number of guiding aspirational principles connect practitioners in this growing movement, the operational, financial, and pedagogical engines that power local initiatives tend to be nuanced and diverse — the products of development in isolation through trial and error. This reflects the reality that there is no single template for how to construct, grow, maintain, or even define music-for-social-action initiatives, which, to be effective, must inherently reflect adaptations to varied environments, communities, contexts, traditions, and needs. There is, however, an opportunity to establish a shared knowledge hub around common themes that practitioners face, allowing local decisions to be made with the benefit of outside references. Practitioner-centered knowledge hubs are already critical to many non-musical fields, where Case Studies serve as a valuable tool in aiding decision-makers within the context of evolving industry dynamics. Indeed, Case Studies form the core of many curricula, from business schools to scientific research institutes, as a way to share and learn from what is happening in real time.
In this spirit, we announce the launch of Music In Action Journal — a journal of Case Studies written by and for practitioners on the frontlines of music-for-social-action. Available in English and Spanish, the Journal applies the lens of Case Study Analysis to one of the most rapidly expanding sectors in global development—exploring local challenges, diagnosing root causes, and offering viable solutions. By creating a knowledge hub that empowers decision-makers to learn from what is happening elsewhere, Music in Action promotes improved efficiencies and stronger outcomes. While each Case presents a unique set of struggles and opportunities, together they hold potential lessons for practitioners in the sector at large. By shining a light on local processes, struggles, and successes without proposing any single blueprint for best practice, the goal of Music In Action Journal is to allow each Case to tell its own story within the broader narrative of the field. And with each edition of the Journal, our hope is that this growing body of Case Studies can create a useful constellation for practitioners, and, in so doing, support the future of the social revolutions they are working to bring about.
Visit www.musicinaction.org to read the first eight cases. Music In Action Journal is an initiative of the Organization of American States in alliance with The Government of Canada, McGill University, The Global Leaders Program, & The OA Group.
Authors: Mariano Vales, Music Program Director, The Organization of American States and Mark Gillespie, Creative Director & Co-CEO, the OA Group
Date Published: 15 June 2019
---
Anunciando el lanzamiento de la revista Música en Acción (Music in Action): Un centro de conocimiento para los frentes de la música para la acción social
Por Mariano Vales, Director del Programa de Música, La Organización de Estados Americanos y Mark Gillespie, Director Creativo & Co-CEO, grupo OA
Cuando los historiadores culturales reflexionen sobre los finales del siglo XX y principios del siglo XXI, uno de los cambios de paradigmas más significativos que se observarán será la explosión de iniciativas de música para la acción social alrededor del mundo. Inspirados en el trabajo de figuras pioneras incluyendo Jorge Peña Hen, José Antonio Abreu, Ana Milena Muñoz de Gaviria, Hilda Ochoa-Brillembourg, Ricardo Castro, entre otros, principalmente en América Latina la plataforma centenaria de la orquesta sinfónica ha encontrado un propósito renovado en el epicentro de las transformaciones de base desde la ciudad central de Port-Au-Prince hasta el área rural de Canadá, desde Escocia hasta Kenia, desde Jamaica hasta Honduras.
Si bien un número de principios rectores guías conectan a profesionales en este movimiento creciente, los motores operacionales, financieros, y pedagógicos que impulsan iniciativas locales tienden a ser matizados y diversos – los productos de desarrollo de forma aislada a través de prueba y error. Esto refleja la realidad de que no existe una plantilla única sobre cómo construir, crecer, mantener, o incluso definir iniciativas de música para la acción social, las cuales, para ser eficaces, deben reflejar inherentemente adaptaciones a una variedad de entornos, comunidades, contextos, tradiciones, y necesidades. Sin embargo, existe la oportunidad para establecer un centro de conocimiento compartido sobre temas comunes que enfrentan los profesionales, permitiendo tomar decisiones locales con el beneficio de referencias externas. Los centros de conocimientos de prácticas centradas en el conocimiento ya son críticos en muchos campos no musicales, donde los Estudios de Caso sirven como una herramienta valiosa ayudando a quienes toman decisiones en el contexto dinámico de desarrollo de la industria. De hecho, los Estudios de Caso forman el núcleo de muchos currículos, desde escuelas de negocios hasta institutos de investigación científica, como una manera de compartir y aprender de lo que está pasando en tiempo real.
En este sentido, anunciamos el lanzamiento de la revista Música en Acción (Music In Action Journal) – una revista de Estudios de Casos escrito por y para los profesionales en el frente de la Música para la Acción Social. Disponible en inglés y en español, la revista aplica el lente del Análisis de Estudios de Caso a uno de los sectores que se expande más rápidamente en el mundo – explorar desafíos locales, diagnosticar causas de raíz, y ofrecer soluciones viables. Creando un centro de conocimiento que empodera a quienes toman las decisiones a aprender que está pasando en otros lugares, Música en Acción promueve mejores resultados, más eficientes y más sólidos. Si bien cada caso presenta un conjunto único de luchas y oportunidades, juntos brindan lecciones potenciales para profesionales en el sector en general. Al iluminar los procesos, luchas, y éxitos locales sin proponer un plan único para mejores prácticas, el objetivo de la revista Música en Acción es permitir que cada caso cuente su propia historia dentro de la narrativa más amplia del campo. Y con cada edición de la revista, nuestra esperanza es que este creciente cuerpo de Estudios de Caso pueda crear una constelación útil para los profesionales, y así respaldar el futuro de las revoluciones sociales que ellos están intentando lograr.
Visita www.musicinaction.org para leer los 8 primeros casos. La revista Música en Acción es una iniciativa de la Organización de los Estados Americanos en alianza con el Gobierno de Canadá, la Universidad McGill, el Global Leaders Program, y el grupo OA.