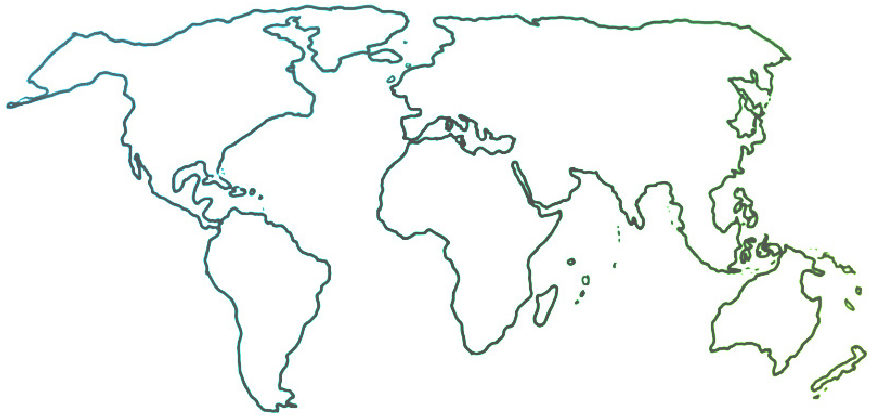 The Ensemble seeks to connect and inform all people who are committed to ensemble music education for youth empowerment and social change.
Ambassadors July 2021 Update
07-07-2021
Jump to an entry:
Busy Busy Bees, by Han Diep (Australia)
New Repertoire, by Linet Othieno and Stephen Ongoma (Kenya)
Orunyege Dance, by Mary Nakacwa (Uganda)
Preparations, by Momoka Tsuchiya (Japan)
A Beacon of Hope, by Helen Faucher (Canada)

---
Busy Busy Bees
By Han Diep (Australia)
Toward the end of May, Melbourne experienced our fourth COVID-19 lockdown as a result of 26 new cases in two days. Unfortunately, the cases continued to increase, and the lockdown was extended from one week to two. As such, Pizzicato Effect once again returned to online learning. Happily, as we reached the third week of staying indoors, the number of daily cases decreased, and we were able to return to on-site learning.
As of now, Pizzicato Effect is preparing for our mid-year concert on June 23. This is our first formal concert in one-and-a-half years; for some students, this will be their first-ever performance for the community. Though the audience will be unable to watch students perform face to face as a result of strict COVID-19 restrictions (watching instead via Zoom), the students are thrilled to perform their repertoire.

---
New Repertoire
By Linet Othieno and Stephen Ongoma (Kenya)
This month—or, rather, this term—not much has been happening in our program, Ghetto Classics, except for the usual practice and rehearsals.
The three orchestras—the Super Orchestra, the Senior Orchestra, and the Junior Orchestra—have been rehearsing and working through their new repertoires for the term. We are now in Week 4 of the term and have been learning pieces such as the Can Can, Symphonic Dances from the musical Fiddler on the Roof for winds and brass, Waltz from Eugene Onegin by Tchaikovsky, pieces from Rossini's The Barber of Seville, "Hifadhi" by Kenyan composer Njane Mugambi, and much more.
See below to watch the Ghetto Classics Super Orchestra practice Theme from Tchaikovsky's Swan Lake.
---
Ghetto Classics Super Orchestra performing the Theme from Swan Lake by Tchaikovsky from Longy School of Music on Vimeo.

---
Orunyege Dance
By Mary Nakacwa (Uganda)
In this video, Architects of Music students are performing a dance called Orunyege Ntogoro. It comes from western Uganda and is common among the Banyoro and Batoro tribes.
It is a courtship dance performed by both girls and boys who are of age. If you dance well, you get a partner, but if you fail to dance well, don't worry! You are given another chance.
Orunyege Ntogoro dance from Longy School of Music on Vimeo.

---
Preparations
By Momoka Tsuchiya (Japan)
Our next concert will be held in March next year in my hometown of Soma. It is a year away, but I am already practicing a piece called "Triptyque" by Japanese composer Yasushi Akutagawa, which I will perform at the concert. It's our first attempt to play a complicated piece in variable time, so we are struggling, but we are still doing our best to create the ideal performance.
At the same time, we are practicing a Bach concerto and I have been assigned the first violin solo. It is very difficult, but I enjoy making eye contact with the second violin soloist and creating music together. It is a challenging piece that allows me to hone my technique, and it's also a good opportunity for me to learn about each player's role throughout the concerto.

---
A Beacon of Hope
By Helen Faucher (Canada)
During each of the next two weekends I will be playing in two real-life concerts! This is big news—it's been well over a year since I and many others have had the privilege to perform in front of a real audience. The first concert will be hosted in an amphitheater at the beautiful Kingsbrae Gardens in St. Andrews (a few hours away from Moncton, my hometown), while the second concert will take place in the heart of Moncton. I'm looking forward to them greatly! Both are outdoor concerts, but there will be plexiglass in front of the brass and woodwind sections and the string players will be masked. While we are understandably still taking precautions, we expect them to run like normal concerts.
Because it has been a long time since I've last performed live, I'm interested in how I and my other orchestra friends will react to being on stage. On one hand, I'm very excited and grateful to have this opportunity, and will surely play my heart out! On the other, I'm almost positive that I'll be incredibly nervous when it comes time to play. Hopefully, some old instincts will resurface and take control. Nevertheless, even with the nervousness, I long to feel the anticipation before playing, the exhilaration while performing, and the fulfillment that fills you as you hear the audience applause.
In my eyes, these concerts represent a beacon of hope—a sign that, slowly, society is beginning to approach a normal life again. Hopefully, we will soon be able to do the things that we love and ignite a fire within ourselves. For myself, that is the fire of making music and sharing it with those around me.
Since these concerts haven't taken place yet by the time of this writing, I will share a photo of where they will take place. Next month, I'll be sure to share pictures and videos of the actual concerts, as well as my thoughts about how they went. Until next time!