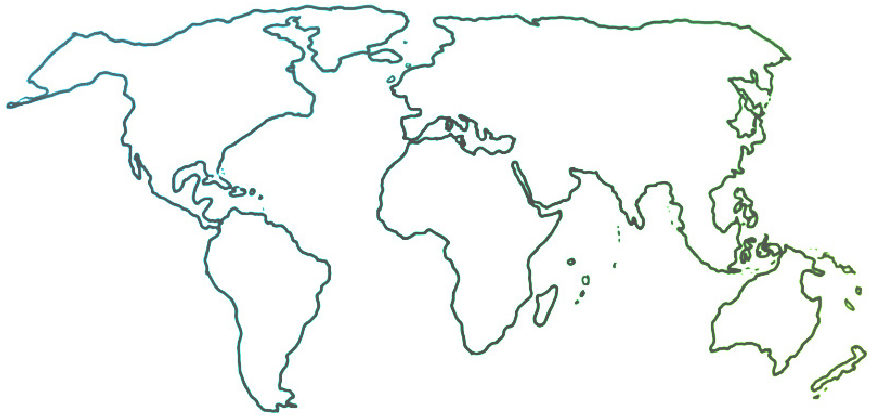 The Ensemble seeks to connect and inform all people who are committed to ensemble music education for youth empowerment and social change.
Ambassador Updates, July 2020
07-01-2020
Linet Othieno, Ghetto Classics (Nairobi, Kenya)
These past three months have been quite a challenge. We have experienced increased country-wide unemployment, gender-based violence, murder cases, robbery, and much more throughout this COVID-19 pandemic. The Ghetto Classics programs in all centers were closed, and that meant no music for us because most of us depend on the program's instruments.
We recently resumed this month, though, with some tight measures and precautions from the government.
For the younger players it was such a challenge, because after the three months when the program was closed, most had forgotten some things, especially theory and technique. So now we are reviewing previous material from the syllabus before moving on.
Right now, it's been three weeks since we resumed practice and students are practicing more (I think because you never know what the future holds with the pandemic).
The music lessons are given via Zoom by teachers far away, while those nearby go to St. John's and Mukuru for the lessons.
Some of us are driven by the goals we set before and after the pandemic. We are driven by the urge to be the best, and practicing more; some hope to have their ABRSM exam in a few months. Generally, everyone is pushing to work towards something.
Something nice is also being done by some of our members during this hard time — they are helping out the younger ones from the program and the community by supplying them with past papers for revision and giving them a hand where possible with schoolwork.
We are thankful to our sponsors and donors who have been bringing food to the program, along with hand-washing tanks, disinfectants, and other things. We have had some extra that we share with those in much need in the nearby communities, with volunteers from our older members helping with the deliveries.
We can only hope for the best as we pray for each other during this scary and hard time.
---
Mary Nakacwa, Architects of Music (Kampala, Uganda)
This was our performance on the last day in January camp training. This is a royal dance from central Uganda, called amagunju dance. It's a welcome dance and only danced when the king of Buganda kingdom is going to greet his people.
Shortly after this performance, we were stopped for further training due to the increase of COVID-19.
---
Pedro Ramos, Harmony Project (California, U.S.A.)
The end of the semester usually brings packed recitals, performances across Los Angeles, and another generation of alumni bidding farewell to their teachers and friends. Staying close to their mission statement of developing communities with music, the Harmony Project and its students thrived with online instruction and finished the semester with overwhelming joy. The HYO Community Page, via the application Band, facilitated and commemorated the achievements of the students. To begin, the winners of the "Practice Everyday Challenge" were announced and celebrated by everyone, including parents.
Additionally, two recitals on June 12 and 13 were hosted via livestream for fellow students, teachers, and parents. The students submitted videos to their teachers, and with clever editing, the recital felt natural. It succeeded in demonstrating the growth in two months of online learning. Students of all levels performed, helping the younger students look up to their mentors while older students encouraged the young musicians. Both recitals gathered an audience of around 40 people and held a busy comment section with many rounds of applause.
Last but not least, HYO held a virtual graduation. In the past, graduate ceremonies meant final performances, celebrations of students, and plenty of tears; I was privileged to graduate last year, and it was a moment I knew I would cherish. However, even in the midst of a global pandemic and uprising, the class of 2020's experience was not as different as one may think. The live-streamed ceremony celebrated beautiful memories through slideshows, performances, and speeches from both seniors and staff reiterating the strength of the class of 2020. Alumni from previous classes also participated, congratulating the new graduates with advice, encouragement, and best wishes. Elgar's Pomp and Circumstance played while the names, instruments, and future plans of students were broadcasted. The ceremony ended with a live video of the students moving their tassels from right to left. Whatever the future may hold, the Harmony Project class of 2020 has shown great commitment to raising their voice in the world ahead, proving themselves to be architects of the future.