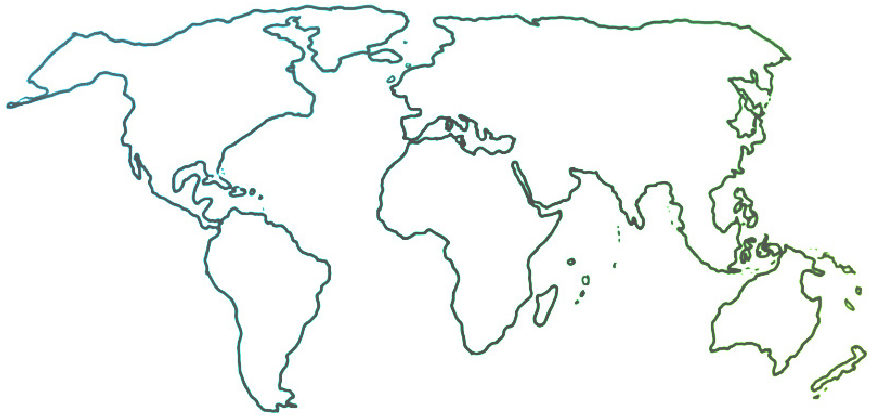 The Ensemble seeks to connect and inform all people who are committed to ensemble music education for youth empowerment and social change.
The Ambassadors' Exchange, May 2019
05-07-2019
Artistic Youth Camps Across Kenya, by Linet Othieno (Kenya)
Exciting things have been happening every day this month at Ghetto Classics. We had 4 two-week camps take place. First was the Ghetto Classics Mukuru kwa Ruben, a music program in Nairobi. The kids have grown a lot during the last camp performance. Back in Korogocho, dance students participated in their own workshop, where they were taught ballet and hip hop by Joanne Priw. The third camp was held in Mombasa. This camp introduced students in the Link Up program to the violin, trumpet, flute, and clarinet. This program was led by tutors from the senior orchestra, who travelled in order to teach the students.
Lastly, there was a camp in Kisumu county by The Art of Music Foundation, made possible by an organization called Read Across Africa, which usually offers books and scholarships to local students. But this time they wanted to do something different: introduce music to the rural community and make it available to anyone. The program registered over 100 kids. Most of them were seeing the instruments for the first time and were excited to play. There was a lot of energy! My friends and I went to this program as tutors and helped the new students. It was such a good experience to share our time and knowledge. The camp ended with a concert where students presented what they worked on to the community.
---
*Brum Brum*… NOFA's off to Birmingham!, by Matthew Jones (United Kingdom)
On Saturday 13 April, young people from across the United Kingdom came together for a weekend of intense music making, as part of the National Orchestra For All's 2018-19 season finale!
This year the players met at the Royal Birmingham Conservatoire, with tutti rehearsals in the Recital Hall, and the final concert in the spectacular Bradshaw Hall.
In line with NOFA's theme this year, 'WordPlay', the concert started with the young people being encouraged to socialise with each other… using only their instruments! So as the audience took their seats, they witnessed something truly chaotic; a few intense battles, maybe casual conversations about the weather, or perhaps incredibly dramatic confessions of love, one could only guess what these musicians were ranting on about!
The conversations came to an end with something completely unplanned, the introduction of the triangle. Like the Aristocrat gesturing for silence by hitting a wine glass at the dinner table, the hall was brought to a standstill, out of which emerged Georges Bizet's 'Toreador's Song'. This was followed by further exploration of operas: Giuseppe Verdi's 'Anvil Chorus', and the Overture to Richard Wagner's 'Tannhäuser'.
After this, a different realm of lyricism, spoken word, was explored through a new composition entitled 'An Orchestra Of Overheard Conversations'. Put together by composer-in-residence Danyal Dhondy, the composition built upon ideas formed by the NOFA members at this year's Winter Sessions. These ideas were already linked closely with the theme of 'WordPlay' in that the NOFA members, led by workshop leader Fraser Trainer, were given short sentences, from which they derived rhythmic motifs. After adding harmony and experimenting with different textures, the motifs were developed into autonomous snippets of music which acted as the very foundation of this new composition! To add to this, Danyal collaborated with poet Kit Finnie, who added clearly to the spoken word dynamic by speaking alongside the orchestra. Kit also wrote out small, sometimes bizarre, conversation starters on the Orchestra's parts— one that springs to mind is "Did you know that the clarinet was a pregnant witch?"— and encouraged the young people to have conversations with each other during the performance.
The concert was concluded by easily one of NOFA's favourite pieces of the season, a Ghanaian traditional song called 'A Keelie Makoly'. This part of the performance really encompasses a lot of what I think NOFA tried to express throughout the entire concert: the audience did not know what the words to A Keelie Makoly meant (perhaps they didn't even know the words at all!), but they were invited to sing along, and happily obliged. The opera choruses were not sung; all singing was done by the instrumentalists, using their instruments. Words did not dictate the way the instrumentalists spoke to each other when the audience were entering the hall. Music is a language through which we can communicate an unfathomable range of ideas and emotions, and how we understand this communication is forever changing.
Applications for spots on the 2019-20 course have now closed, and NOFA looks forward to welcoming back returning members, as well as welcoming a number of new faces!
* * *
Separate to the National Orchestra For All, the organisation, Orchestras For All, also runs a 'Modulo' programme across the country, in an attempt to effectively recreate NOFA at a more localised level. On 2nd April, students from five secondary schools across the North West of England came to Manchester to participate in one of these Modulo events, and I came along for the ride!
With the help of volunteers from the BBC Philharmonic, Royal Northern College of Music, University of Manchester and the University of Salford, conductor Justin Fung led the young people through a full day of rehearsals, to give them some initial ideas as to what being in a large ensemble includes. The volunteers hovered around different sections of the orchestra, mainly observing which students seemed lost when following the music, or found it difficult to get around their instrument. The ensemble rehearsed arrangements created specifically for mixed ability ensembles at the Modulo sessions, including Aretha Franklin's 'I Say A Little Prayer', Verdi's 'Anvil Chorus', and Henry VIII's 'Pastime with Good Company'.
After the event, the Justin (the conductor) tweeted:
"Well done @Orchestras4All [North West] Modulo orchestra! Thanks for your hard work today. I can't believe that a lot of you have never played in a large orch[estra] before! Great job! Have a safe trip home. A big thank you to the @BBCPhillharmonic players & @RNCMVoice students supporting us!"
As Justin said, for many of the students at the event, it was their first time playing music in an ensemble before— as it was for me in 2016, when I participated in the same Modulo event— so it was a huge privilege to meet these young people so early in their musical careers. Huge congratulations to everyone involved!
To learn more about Orchestras For All, visit their website or Facebook page.
---
Sistema Whangarei Updates, by Aurian White (New Zealand)
Sistema Whangarei went from having a couple of weeks off to a very busy season. Our recent holiday started with Easter and Anzac holidays, which were celebrated by the music program. Small groups of students performed throughout the day at local gardens that looked like an enchanted forest. We also had a concert at the end of April at the elderly home.
---
Music & Beyond's Viennese Ball, by Jennifer Ong (Canada)
On March 30, Orkidstra had the honour to play at the Viennese Winter Ball, hosted by Music & Beyond. This was Music & Beyond's 22nd year of organizing an evening of music, dinner, and dancers performing the Viennese Waltz. In addition, it is one of Ottawa's most highly anticipated events of the year. The Ball supports classical music programs for youth in the community, including OrKidstra and other local music ensembles. Our Beginner Violins Class and Senior String Chamber Group performed at the event. The students had a blast and loved to see the dancers in their beautiful dresses and suits!
---
Musicians of all Levels are Welcomed, by Axelle Miel (Philippines)
On April 6, Ang Misyon Inc. held a recital featuring the musicians in the Beginners Program and the Ang Misyon Children's Orchestra. The Beginners Program debuted this year, with two senior musicians from the Orchestra of the Filipino Youth (OFY) teaching the recorder and music fundamentals to kids ages 4-6 years old. For the recital, they performed songs and were accompanied by a chamber group consisting of OFY musicians. The Ang Misyon Children's Orchestra performed pieces by Elgar and Fernández (among other composers from around the world), conducted by several OFY musicians. The OFY then performed some of the "Greatest Overtures" in classical music. This event affirms Ang Misyon's commitment to cater to musicians of all levels. It also gives musicians from the OFY a chance to give back to the community and share what they have learned to other young Filipinos as well. It's exciting to see what a new generation of orchestra musicians, chamber performers, soloists, and conductors will do for the Philippines!
---
Making Music Make a Difference, by Stephen Ongoma (Kenya)
There have been many activities since the beginning of the year. This month, Ghetto Classics had TWO extension programs around Kenya, in Kisumu and Mombasa. The extension programs mainly feature kids from primary schools. One of our own WE Ambassadors, Linet, worked as a tutor in the Kisumu program, teaching these new talents.
The amazing thing about this program is that most of the kids who will be beneficiaries have no idea about what we call "classical music". To them this will be a dream come true. In all of these activities, it is evident that Ghetto Classics is not just a musical program. It also gives hope and shines its light to young Africans as we believe there is no dream too big to be true.
---
Sweden Prepares for Side-by-Side, by Timor Sultani (Sweden)
Here in Gothenburg, we are all waiting for the musicians from all over the world to come and play together for four days.  Hotels are booked and parks are getting ready to welcoming thousands of musicians. Camp operations are part of El Sistema, both locally and globally. The largest camp in Sweden is Side by Side by El Sistema. It is arranged in Gothenburg in June every year. Thousands of young people from many different countries meet to play and sing together. The camp was started in 2014 by the Foundation El Sistema and is led by renowned conductors and leaders from Sweden, Venezuela, and other countries. Since 2016, Gothenburg Concert Hall has been the principal organizer of the growing Side-by-Side, which aims to be a "Gothia Cup" of the Gothenburg 400th anniversary in 2021.
---
YOLA Goes to South Korea, by Gizelle Polanco (United States)
This past March, the Los Angeles Philharmonic took 17 Youth Orchestra of Los Angeles (YOLA) students to Seoul, South Korea as a part of their 2019 Tour of Asia. As international ambassadors of YOLA, we met with 80 plus students who were a part of El Sistema South Korea and from all over the country. Although it was difficult to communicate at times (google translate really came in handy), we found that when we played music together, it was as effortless and as impactful as though we were speaking the same language. As an ensemble, we played a traditional Korean piece, Arirang, New World Symphony by Dvorak and Conga del Fuego Nuevo by Arturo Marquez bringing together different cultures from around the globe and ending our international collaboration with a performance at Seoul Arts Center.